All
Upgrades Reduce Emissions by Nearly 400,000 Tons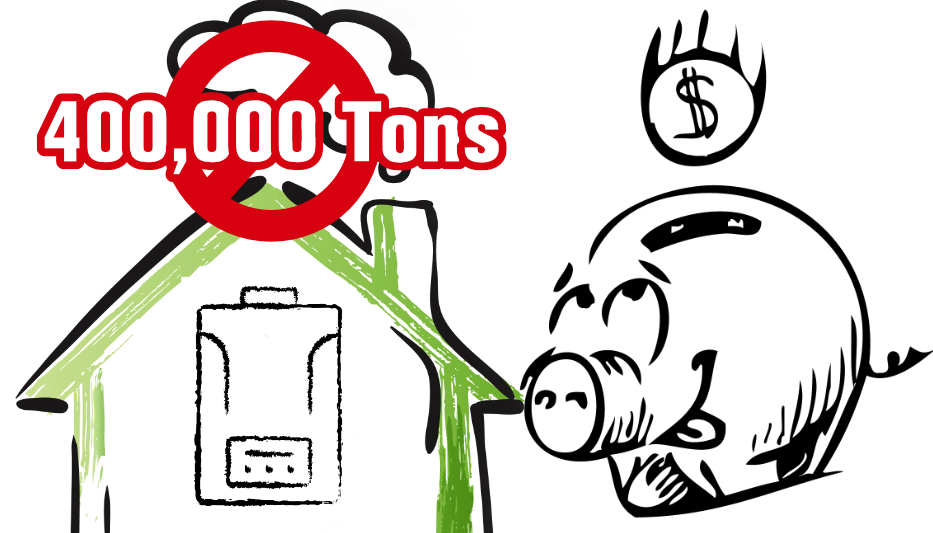 Home energy cost savings from boiler replacements approach $100 million
The National Oilheat Research Alliance (NORA) has released a recently completed report on its Equipment Upgrade Incentive Project. The report examines the impact of boiler rebates on efficiency, reductions in gallons of fuel used, savings to consumers and the reduction of greenhouse gas emissions. These rebate incentive programs have been used in many states for several years.

The report is available online at noraweb.org/technical-bulletins (click "Report in Equipment Upgrade Incentive Program"). A preview of this report was presented by NORA Technical Director Dr. Tom Butcher during the 2021 HEAT Show and covered in the last issue of Oil & Energy (see "High-Efficiency Oilheat Equipment vs. Electric Heat Pumps," November/December 2021, page 24).

At the time of the report's release, NORA rebates had been used to support the installation of 6,412 liquid fuel fired boilers. This is approximately 1/10 of 1% of the liquid fuel powered heating equipment in the field. The dramatic gains in efficiency over the units replaced yielded big savings to the customers and to society.

On average, fuel consumption was reduced by 170 gallons per year per home. At $3.20 per gallon of fuel, this means a savings of $544 per year. If a $500 rebate encouraged early replacement by one year, the return on investment would be 8.8%. A boiler has a typical useful life of 25 years; they often last much longer. Total savings over the life of a boiler would be $13,600 in current dollars.

The societal savings are also dramatic. For these 6,412 boilers that were replaced, over 1 million gallons of fuel will not be used for the next 25 years. This represents a total of 27,251,000 gallons of fuel not burned over the life of the boilers. This translates into $87 million dollars saved; money that can be spent in the local economies.

Additionally, the replacement boilers represent nearly 396,000 tons of carbon dioxide equivalent (CO2e) greenhouse gases that will not be put into the atmosphere.

The study used in-field measurements of fuel consumption before and after equipment changes. The researchers used actual delivery data of fuel to determine fuel use in a particular home prior to the equipment change and then evaluated consumption after the installation. The study did not rely on equipment ratings or other manufacturer evaluations of equipment. It captured in-use and actual savings to a consumer.

According to Dr. Thomas Butcher, the study's lead author, "The report provides powerful evidence of the benefits of improved equipment installed in homes and also the types of equipment that will yield the most savings for consumers."

NORA will be developing communication pieces for service personnel and consumers so they can maximize the efficiency of their home. This information will also be invaluable to manufacturers as they develop equipment that reduces consumption in real world applications.


Upgrade Update
According to a database maintained by New York-based marketing firm PriMedia, Inc., as of December 30, 2021, 6,773 boiler upgrades had been supported by NORA-sponsored Upgrade & Save rebates since 2015. If each of these upgrades reduces heating oil usage by 170 gallons per year, then this has lowered U.S. homes' annual fuel consumption by 1,151,410 gallons. Over a 25-year span, this would reduce U.S. homes' fuel consumption by 28,785,250 gallons and lower their energy costs by $97 million (based on the U.S. average residential heating oil price as of December 27, 2021).
Related Posts
Posted on December 15, 2022
Join Our Email List For Updates!
Enter your email to receive important news and article updates.