NEFI
About NEFI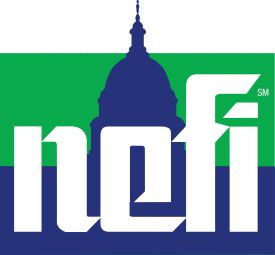 Oil & Energy Magazine is the official publication of NEFI, a nationally recognized organization of over 1,100 independent Oilheat, propane, biofuel and motor fuel dealers and associated companies. NEFI is a prominent voice for the industry before regional and federal policy makers, media and the public. There are many aspects to NEFI's diversified activity base in support of the fuel distribution market, including the following.
The Action Center is a resource for NEFI members and the fuel industry at large.

 

The Action Center and its staff defend the interests of the industry in Washington, DC and here in the Northeast. 

The Action Center

also provides comprehensive compliance assistance, news and updates on federal regulations that affect you and your business.
NEFI explores the cutting edge of energy, home comfort and efficiency in Oil & Energy magazine,which is the most lively, informative publication covering the retail fuel industry.
NEFI keeps industry participants informed and up to date with the weekly NEON electronic newsletter, which features news updates from NEFI.
Join Our Email List For Updates!
Enter your email to receive important news and article updates.