Classifieds

Classifieds are sold at $10 per line with a 4-line minimum (about 25 words). Each classified placed will receive a companion ad in print in Oil & Energy magazine for the month. For an additional $30.00 you can have a graphic or photo with your Ad. Contact us here to place an ad, for regular rates not submitted online and for display classifieds, call 215-681-1772.
Director of Operations
Noonan Energy, a 5th generation family owned business in Springfield, MA, is looking for a Director of Operations to work closely with the president to develop business strategies resulting in expanding the business, improving customer satisfaction and employee development. The position will provide leadership in the areas of employee retention, recruitment, and development of the delivery, service, plumbing and electrical divisions. Key Responsibilities include day-to-day direction to the Service Manager, Delivery and Fleet Manager and the Plumbing and Electrical Divisions, as well as collaboration between departments. To be effective in this role, the following is preferred: Minimum of 5 years relevant management, leadership and operational experience; Bachelor's degree in business management or experience that demonstrates necessary qualities to fulfill this role. Interested candidates, send resume to
info@noonanenergy.com
.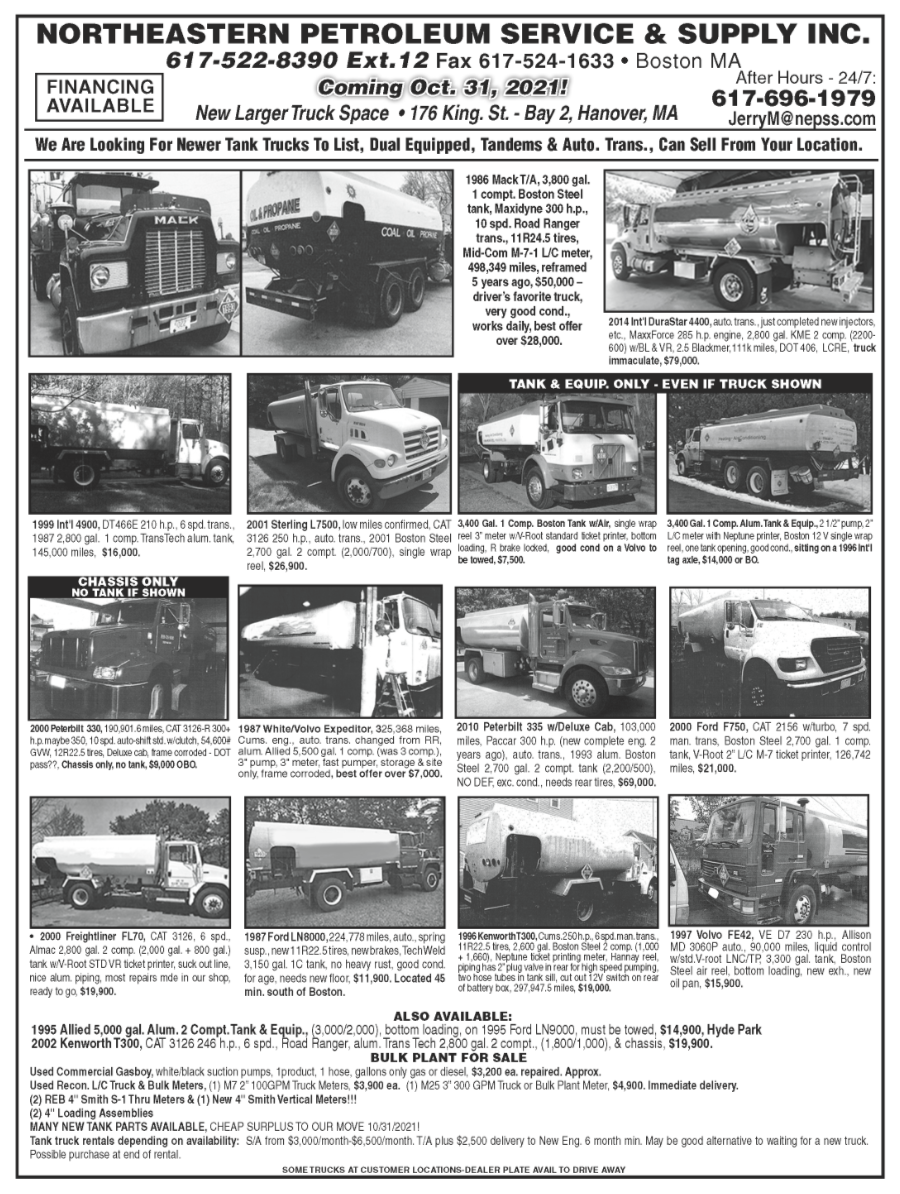 Join Our Email List For Updates!
Enter your email to receive important news and article updates.