All
TCI Moves Forward
by Ed Burke and Kelly Burke, Dennis K. Burke Inc.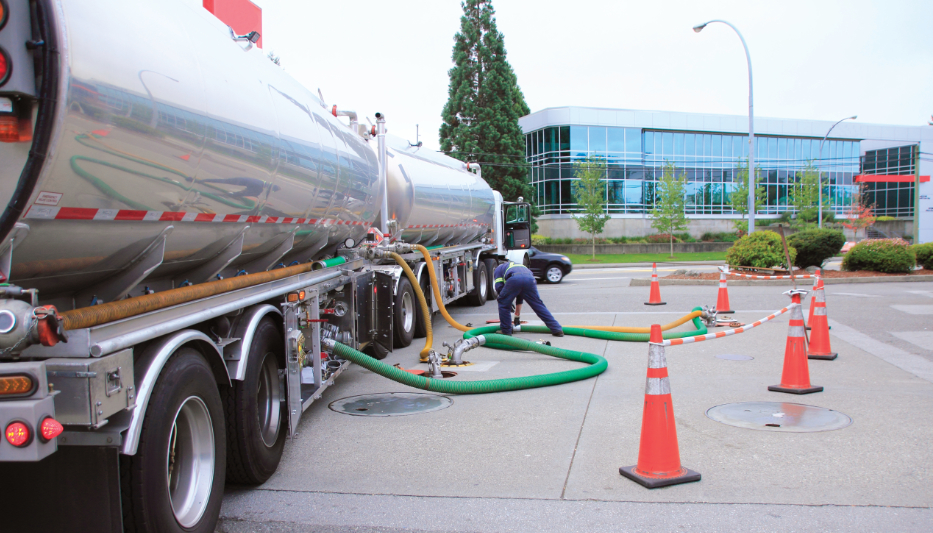 Opposition from New Hampshire governor raises concerns among Massachusetts businesses
We have the economic impact of the coronavirus and high unemployment, but we also have low gas prices. Will states ultimately sign on to the final Transportation and Climate Initiative (TCI) plan that could raise prices at the pump by 17 cents per gallon?

Progress on the TCI, a collaboration between 12 states and the District of Columbia, is moving right along. Most of the teams are working from home, while leadership discussions and staff work groups are continuing by email, phone and videoconference.

Last December, states gave the public until February 28, 2020 to submit their comments on the Transportation and Climate Initiative via an open online comment portal.

In May, TCI jurisdictions shared an adjusted timeline for developing a regional clean transportation program.

Under the revised schedule, a final Memorandum of Understanding (MOU) is now expected in the fall of 2020. At that point, each jurisdiction will have to decide whether to sign the MOU and participate in the regional program. The timing for signing the MOU has shifted to the fall, but details of the program are still being worked out and engagement with stakeholders will continue to inform the process.

Northeast and Mid-Atlantic states have already begun preparing for the last push to finalize the MOU, with a program launch date tentatively set for January 2022.

What Is TCI?
Most of the states involved in TCI are also members of the Regional Greenhouse Gas Initiative (RGGI), which applies a very similar cap-and-trade system to emissions from power plants. The TCI program has the potential to reduce carbon emission by three times the levels achieved through RGGI.

TCI is a cap-and-invest program on transportation emissions. States would set a cap on emissions from cars, trucks and other vehicles. Distributors of gasoline and diesel will have to submit pollution permits for the fuels they sell in participating states. These permits will be purchased at government auctions, raising significant revenue that states can invest into clean transportation programs and infrastructure.

Transportation fuel suppliers would have to buy allowances at auction for every ton of carbon dioxide their fuel will generate beyond the cap.

Each year, an estimated $5 billion to $7 billion in auction proceeds would stream back to the states, which could use the funds to further emissions reductions by investing in public transit, electric vehicle charging infrastructure and other projects.

Transportation emissions generate about 40 percent of all greenhouse gas in the region. The aim is to reduce transportation emissions by as much as 25 percent by 2032.

Over the next several months, states will continue to work together on developing a draft Model Rule to release for public input following the final MOU.

Modeling released in December suggests that without any TCI program, we should expect transportation emissions in the region to drop 19 percent between 2022 and 2032. That's based on increasing fuel efficiency and more affordable electric vehicles.

States are eyeing a TCI program that adds 1 percent to 6 percent to this reduction, resulting in a 20 percent to 25 percent reduction in transportation emissions in 10 years. In December when the TCI program was announced, we were told that drivers would be paying an additional 5 to 17 cents per gallon. You can probably guess which figure drivers prefer.

With that said, as we've seen with existing cap-and-invest programs, the states will have authority to periodically review the program to move the goal posts in future years.

TCI Benefits
The more ambitious the TCI program is, the more money states have to spend for clean transportation investment. Should states choose the 25 percent reduction scenario, the program could create $68 billion in revenue over 10 years to invest in clean, safe and accessible transportation. The program revenue is estimated at around $5.6 billion in the first year. Here's a breakdown estimating what each jurisdiction could raise during year one:
Connecticut - $270 million
Delaware - $85 million
Maine - $175 million
Maryland - $500 million
Massachusetts - $485 million
New Hampshire* - $120 million
New Jersey - $775 million
New York - $1.1 billion
Pennsylvania - $1.1 billion
Rhode Island - $65 million
Vermont - $60 million
Virginia - $845 million
Washington D.C. - $20 million

*New Hampshire Governor Chris Sununu has indicated that his state would not be participating in the TCI program – more on this below.

TCI proponents say the proposed program could yield as much as $10 billion in public health benefits each year, along with over 1,000 fewer premature deaths and over 1,300 fewer asthma cases, among other health and safety benefits.

What's Next?
Since the TCI program was announced, there has been plenty of coverage on which governors are leaning one way or another in support of the program. Some governors are concerned that the 17-cents-per-gallon tax is too big of a burden on their state's drivers.

No state is expected to commit to the TCI program prior to having an MOU finalized. Governors then have until the end of the year to sign an actual Model Rule in their respective states. What happens if several states decide not to participate?

Although New Hampshire legislators are expressing enthusiasm for the TCI, Governor Chris Sununu has declared that his state will not participate in the program. "I will not force Granite Staters to pay more for their gas just to subsidize other state's crumbling infrastructure," said Governor Sununu. "New Hampshire is already taking substantial steps to curb our carbon emissions, and this initiative, if enacted, would institute a new gas tax by up to 17 cents per gallon while only achieving minimal results. This program is a financial boondoggle and the people of New Hampshire will never support it."

However, Massachusetts Governor Charlie Baker, whose administration has played a lead role in developing TCI, made his intentions to join clear. Rhode Island Governor Gina Raimondo also expressed vocal support for TCI.

Massachusetts' business groups are concerned that businesses along borders will be hurt if New Hampshire does not sign on. Massachusetts customers may cross the border to purchase fuel and other goods.

Will low gas prices make the agreement an easier political sell? With gas prices hovering around $2 a gallon right now, TCI advocates believe the regional tax makes the program politically viable.

But lower fuel prices also slow the pace of emissions reductions. There's really no one buying electric cars right now. Electric vehicles and even high-efficiency gas vehicles become less cost-effective relative to the price at the pump.

Still, with severe economic challenges ahead, states may become more interested in the TCI's potential to create clean energy jobs.

Once a final MOU is agreed upon by all states, governors will have until December 31 to sign a Model Rule for their state to officially join the program. That will give states a full year to pass any additional statutes or regulations needed to start the program smoothly in 2022.

Overall, the TCI states represent 72 million people and 52 million registered vehicles.
Related Posts
Posted on February 14, 2023
Posted on February 13, 2023
Posted on December 15, 2022
Posted on December 15, 2022
Join Our Email List For Updates!
Enter your email to receive important news and article updates.