All
NEFI Goes National
by Jim Collura, Vice President and Director of Government Affairs, NEFI, and Samuel Diamond, Editor, Oil & Energy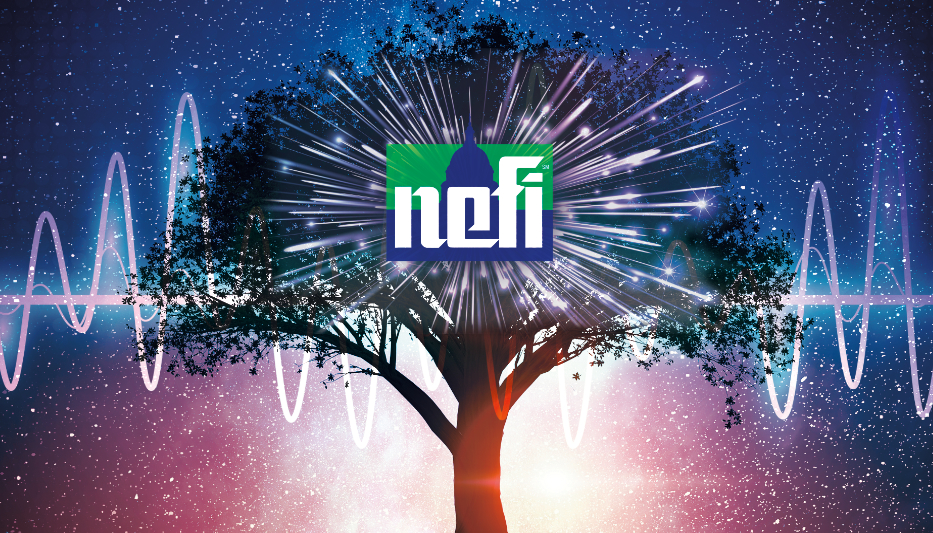 Association aims to provide a unified voice for renewable liquid heating fuel
In a July 1 email to heating fuel industry stakeholders, NEFI announced that it had changed its full name to the National Energy & Fuels Institute, effective immediately. The organization, formerly known as the New England Fuel Institute, said the iconic NEFI brand and acronym would continue to be used in all association communications.

"Since 1942, NEFI has been a leading voice for the industry and the only association to exclusively promote and defend liquid heating fuel providers at the national level," said NEFI President & CEO Sean Cota. "Formalizing this mission strengthens our ability to take on the threats confronting our industry and will help to advance the goals of the Providence Resolution," Cota said. "The enormous challenges we face — particularly on the legislative front — have reinforced the need for a single, direct-member national association representing wholesale and retail liquid heating fuel providers," he added.

"The NEFI Board of Directors and membership agreed that our new name needed to preserve our association's iconic brand and represent our storied legacy as well as NEFI's increasingly vital role as a national organization," said outgoing NEFI Board Chairperson Peter Aziz. "While our roots and core membership remain in the Northeast, we are excited by the prospect of assisting new retail, wholesale, and associate members from the Mid-Atlantic, Midwest and everywhere liquid heating fuels are used."

NEFI co-publishes Oil & Energy magazine with PriMedia, Inc., a New York-based marketing firm that specializes in energy industry communications. PriMedia also provided assistance rolling out NEFI's name change. The industry email blast coincided with a press release delivered to the media, policymakers and key public figures.

Policy Considerations
The announcement came following a year of several major initiatives for the heating fuel industry, which NEFI led or coordinated. First, in June 2019, the NEFI Board of Directors and voting members unanimously passed a resolution to "henceforth refer to the heating oil industry as the 'renewable liquid heating fuel industry' to better reflect its commitment to a low carbon and energy independent American economy, and in acknowledgement of the unparalleled achievements of its members in this regard."

This resolution, formally titled "Renewing Our Commitment to Renewable Liquid Heating Fuels," represented a major step forward for NEFI in its ongoing mission to promote and defend the interests of heating fuel providers at the federal and regional level. As acknowledged at the June 2019 member meeting and many times since, a wave of "Green New Deal" style legislation and policy proposals has renewed pressure on the industry to reduce its greenhouse gas emissions. Liquid heating fuel providers across the country now face the very serious risk of being "legislated out of business."

Recognizing the dire nature of this threat, more than 300 heating fuel professionals at the 2019 Heating & Energizing America Trade Show (HEAT Show) in Providence, Rhode Island voted unanimously in favor of a resolution for the Northeast heating fuel industry to dramatically reduce its greenhouse gas emissions. The Providence Resolution called for the region's industry to achieve a 15-percent emission reduction by 2023, 40 percent by 2030 and a net-zero liquid heating fuel by 2050.

In the weeks and months that followed, policymakers and consumers alike have welcomed news of the Providence Resolution. Equally important, more heating fuel businesses and associations have come on board as well. Since the 2019 HEAT Show, the Providence Resolution has been adopted by every state heating oil association in New England, New York, Pennsylvania and New Jersey as well as numerous local associations across the nine-state Northeast.

"The Providence Resolution's widespread adoption shows that NEFI is successfully bringing the heating fuel industry together for the future," said Aziz. "We believe our new name better reflects what NEFI is, where our members work, and the essential products and services we provide across the country."

Perhaps most pressing on the policy front, over the past 12 months several municipalities in the Northeast U.S. have proposed — and, in one case, approved — so-called "stretch" building codes that outright ban heating oil hookups in new homes and significant renovations. Brookline, Massachusetts was the first Northeast community to approve such a drastic measure, but several others have since proposed similar bans; indeed, a statewide ban was recently proposed and shot down amid Massachusetts' annual building code negotiations (Editor's Note: See "Heating Fuel Industry Stops an Immediate, Dire Threat," this issue).

While the Brookline ban requires state approval to become law, the fact that such measures have made it this far shows just how serious legislative threats against the heating fuel industry have become. That the ban was modeled after a policy first enacted across the country in Berkeley, California reinforces the immediate need for liquid heating fuel industry coordination and representation on a national scale.  

Industry Realities
In addition to the aforementioned policy considerations, several industry-specific factors were key in NEFI's name-change deliberations. Chief among these is the reality that virtually every industry adjacent to liquid heating fuel already has a national association promoting and defending the interests of its members in Washington, D.C.

Of course, NEFI has worked — and continues to work — in tandem with several other national associations when their respective member interests align. For example, NEFI has collaborated with NACS when member interests align with those of convenience store owners, with the National Propane Gas Association on issues important to propane marketers, and with the National Biodiesel Board and the Advanced Biofuels Association on matters concerning biodiesel supplies. Indeed, some NEFI members and supporters are also members of these and other adjacent industry associations.

Yet, the fact is that no single association other than NEFI exclusively represents the liquid heating fuel industry at the national level. "NEFI has helped fill this void throughout our organization's 78-year history," said Cota. "With the threats facing our family businesses, the need for a coordinated national response, and the essentiality of our wholesale and retail businesses all clearer than ever, now is the time for NEFI to officially step up as the single voice for renewable liquid heating fuel," he continued.

"Make no mistake," Cota added, "NEFI has served the interests of small, family-owned Main Street businesses since it was founded in 1942, and that will never change. What has changed is the essential role these businesses play in the clean-energy economy, and their need for a single, unified national voice to promote their interests. NEFI is excited to meet that need and to help usher in a successful, sustainable future for our industry's next generations."

Hear, hear.

In addition to federal and regional advocacy, NEFI offers regulatory compliance assistance and education, a national drug and alcohol testing program, weather alerts, and competitive insurance options among several other member benefits. NEFI also hosts the industry's premiere annual event, the Heating & Energizing America Trade Show (HEAT Show). To join NEFI, visit nefi.com/join. To support the organization's advocacy efforts, visit nefi.com/donate.
Related Posts
Posted on February 11, 2021
Posted on February 10, 2021
Posted on February 9, 2021
Posted on February 9, 2021
Join Our Email List For Updates!
Enter your email to receive important news and article updates.