All
Must-Sees at the 2021 HEAT Show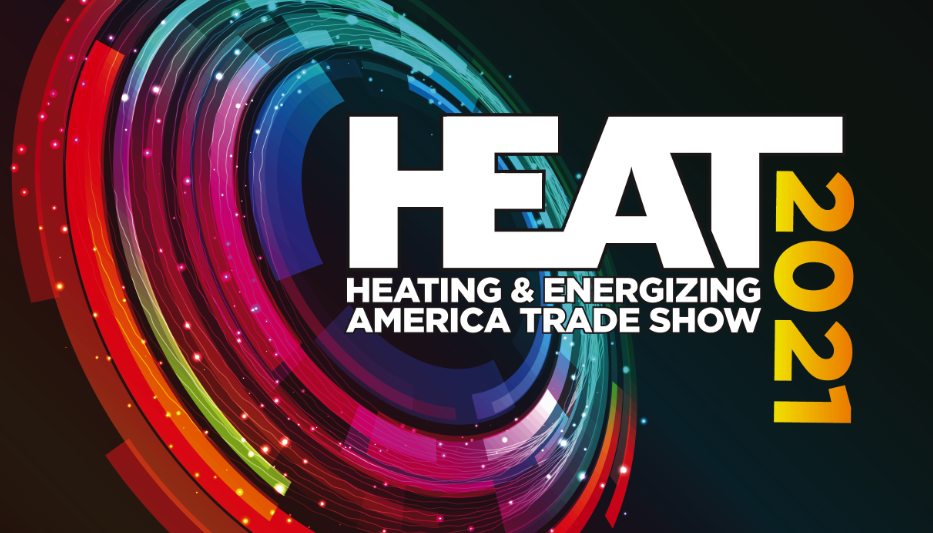 Three-day in-person event promises something for everyone in heating and energy trades
The last time a large constituency of liquid heating fuel industry professionals came together in-person, it resulted in the passage of the Providence Resolution, a revolutionary pledge to remove carbon from heating oil and ensure the industry's success for future generations. That was in September 2019 at the first ever HEAT Show.

So, it goes without saying that anticipation is high for the 2021 HEAT Show. As its official media partner, Oil & Energy has already included sneak-peeks in our May and July 2021 issues. But with the three-day event slated to include a number of exciting attractions, we wanted to give readers one last preview of what's coming September 13-15, 2021 at the Foxwoods Resort Casino in Ledyard, Connecticut.

For a more in-depth look, pick up the 2021 HEAT Show Guide at the event registration desk and visit heatshow.com.

The Sessions
There have been several updates to the 2021 HEAT Show schedule since our last report. At the time of this writing, the event is now slated to include 50 in-person education and training sessions spread out over three days, two tracks and 10 focus areas.

The Management Track, scheduled for September 13-14, includes five focus areas: Biofuels, Business, Propane, Policy, and Women in Energy. Notably, this is the first time the show has featured a dedicated Propane focus. The Women in Energy sessions include two panel discussions, which will be held September 14 and 15.      

The Technician Track, slated for September 14-15, also features five focus areas: Biofuels, Air Conditioning and IAQ, Boilers and Hot Water Technology, Diagnostics and Troubleshooting, and a NORA Certification Course. The focus on Air Conditioning and IAQ is another HEAT Show first. NORA's Advanced Steam Certification Course will be offered September 14. Full session details are available at heatshow.com/sessions.

The Show
Once again, the trade show portion of the HEAT Show is free for everyone in attendance. At last count, 101 booths had been reserved by 89 exhibitors (several organizations booked more than one booth).

These include heating equipment and truck manufacturers, manufacturers' representatives and equipment distributors, fuel wholesalers, tank monitoring providers, software companies, marketing firms, business consultants, trade associations, trade publications (we're at booth 403), and many, many more.

These are the very organizations that have helped keep the liquid heating fuel industry running successfully over the past 18 months while so many businesses in other sectors struggled to stay above water. All of us are excited to reconnect in-person with our clients, colleagues, and friendly competitors, September 14-15.

The Legends
The NEFI Legends Awards Dinner, traditionally one of the association's most popular and well-attended events, is back with an extra-special twist on this always special occasion. In acknowledgement of 100 years of women's suffrage, on September 14, the Legends Awards will honor an all-woman slate of energy industry leaders, each of whom was nominated by her respective state association.

The 2021 Legends Awards recipients are Allison Heaney of Skaggs-Walsh, Roberta Fagan of Newport Biodiesel, Susan Ware-Page of Maritime Energy, Kelley Tully of C&H Transportation and Cota & Cota, Pam Giordano of Cetane Associates and Dodge Oil & Propane/B&L Oil & Propane, Sandra Farrell of Northboro Oil, and Joyce Porto of Inland Fuel Terminals.

Limited tickets are still available for this formal (black tie optional) event, which begins at 6 p.m. and includes an open bar, cocktail hour, and multi-course dinner with music and more. For additional details, visit heatshow.com/legends-dinner.

The Summit
So, what's happened since the Providence Resolution? Quite a bit! In fact, just this summer, three Northeast states moved to adopt policies calling for higher blends of renewable liquid heating fuel (see policies chart from this issue). The progress this industry has made toward achieving its carbon reduction goals is all the more remarkable for the fact that so much of it has taken place amid a global pandemic.  

Now, Industry Summit III: Beyond Mandates will address that all important question, "What's next?" In addition to updates on the industry's advancement, the summit will include a luncheon followed by an informative panel discussion moderated by Global Partners President and CEO Eric Slifka and featuring NORA President John Huber, Advanced Biofuels Association President Michael McAdams, and Sprague Resources President and CEO Dave Glendon, along with experts from the Oilheat Manufacturers Association and Buckeye Partners.

The past two years' industry summits have been nothing short of historic, and with a lineup this stacked, show organizers are confident that Industry Summit III will make September 15, 2021 another date to remember. The event begins at 12 p.m., with limited tickets still available as of this writing. For more information, visit heatshow.com/industry-summit.
Related Posts
Posted on October 10, 2023
Posted on October 10, 2023
Posted on October 6, 2023
Posted on October 6, 2023
Join Our Email List For Updates!
Enter your email to receive important news and article updates.