All
The Jones Act in a Clean-Energy Economy
by Samuel Diamond, Editor, Oil & Energy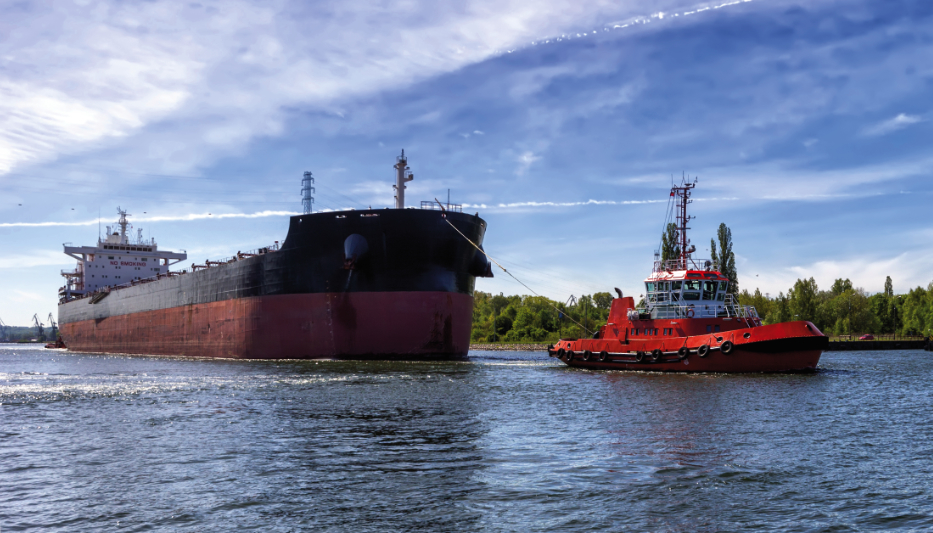 Can 100-year-old legislation be applied to 21st century technologies?
2020 marks the centennial anniversary of the Merchant Marine Act of 1920. Known as the Jones Act, section 27 of this law requires American-built, -crewed and -flagged vessels to be used in transporting goods such as fuels between U.S. ports. As such, Oil & Energy has been revisiting this topic throughout the year. Our coverage of the law concludes below, with an examination of how the Jones Act may affect America's transition from fossil fuels to renewable energy. For more in this series, see "Jones Act Impacts in the Coronavirus Crisis" from our June 2020 issue and "The Jones Act: 100 Years Later" from January/February.

The heating oil industry's strategy to phase out fossil energy from its core product by blending in increasing levels of biofuel has raised questions about the supply of biodiesel and blended Bioheat® fuel available in the Northeast.

In recent years, imports of biodiesel from Argentina and Indonesia were halted by antidumping and countervailing tariffs. While Canadian imports and rail transport from the U.S. Midwest have helped fill the gap, the Jones Act continues to severely limit access to key biofuel production facilities along the Gulf Coast.

During the Q&A session of "Industry Summit II: Implementing the Road to Net-Zero," held September 23 at the Virtual HEAT Show, one participant raised the issue of limited barge availability and asked if the Net-Zero Taskforce's Supply & Infrastructure Working Group had discussed a work-around to the  Jones Act. "A big part of the solution here is a mixture of barge and rail transportation that will have to be utilized to get renewable liquid heating fuel where it needs to go," began the reply. Rails and even pipelines were addressed — American barges not so much.

In recent weeks, two major biofuel producers announced expansions to their Gulf Coast renewable diesel plants, which were expected to boost that region's production capacity by several hundred million gallons in total. The hope for the Northeast heating sector is that these added gallons will help pad the overall biofuel supply, supporting an already-growing demand for renewable liquid heating fuels.

How that will play out remains to be determined. In the meantime, it's worth considering that biodiesel and renewable diesel might not be the only clean-energy supplies impacted by the Jones Act.

The Wind in their Sales
Less than four miles off the coast of Rhode Island's Block Island stands the United States' first and only operational offshore wind farm. The Block Island Wind Farm's five turbines, which began spinning in December 2016, have a combined nameplate capacity of 30 megawatts.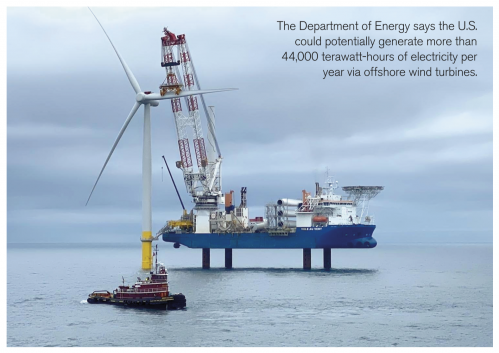 As of September 22, 2020, the U.S. Bureau of Ocean and Energy Management had issued leases for 16 wind energy farms, spanning a total of 1.7 million acres of the Atlantic Outer Continental Shelf. This includes at least one wind energy lease off the coast of each state from Massachusetts to North Carolina. The Department of Energy says offshore wind in the U.S. has a gross resource potential of 10,800 gigawatts of capacity, or more than 44,000 terawatt-hours of electricity generation per year.

That's a lot of power, especially when you consider who's generating it.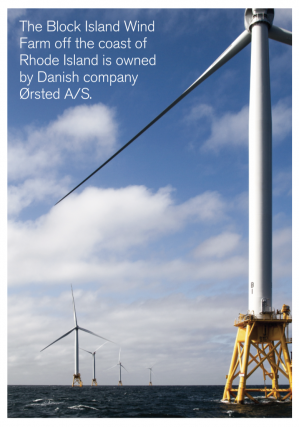 Danish company Orsted A/S owns the Block Island Wind Farm and has a stake in at least six other offshore wind leases along the Atlantic Outer Continental Shelf, including a Dominion Energy pilot project completed in June 2020, with two turbines 27 miles off the coast of Virginia Beach. Numerous other utilities with headquarters in the United Kingdom, Germany, Portugal, Denmark, Norway and the Netherlands have pitched wind projects along the East Coast as well.

Getting these projects off the ground — or rather, off the ocean floor — requires a great deal of workers, building materials, and construction equipment, all of which need to be transported by ship.

The U.S. has historically applied the Jones Act requirements to all oil and gas activities along the Outer Continental Shelf, meaning only American ships can deliver goods to and from coastal drilling rigs.

But does the same go for offshore wind projects? Sources suggest there's some ambiguity here, as it could be argued that the resource being tapped is the wind rather than the ocean floor itself.

Perhaps most offshore wind developers have considered this and elected to follow the letter of the law so as to avoid delays in their projects' timetables. On the other hand, the U.S. Coast Guard has publicly taken the position that the Outer Continental Shelf Act — the 1953 law governing offshore energy development — does not apply to wind projects, and U.S. Customs and Border Protection hasn't ruled one way or the other on this issue.

Clarification by Amendment
Lawmakers who support the maritime industry have helped bring attention to the aforementioned ambiguity.

On September 24, 2020, the U.S. House of Representatives passed H.R.4447, the Clean Energy Jobs and Innovation Act, which would require the Department of Energy to award grants to assist rural electric cooperatives with identifying, evaluating, designing, and demonstrating energy storage and microgrid projects that utilize energy from renewable sources.

Amendment 33, proposed by Rep. John Garamendi (D-CA03), clarifies that the Outer Continental Shelf Act applies to lease sales for non-fossil energy sources such as wind power. If the bill were to become law, this amendment would enforce Jones Act requirements for all offshore renewable energy production.

"Offshore wind development will play a critical role in our nation's transition to a clean energy economy," Garamendi said. "Demand for offshore wind development in federal waters is strong, and Congress must act to ensure this burgeoning industry abides by federal laws and regulations including the Jones Act so we have the strongest possible labor and environmental protections.

"My commonsense amendment simply clarifies that all existing requirements that govern offshore oil and natural gas extraction also apply to renewables. This will enable our domestic maritime industry to support the renewable energy industry and provide a critical economic stimulus for our nation."

The amendment was co-sponsored by Rep. Alan Lowenthal (D-CA47), chairman of the Natural Resources Subcommittee on Energy and Mineral Resources. In the Senate, the bill was referred to the Committee on Energy and Natural Resources and unlikely to go much further this year, as Republicans, who still control the upper chamber at press time, had almost unanimously opposed the legislation in the House, with only seven of 198 members voting against the party line.

Still, the Jones Act has received continued support in Congress for 100 years. Applying the law further in the future does not seem outside the realm of possibility.
Related Posts
Join Our Email List For Updates!
Enter your email to receive important news and article updates.