All
The Jones Act: 100 Years Later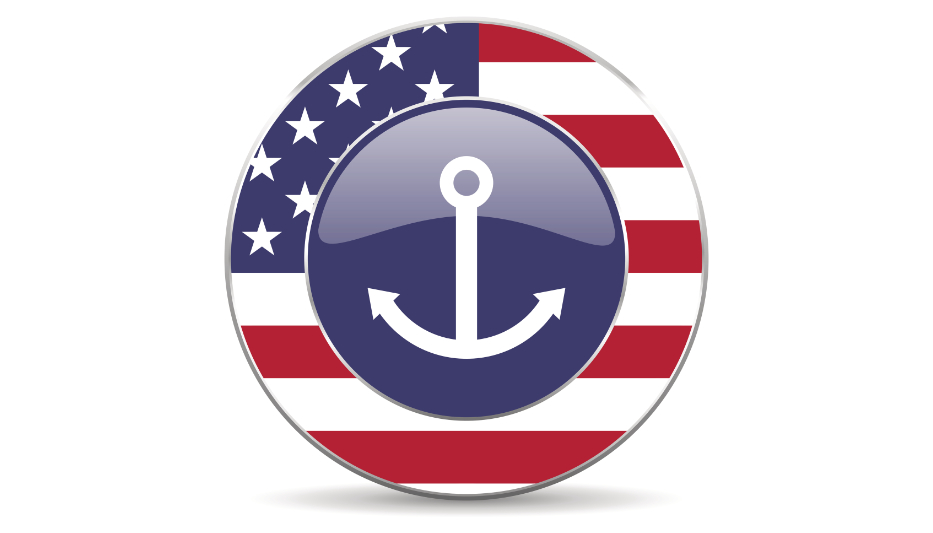 Heating fuel dealers know the story: 100 years ago, Congress passed the Merchant Marine Act of 1920, requiring all goods shipped between U.S. ports to be transported by U.S. built, owned and flagged vessels. Nicknamed for its sponsor, Wesley Jones (R-WA), the Jones Act was ostensibly written to protect domestic shipbuilding interests and national security.

However, today the U.S. has very little of a shipbuilding industry and the strongest Navy in the world. Heating fuel dealers and other energy industry stakeholders argue that the Jones Act is severely outdated and poses significant challenges to regional fuel supplies, making it harder for oil, propane and natural gas to make their way to the Northeast during winter when the products are most needed.

These concerns are raised virtually every winter, especially when fuel supplies are further threatened by severe temperatures or other factors. Late last year, for example, propane inventories were put at risk when the Midwest's crop-drying season ran late and when workers at the Canadian National Railway Co. went on strike.

In response to the rail strike, the Propane Gas Association of New England succeeded in securing hours-of-service waivers for trucks delivering propane in Maine, New Hampshire, and Vermont, and the New York Propane Gas Association did the same for its state. But non-Jones-compliant vessels could've further eased supply concerns if only those ships were allowed to bring products into port.

While major reforms may still be a long way off, new developments offer signs that Jones Act restrictions are not necessarily set in stone.


New Definitions
In December, U.S. Customs and Border Protection (CBP) proposed a revision to Jones Act enforcement regulations. The proposal would change how the agency defines "vessel equipment" so that more products would fall under this definition and therefore would not be regulated by the Jones Act. CBP has proposed to redefine vessel equipment as "all articles or physical resources serving to equip the vessel, including the implements used in the vessel's operation or activity." According to CBP, these "may include those items that aid in the installation, inspection, repair, maintenance, surveying, positioning, modification, construction, decommissioning, drilling, completion, workover, abandonment or other similar activities or operations of wells, seafloor or subsea infrastructure, flow lines, and surface production facilities."

This clarification indicates the revision was written specifically with oil and gas production facilities in mind. Obviously, production and supply are two different concerns, but could leniency in one area lead to greater flexibility in the other?

The proposal ignited opposition from the maritime industry, as well as 50 members of Congress who wrote in a letter to the Department of Homeland Security, "The responsibility of amending the [Jones Act] to properly balance US national security with other US interests rests with Congress alone, and no amount of agency-issued 'interpretive guidance' or economic analysis by the Administration can change the separation of powers under the Constitution."


New Legislation
Meanwhile, one Congressman was proposing Jones Act revisions of his own. Congressman Ed Case of Hawaii introduced three bills that aim to reform the Jones Act, specifically how it applies to noncontiguous shipping. There has been growing concern in recent years that the number of Jones Act-compliant vessels has not kept up with the booming economy and increasing need for shipping. Experts argue this has raised prices in those parts of the country that are more dependent on waterborne transportation.

The Congressman said, "if shipping rates are too high then there are transportation alternatives like trucking and rail that act as a market check on the shipping companies." He adds that this "is not a choice in [various] noncontiguous jurisdictions, and if there are artificially limited numbers of shippers then the price of virtually everything we need is jacked up."

The three bills Rep. Case has introduced include: the Noncontiguous Shipping Relief Act (H.R.5498), which exempts all noncontiguous U.S. locations from the Jones Act; the Noncontiguous Shipping Reasonable Rate Act (H.R.5499), which benchmarks the definition of "reasonable rate" that domestic shippers can charge as no more than 10% above international shipping rates for comparable routes; and the Noncontiguous Shipping Competition Act (H.R.5500), which rescinds the Jones Act wherever monopolies or duopolies emerge in noncontiguous trade.

Case's legislation is primarily concerned with trade between Alaska, Hawaii, Puerto Rico, and other insular U.S. territories and the contiguous 48 states. As a result, it would have limited benefits for the Northeast. In the least, however, these bills may spark continued discussion on the merits of a law written during World War I.
Related Posts
Join Our Email List For Updates!
Enter your email to receive important news and article updates.