All
Your Data Can Be Your Advantage
by John Coyle, Vice President of Sales, ADD Systems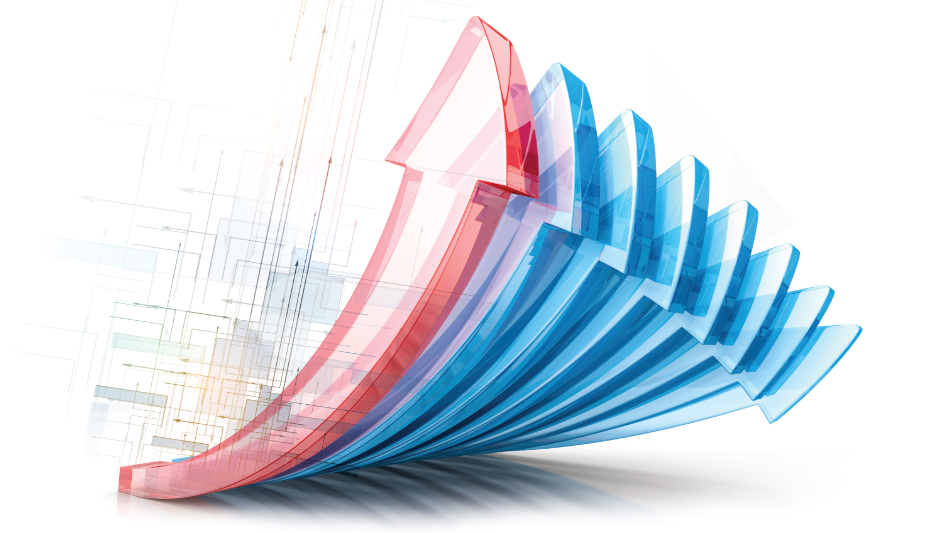 From the moment a client calls you, visits your website, talks with your driver or service tech, or just walks into your office, you have a chance to better understand them. Each touch point is an opportunity to learn something that can help you create an exceptional experience for that customer. The more you know them, the better you can serve them.
Of course, fuel retailers do not just have a handful of customers — they have thousands. That makes things a little more challenging and opens an opportunity for software to help. In order to unlock the potential and effectively leverage your customer data, use software to collect it, maintain it and turn it into information and opportunity.

Collect the Data
During any given day, you have many opportunities to collect customer data, so make sure you are actually capturing it. Your software should let you gather and store all sorts of simple customer data: name, address, tank size, etc., but you can also store things like pictures, activity, appliance information, signatures, GPS coordinates of a location, tank readings and much more. Even assessments of competitor threats can be saved on an account, so your company can respond appropriately.

Saving this data can be easy. A CSR can enter it via a desktop computer while talking with a client, a delivery driver can use their tablet's built-in camera while on site, a service tech can use a voice-to-text function when recording notes about a call, or a mobile delivery tablet can automatically capture gallons delivered and the coordinates of the fill location. The data can even be collected directly from the customer through your online portal.


Maintain Data Integrity
Collecting data is one thing, but maintaining its integrity is another. After all, data is only useful if it is reliable and accurate. Face it. Customers' situations change, but they don't always let you know. So how can you stay on top of the data for thousands of customers? Exception reporting! Great reporting can analyze customer results, spot anomalies and even suggest changes.  

But data is a two way street. You want to capture everything you need to know about your customers, and they want to hear from you too. Keep them in the loop by running periodic campaigns to update email addresses and cell phone numbers. Better yet, give them an incentive on your web portal. This gives you another touch and brings the benefit of ensuring up-to-date data.

Transform Data into Information
Now you have lots of accurate data, so it is time to turn it into useful information. Often the terms data and information are used interchangeably, but they are two different things. Data is simply a collection of facts. Organize and analyze that data and it becomes actionable information. Now, instead of using data to justify decisions you've already made, you can use information to help you make the right decisions in the first place.

Both operational software and Business Intelligence (BI) reporting can help in this process. You can pull data from different sources, including your back-office systems, analyze activity and get exception reporting and notifications automatically. Things like runouts, partial fills, a tech's extra time on site, and an accounts receivable aging balance all could be brought to your attention for immediate action via an exception report. Activity isn't lost. Instead it is brought to your attention so that you can act on it.

Use Information to Provide Outstanding Service
How does all of this data lead to happy, devoted customers? Through outstanding service. Not only are you able to store all that client data and proactively maintain its integrity, but you can use the information to give them an outstanding experience and market services tailored to their needs. Good data allows for timely follow-ups, improved deliveries and proactive service and discussion.

An informed customer is a happy customer. If Mrs. Smith uses your website to schedule a service call, you can confirm the appointment with a personal email or text. You can even text her when the tech is dispatched and upon arrival, with specific details about her account pulled from your customer data.

Next, leverage your data to pinpoint your marketing efforts and to proactively offer your customer base just what they need. For example, since your software stores appliance data, you can email everyone with a water heater older than 10 years about a special offer on a brand new model with improved efficiency and lower costs. As your services grow, keep customers and prospects informed of all your company has to offer.  Sure you have a great delivery service, but do all of your customers know about your superior HVAC solutions?  Data allows you to target the right group for maximum ROI. There are so many possibilities!

Gain a Competitive Advantage
Everyone has operational software that stores data. You gain a competitive edge by using your software to create information and an exceptional, personal customer experience.
Related Posts
Join Our Email List For Updates!
Enter your email to receive important news and article updates.