All
Would a Joint Venture Work for Your Company?
by Joe Ciccarello, CPA, MST, Gray, Gray & Gray, LLP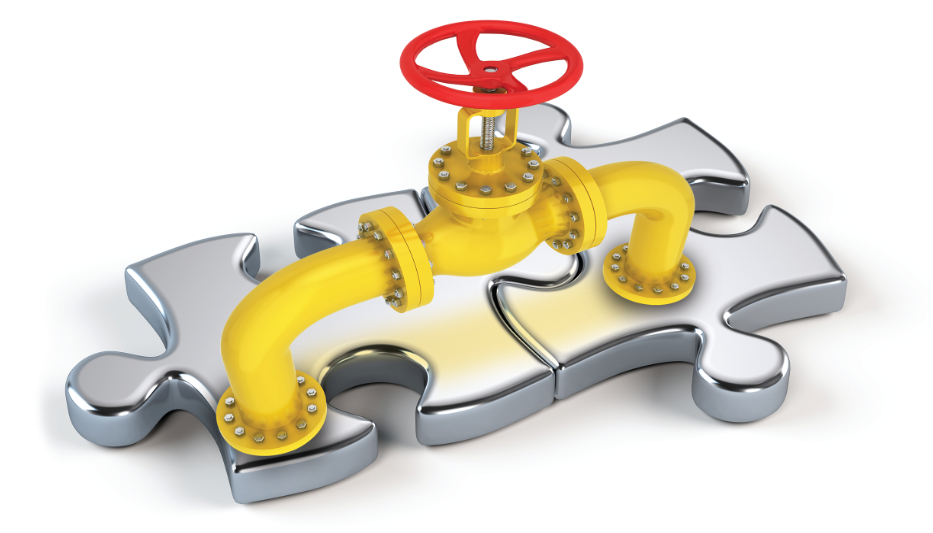 The retail energy industry is in the midst of a period of consolidation. Due to a number of factors, the pace of buying and selling activity has increased significantly over the past several years.

We expect this trend to continue as long as companies with capital to spend realize that acquisition can be a faster way to grow than by adding customers organically. On the other side of the table are business owners who do not relish the prospect of struggling through another heating season and are ready to "cash out" by selling their company. When they find each other a deal can be made.

But there exists a broad middle ground of fuel oil and propane company owners who face a dilemma. They are eager to grow but may not have the financial wherewithal to make a purchase. At the same time, the owners may not be ready to call it quits by selling to a competitor.

Instead of the traditional model of a buyer and a seller, another way for two companies to come together and enjoy market expansion, synergies, and efficiencies is to form a joint venture.


Structuring a Joint Venture
Although there are several ways to set up a joint venture, it is generally structured as a partnership. Each company becomes a member (partner) of the new entity by contributing its operating assets. The net assets contributed are valued and a percentage calculated and assigned to each member.  

Although the new entity, which is now much larger, does not need to assume any debt of its own to operate, any outstanding debts of the legacy companies will need to be retired or refinanced. Otherwise the banks involved will not allow company assets to be moved to the new entity.

The good news is that Generally Accepted Accounting Principles allow the new entity to record the assets transferred at fair market value. Therefore, the balance sheet of the new joint entity is much stronger since the value of the customer lists, which usually is not on the books, can be brought on at its current value. This will make the joint venture much more "bankable."

Who runs the business? An operating agreement is negotiated among the parties to govern how the joint venture functions. In our experience the best approach is to establish a board of directors, comprised of one owner from each of the companies that contributed assets. Because the joint venture is a larger organization with combined assets, the opportunity exists to bring on a professional management team to run the day-to-day operations under the guidance of the board.

Profits are allocated according to ownership percentage. Owners who work in the joint venture would receive a salary independent of profits.


Efficiencies Gained
One of the most compelling reasons for a joint venture is the significant improvement in operating efficiency that can be gained. Administrative costs and general expenses can sometimes be cut nearly in half, as can the cost of administrating payroll and benefits. Payroll can be reduced by eliminating duplicate job functions. Purchasing and negotiating power with vendors and suppliers is enhanced. And the new company has the opportunity to strengthen its market position by serving a larger territory and bigger customer base.


How Will Employees Be Affected?
Unlike acquisitions, employees from both companies can benefit from a joint venture, thanks to the improved opportunities for personal growth that come with scale. The exception is workers who are in roles that are now duplicated. In some cases, these employees could be reassigned or retrained, but others may be in jobs that become redundant. On the positive side, a larger company is often able to offer improved benefits. Health care, retirement and pension plans, vacation and sick day policies, family leave — all must be merged or a new plan must be put in place that satisfies employees of both partners in the joint venture.

A Successful Venture
Craig Snyder, president of BantamWesson in Waterbury, CT, believes that adopting the joint venture model has been a game changer for the company and its customers.

"Our original joint venture closed almost three years ago. It allowed the owners of Bantam Home & Energy and Wesson Energy to present a stronger and more comprehensive product mix to our customer base," Snyder says. "The goal in bringing two companies together is to adopt the best processes that each brings to the table to benefit the company overall. This has brought us closer to universal best practices — which ultimately leads to a better customer experience.

"As we've moved on to growing the joint venture, we've learned a lot about what makes a great partner. We look for a strong management team, organizations that are technologically progressive, and those who have a strong employee-focused culture.
"We see the benefits of this model every day, in the upgraded and professional service we provide to homeowners, in the opportunity for growth and development it gives to our employees, and in the stability it offers to ownership."

Looking Into the Future
A joint venture is not established in perpetuity as corporations are. The operating agreement that governs how the partnership operates usually has an end date. This date can be as far in the future as the members want it to be and can be extended if mutually agreed upon. Otherwise, a joint venture operates with the same freedom as any other company, including the ability to acquire competitors or the flexibility to welcome them as new members of the joint venture. A joint venture interest can also be sold or passed on to the next generation. It is entirely up to the decisions made by the partners.

Joe Ciccarello, CPA, MST, is a partner in the Energy Practice Group at Gray, Gray & Gray certified public accountants and advisors. He can be reached at 781-407-0300 or jciccarello@gggcpas.com.
Related Posts
Join Our Email List For Updates!
Enter your email to receive important news and article updates.