All
Women in Energy Celebrate Successful Third Annual Conference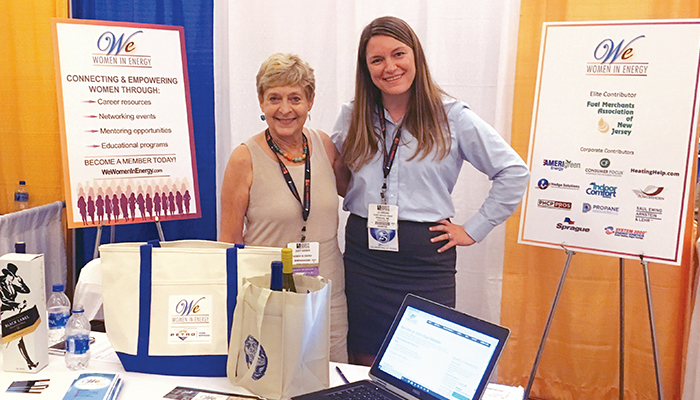 The Women in Energy association once again held its annual Women in Energy Conference in conjunction with the Eastern Energy Expo. The conference took place May 20-21 and attracted double the attendance of last year's event, according to Women in Energy. "Comments received for our overall programming were outstanding and the attendees sure seemed to have a great time," the association reports. "There was plenty of learning, laughter and energy throughout the programs."
These included "Leading Women in Energy," presented by Lindsey Weigle of Bluewater Advisory; the "Strategies for Leadership" panel with Women in Energy President Roberta Fagan, Vice President Erin Holohan Haskell, Secretary Beth Tocco, and Fundraising/Capital Campaign Committee member Kristin Capone, moderated by Executive Director Judy Garber; "Ladies Who Lead," presented by Ann Ward of Ward Certified Consulting, LLC; "The Ugly Truth About Cash – 10 Ways Employees and Vendors Steal From You," presented by Ruth King of HVACChannel.com; "High Powered Communication," presented by Ward and Samantha James, also of Ward Certified Consulting; and "7 Steps to a Profitable Summer," also presented by King.
Feinman Honored
During the event's kickoff brunch, held May 20 at 1:00 p.m., Women in Energy Executive Director Judy Garber presented the association's first annual Woman of the Year Award to Marjorie Feinman, who was honored for her outstanding contributions to the energy industry.
Ms. Feinman's impressive career in the industry spans over 30 years. In addition to working as associate director of the Fuel Merchants Association of New Jersey, she is the show manager for the Eastern Energy Expo, skillfully overseeing budgeting, marketing, program development, exhibitor and attendee registration, on-site logistics and more. She has also served as a research associate in the New Jersey Senate.
"Marjorie is an asset to our organization and our industry," said Garber. "We are thrilled to honor her as the very first recipient of our Woman of the Year Award."
The current treasurer of Women in Energy, Feinman played an integral role in the association's formation and today remains committed to providing female energy-industry professionals with educational and mentorship opportunities in order to help them advance their careers and strengthen the industry.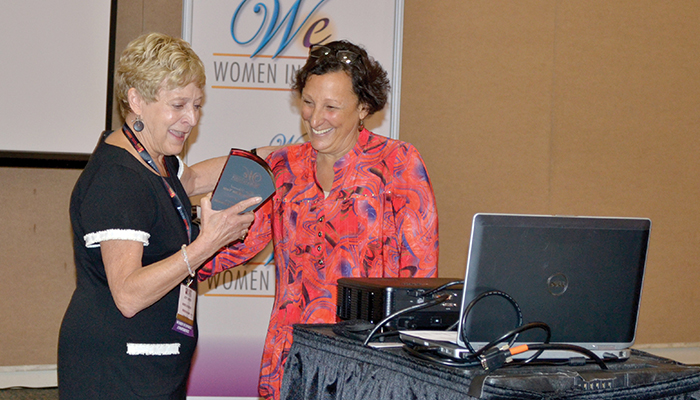 What's Next?
Planning for the next Women in Energy event is now complete. This special summer event will be held August 14 at the famous General Society of Mechanics & Tradesmen building at 20 W. 44th Street in Midtown Manhattan, beginning at 6:00 p.m. and will feature as guest speaker Judaline Cassidy, a female NYC plumber, who founded a nonprofit called Tools & Tiaras that encourages young women to enter the trades.
To register for the event, find out more, or join the Women in Energy association, visit WEWomeninEnergy.com. Membership is open to any individual (female or male) or company involved in the oil and energy industry.
Related Posts
Posted on February 16, 2023
Join Our Email List For Updates!
Enter your email to receive important news and article updates.