All
Women Bring Valuable Perspective to the Propane Industry
by Kim Keil, Bergquist Inc.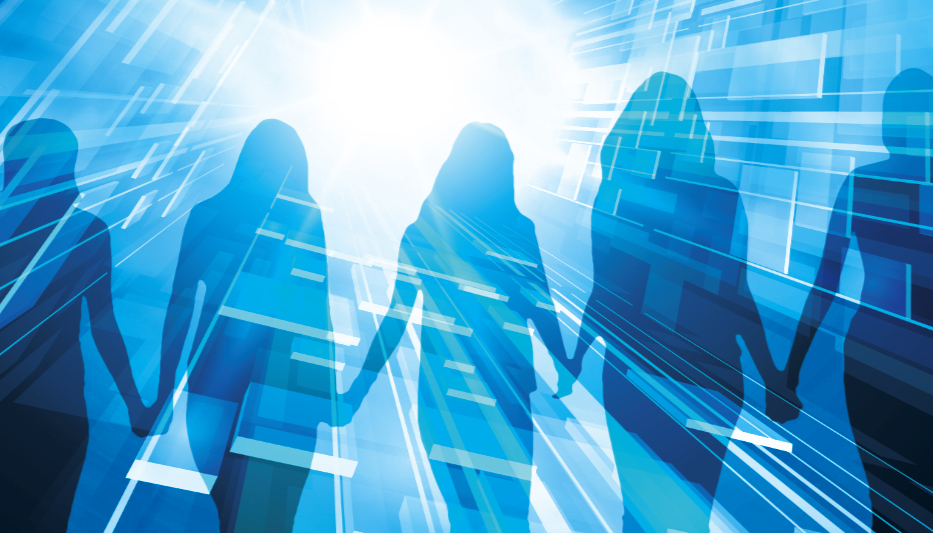 Diversity in corporate environments can increase profits
As we all know, there is a lot to learn in the world of propane. It seems that's the case even more so now with constantly changing and challenging new technology. Women with an interest in technology need to understand that there are positions available to them and they will be welcomed and supported by the propane industry. Our industry has professional career options for everyone: sales, customer service, apprenticeships, service managers, and operations managers, just to name a few. 
It's never been more important for women to build a supportive work environment. A study conducted by Leanin.org found that an astounding 48% of aspiring female leaders left their current jobs for opportunities to advance their careers. The study also brought to light the discrepancies in Latina and Black women experiencing less interest in career development from their managers. I've met these kinds of women through my involvement with Women in Energy - an organization dedicated to empowering women who work in the energy industry. In fact, one of the most impressive and memorable encounters I experienced was an LGBTQ+ woman sharing her personal, albeit disheartening, story of unsupportive management during a Women in Energy panel discussion. 
There is a financial case to be made for having a more diverse company. A 20-year analysis conducted by The Peterson Institute for International Economics found that having more women leaders in high levels of corporate management correlated with increased profitability, according to the 2021 article Recruiting and Retaining Women in Male-Dominated Industries: Actionable Tips and Examples from the Association of Women in Science.
A propane operations manager asked me recently how I went from a sales and marketing role to a telemetry specialist position with a geographic region focusing on the northeast U.S. My answer is that while I don't necessarily consider myself a technical geek, it didn't take me long to appreciate the cost savings and peace of mind (not to mention the reliability) of monitoring propane tanks by utilizing analytics software. It doesn't take a computer engineer to understand those benefits.
Furthermore, I am a strong woman in the industry and am able to adapt and embrace my environment. I also hold myself accountable for my own career path and thus have always approached career change in a positive manner. Women who have control over their income are more invested in their family and business growth, as well as in supporting their local communities.
I'm happy to personally witness the advancement of industry organizations specific to women over the course of my 17 years in energy. These organizations simply did not exist when I began my career. I feel inspired and motivated to encourage other women to get involved and seek support in the propane industry. I'm extremely grateful for how supportive the Bergquist team has been in introducing me to other industry professionals as both a telemetry leader and as a woman in energy. I'm very happy to say that Bergquist is a proud member of the National Propane Gas Association's Women in Propane Council. Our President and CEO, Lauren Clark, has been a role model to women in the industry for many years now.
In the future I would love to host networking events and discussion panels for young women interested in technology careers, and the propane industry in general. New York is home to a few energy associations that have supported and inspired me to get involved in volunteer association work. I'm certain many state associations, like the New York Propane Gas Association, would like to offer panel discussions on how to attract more women into leadership roles within their organizations.
Finally, mentoring and assisting others – and leading by example – are values that Bergquist holds dear. Additionally, Bergquist believes work should be fun! Companies that allow employees to work flexible hours foster a creative, innovative atmosphere and a more profitable organization. This flexibility allows opportunities to pursue new skills training, leadership training, or additional education courses. In many cases flexibility allows for taking care of personal obligations. Ultimately, workplace diversity, flexibility, and employee/company-aligned values and shared purpose provide the likelihood of a stress-free environment and better work-life balance.
Kim Keil is Telemetry Sales Specialist in the northeast U.S. for Bergquist, Inc. She has over 17 years of sales & marketing experience in the energy industry and is an active member of both Women in Energy and Women in Propane. Kim can be reached at kim.keil@bergquistinc.com.
Related Posts
Join Our Email List For Updates!
Enter your email to receive important news and article updates.