All
Wind Ho!
by Ed Burke and Kelly Burke, Dennis K. Burke Inc.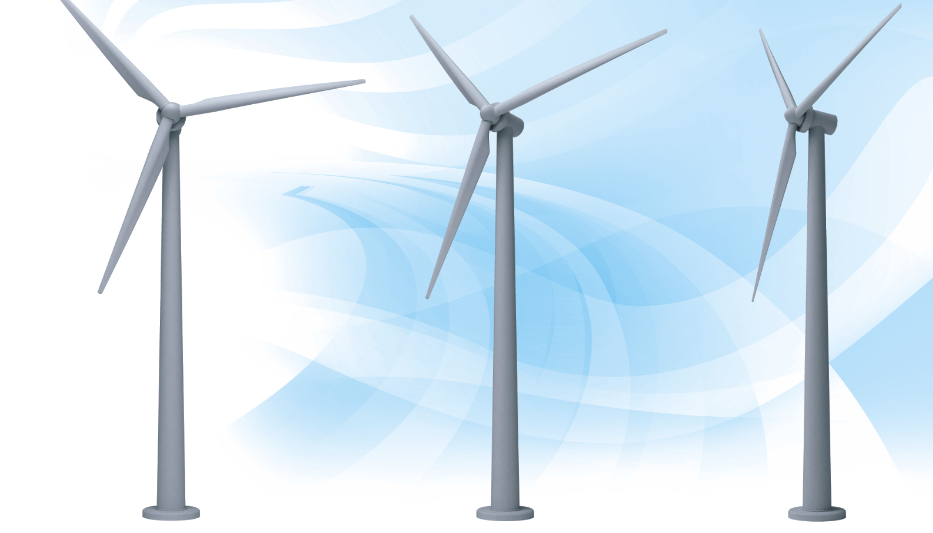 Biden's offshore wind plan bolsters New England's clean energy goals
Bringing 30 gigawatts of offshore wind online by the end of the decade is a pretty ambitious goal for the Biden administration. About 1.4 gigawatts are expected to come from waters off the New England coast.

Meeting this target will trigger more than $12 billion per year in capital investment in projects on both U.S. coasts. Proponents say it will create tens of thousands of good-paying union jobs: more than 44,000 workers employed in offshore wind by 2030 and nearly 33,000 additional jobs in communities supported by offshore wind activity. They add that it will generate enough power to meet the demand of more than 10 million American homes for a year, and avoid 78 million metric tons of CO2 emissions.

That aligns with the regional power grid's plans to connect more clean energy to New England. Currently, only about 8 percent of New England's energy comes from renewable energy sources, and much of that is from refuse, i.e., burning garbage. Efforts to clean up the grid will be important as the Biden administration green-lights more offshore wind in the Northeast.

ISO-NE Outlook Report
Large-scale clean energy goals can be achieved through competitive pricing and states shifting to renewable energy, according to ISO New England's 2021 outlook report released in April.

According to the report, the regional grid is expected to add 3.5 gigawatts of solar power and 1.4 gigawatts of wind power by 2030. The grid operator also expects over 800 transmission projects to connect states with reliable clean energy that will be completed by the end of the decade.

Biden wants the U.S. to cut carbon emissions in half by 2030. Each New England state has clean energy goals as well.
Connecticut wants to achieve zero-carbon electricity by 2040.
Maine wants to become carbon neutral by 2045.
Massachusetts has the goal of 80 percent renewable energy by 2050.
New Hampshire has no zero-carbon goal, but has the goal of 25 percent renewable energy by 2025.
Rhode Island wants to achieve its zero-carbon electricity goal by 2030.
Vermont plans to shift to 90 percent renewable energy by 2050.

Regardless of their individual or collective policy goals, all of these states are connected to the same regional grid. And Biden's energy goals will make big changes to where New England gets its power.

Wind Farm Projects in Queue
The U.S. Bureau of Ocean Energy Management (BOEM) is the federal agency that scouts, selects and plans for clean energy projects off the coast.

The agency's new director, Amanda Lefton, said, "The United States offshore wind industry has the potential to significantly contribute to the nation's power mix, bringing clean energy to the grid, creating family-supporting jobs and helping us confront the current climate crisis."

On the East Coast, the agency has 17 leasing areas for wind farm projects.

Rhode Island is the only New England state that already has offshore wind feeding into the grid, but there are more potential wind farms in the queue for federal approval.

Vineyard Wind, a project off the Massachusetts coast, received federal approval in March 2021. The project spans 160,000 acres south of Martha's Vineyard.  

The offshore wind development company leading the project, Vinyard Wind LLC, is owned by Avangrid Renewables, LLC (a subsidiary of AVANGRID, Inc. and part of the IBERDOLA Group) and Copenhagen Infrastructure Partners, based in Denmark. The company's website calls Vineyard Wind "the nation's first utility-scale offshore wind energy project" and says it will generate 800 megawatts of power for homes and businesses across Massachusetts.

BOEM has said they will review up to 10 more projects later this year.

Changing the Energy Mix
A clean energy shift could shake up the region's energy market over the next decade.

Ann George, spokesperson for ISO New England, the regional grid operator, said they see an opportunity as federal and many state governments plan to lower emissions and address climate change.

She said that competitive pricing and a regional grid operator have opened the door to more power resources spread throughout New England.

"It's going to take a while to get to a point where renewable resources are providing most of that baseload service," said George, referring to the energy that has to be there all the time to meet the minimum level of demand on an electrical grid. Most of the states are trying to reach their goals by cutting carbon emissions of that baseload with clean energy investment and incentives to reduce greenhouse gases.

"That clean energy brought in off the coast through transmission cables could benefit any of the New England states as if it was in their own backyard," George said.

She added that reliance on natural gas and other fossil fuels is inevitable for at least the next decade.

Ed and Kelly Burke are respectively, Chairman of the Board and Senior Marketing Manager at fuel distributor Dennis K. Burke Inc. They can be reached at 617-884-7800 or ed.burke@burkeoil.com and kelly.burke@burkeoil.com.


---
What's in Biden's Offshore Wind Plan?
Establishing a target of employing tens of thousands of workers to deploy 30 gigawatts of offshore wind by 2030.
Massive supply chain benefits including one or two new U.S. factories for each major wind farm component.
Construction of four to six specialized turbine installation vessels in U.S. shipyards.
Access to $3 billion in debt capital to support the offshore wind industry through DOE loan programs.
Offshore wind farm technology research and development funding.
Partnering with industry on data sharing.
Related Posts
Posted on February 14, 2023
Posted on February 13, 2023
Posted on December 15, 2022
Posted on December 15, 2022
Join Our Email List For Updates!
Enter your email to receive important news and article updates.