All
Will a Personnel Shortage Threaten Your Season?
by By Joe Ciccarello, CPA, MST, Gray, Gray & Gray, LLP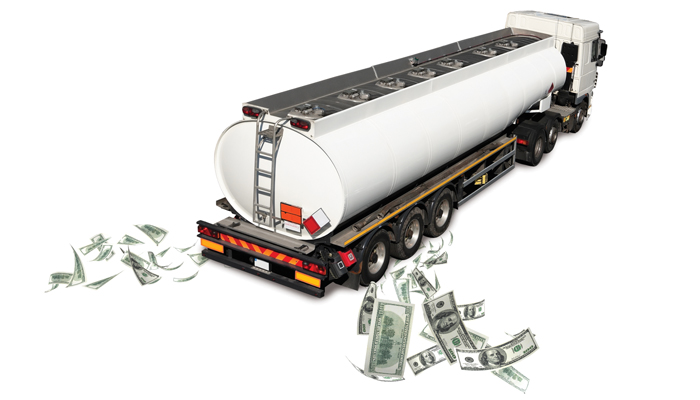 The biggest challenge facing fuel oil and propane dealers as they head into the coming heating season will not be supply, pricing, or pipeline gas conversions. The problem will be people; or rather, the lack of people. The booming national economy and low unemployment rate have led to a shortage of trained and qualified service technicians and delivery drivers.

We are hearing from clients of all sizes, across many states, that they are worried about having the ability to deliver fuel to customers, install new heating systems before the winter, or make necessary repairs in a timely manner — all because they cannot fill open positions. The problem is already affecting dealers who service air conditioning systems, as summertime service calls are being scheduled in terms of weeks instead of hours. Some dealers have been forced to turn away A/C work or limit it to customers who have signed up for a service plan in advance.

The reasons for the scarcity of drivers and service technicians are many. With so many companies across so many industries desperate to hire, a worker with even minimal skills has their choice of jobs. We can also point to the growing trend of younger workers seeking "clean" jobs in finance and technology, and skilled workers going into high-paying trades like plumbing or electrical contracting.

It does not help that many energy dealers still hire on a seasonal basis. Why would a driver take a six-month job, knowing they would be laid off in the spring, when any number of year-round positions are available?

The solution may be simple: pay your people more money. One client I spoke to recently told me, "I have no shortages. I know that I have to pay more than my competitors, and I do. I have all the drivers and technicians I need."

How much more? According to our 2019 Oil & Energy/Gray, Gray & Gray Energy Survey, the average hourly rates being paid by fuel oil and propane companies are:


Delivery Drivers
$23.00 per hour
Dispatchers
$23.00 per hour

Customer Service

Representatives
$20.00 per hour

Accounts Payable/

Receivable Staff
$22.00 per hour
Service Technicians
$26.00 per hour
Service Manager
$36.00 per hour

Controller/Accounting

Manager
$34.00 per hour
You will notice that there are no minimum wage jobs on that list. People in the energy industry work hard, spend long hours on the job, and do it during some of the worst weather conditions. They have a right to expect to be adequately compensated. Beyond that, in the current economic climate they expect to earn even more, as the market conditions have turned in favor of employees.

If you are facing a shortage of drivers and technicians, it is time to reevaluate your payroll numbers and adjust the rates you are willing to pay to hire the people you need. There is no profit in having delivery trucks sitting idle and service calls going unanswered.

Joe Ciccarello, CPA, MST, is a partner in the Energy Practice Group at Gray, Gray & Gray certified public accountants and advisors. He can be reached at 781-407-0300 or jciccarello@gggcpas.com.
Related Posts
Posted on December 10, 2021
Posted on December 10, 2021
Posted on October 12, 2021
Posted on September 8, 2021
Join Our Email List For Updates!
Enter your email to receive important news and article updates.