All
Will Clearer Skies Lead to a Cleaner Future?
by Steve Klein, Senior Manager, Marketing, Renewable Energy Group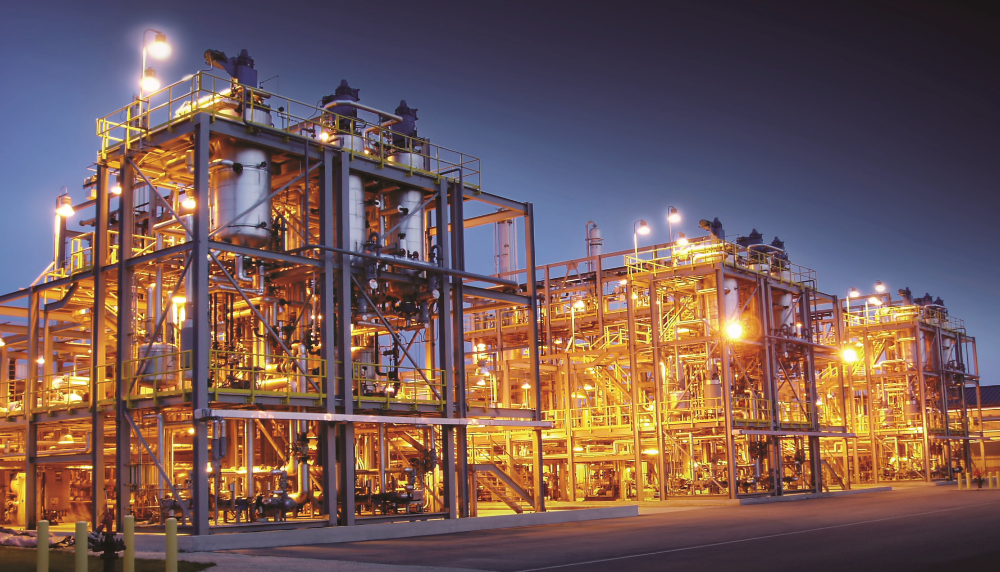 COVID-19 could accelerate air-quality initiatives, including low-carbon fuel adoption
In these unsettling times, we could all use a glimmer of good news. With economies shut down across the world, one silver lining is that air pollution has dropped. Fewer cars on the road means fewer greenhouse gas (GHG) emissions, and we can see the benefits with our own eyes as the smog has lifted over major cities across the globe, from Los Angeles to New Delhi.

This is not a criticism of the fuel and transportation industries – quite the opposite, actually. Diesel- and biodiesel-powered trucks have proven more crucial than ever during the COVID-19 crisis, as they've helped deliver essential supplies, including the fuels and equipment used by health care workers and first responders. We at Renewable Energy Group (REG) are proud to support these efforts however we can.

Like everyone, we look forward to the day this crisis is truly over. The question, however, is this: when that day comes, will the world economy simply go back to business as usual, or will consumers, business leaders and policymakers look back on this time as a learning experience?

Yes, smog has lifted over cities, but no, it won't stay gone for long ... that is, unless changes are made.

The good news for biodiesel and heating fuel industry stakeholders is that our businesses are best positioned to make these critical changes. In fact, we are already making them right now at this critical moment in history.

Fuel Forward
Before we delve into the many ways biodiesel and blended Bioheat® fuel can help empower a low-carbon, clean-energy economy in the days and years after COVID-19, let's take a quick look at some key facts and numbers that show how we are already on the right track.


According to the Environmental Protection Agency, U.S. biodiesel facilities produced an estimated 2.8 billion gallons in 2019.
A recent report from the Fuels Institute projects that biomass-based diesel could account for 10 percent of all U.S. diesel fuel by 2022.
B100 biodiesel produces 580 percent lower GHG emissions than petroleum diesel, according to the California Air Resources Board.
In its Providence Resolution, the Northeast heating fuel industry calls for 15 percent emissions reductions by 2023, 40 percent reductions by 2030 and a net-zero fuel by 2050.
The National Biodiesel Board's new industry "vision" calls for biomass-based diesel use to exceed six billion gallons by 2030, which would eliminate over 35 million metric tons of GHG emissions annually.
REG-produced biomass-based diesel reduced carbon emissions 3.7 million metric tons in 2019, the GHG equivalent of 9.1 billion vehicle miles according to EPA.

These numbers don't lie. They clearly show that the biodiesel and heating fuel industries share common goals in increasing low-carbon fuel blends and reducing GHG emissions. In addition, these facts show that our fuels are a perfect solution for the clean-air initiatives currently being considered in states and municipalities across the U.S.  
    

Better. Cleaner. Now!
Of course, biodiesel and blended Bioheat fuel aren't the only low-carbon energy sources competing for spots in these clean-air initiatives. Proponents of natural gas and electrification continue to call for conversions in the heating and transportation sectors. One place those energy sources might fall short is the compatibility or adaptability front. On the other hand, biodiesel and blended Bioheat fuel can reduce GHG emissions immediately, with no heating equipment conversions or vehicle engine modifications required.

Additionally, while several countries have reduced carbon emissions to their lowest level in years during the pandemic, methane emissions have reached an all-time high according to the National Oceanic and Atmospheric Administration. This news comes at a time when the electrical grids are more dependent than ever on natural gas, a main contributor of methane emissions, which are approximately   80 times more powerful than CO2.  

It doesn't take an expert to see that methane and electricity cannot reduce GHG emissions in the way that biodiesel can. That said, energy experts are working to demonstrate this fact and may even be looking to Bioheat fuel suppliers for case studies.

As industry leaders and policymakers work to adopt clean-air initiatives, there are immediate and actionable opportunities available to heating fuel dealers. In addition to helping your company secure high-quality biodiesel, and offering support and expertise on best blending practices, REG can provide assistance in submitting RFPs and applications to participate in ongoing or upcoming clean-energy initiatives. To find out more, please contact me directly at steve.klein@regi.com or 515-239-8364.  

Bioheat® registered trademark of the National Biodiesel Board, used with permission.
Related Posts
Posted on August 11, 2023
Posted on August 10, 2023
Posted on August 10, 2023
Posted on August 10, 2023
Join Our Email List For Updates!
Enter your email to receive important news and article updates.