All
We, the PPPeople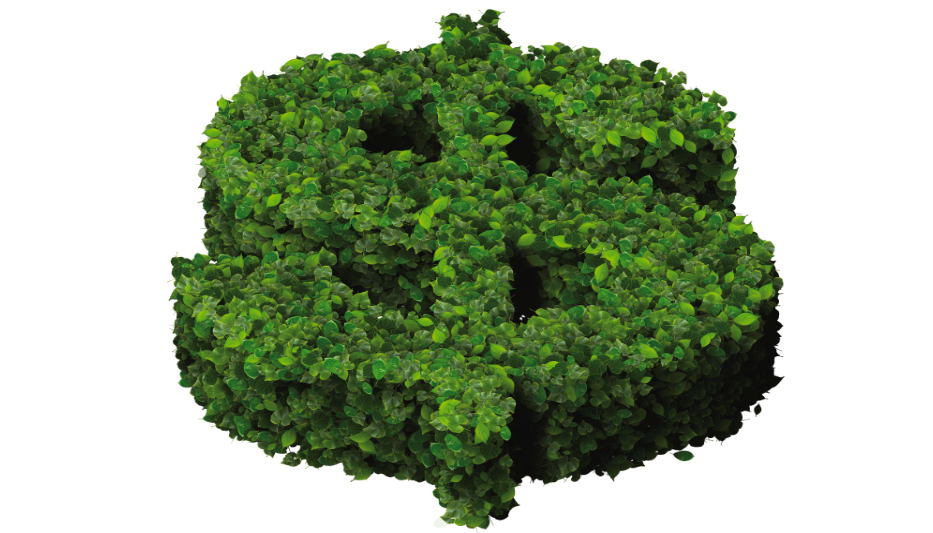 Liquid heating fuels well represented in list of Paycheck Protection Program loan recipients
The Paycheck Protection Program (PPP) was established to incentivize small businesses to keep workers on payroll and/or rehire those who'd been laid off or furloughed due to the financial fallout of the COVID-19 pandemic. The program offered forgivable loans equaling up to two months of a company's average monthly payroll costs from the previous year, plus an additional 25 percent of that amount, capped at $10 million.

Loan applications were accepted through August 8, 2020, with the program administered by the U.S. Small Business Administration (SBA) and generally open to any company with fewer than 500 employees and which had been in business since at least February 15, 2020. Sole proprietorships, independent contractors, and the self-employed were also eligible.

Since the program was created with the March 27 signing of the Coronavirus Aid, Relief and Economic Security (CARES) Act, NEFI has endeavored to continuously update liquid heating fuel businesses on the status of the PPP. In addition to sending regular email alerts, the association has posted information, links and time-stamped updates to its online Financial Resources Center (nefi.com/financial-resources-center).

On June 19, the SBA and U.S. Department of the Treasury announced they would make public additional data on the PPP, including information on businesses that received PPP loans of $150,000 or higher. This loan data was disclosed on July 6.1 Shortly thereafter, Connecticut Energy Marketers Association Vice President David Chu conducted a survey of the data, extracting the listings of all liquid heating fuel businesses that received PPP loans of $150,000 or more. The survey revealed several key data points, shared here for the first time.
National Overview
According to our survey, at least 733 liquid heating fuel and equipment businesses received PPP loans of $150,000 or more.2 These companies operate in states across the U.S. They sell a range of products, including but not limited to renewable liquid heating fuel, heating oil, biodiesel, diesel, propane, gasoline and HVAC equipment. All told, the liquid heating fuel and equipment businesses that received PPP loans of $150,000-plus retained anywhere from zero to 335 jobs.

Of the 733 liquid heating fuel and equipment businesses that received PPP loans of $150,000 or more:

Loan Amounts
25 received loans of $2 million to $5 million
47 received loans of $1 million to $2 million
224 received loans of $350,000 to $1 million
437 received loans of $150,000 to $350,000

Jobs Retained
74 retained 0 to 10 jobs
301 retained 11 to 25 jobs
186 retained 25 to 50 jobs
68 retained 50 to 100 jobs
57 retained 101 to 335 jobs
45 companies' job retainment numbers were unlisted
Average jobs retained per company (excluding 45 unlisted): 39.2

Home States
54 were located in Connecticut
82 were located in Massachusetts
27 were located in Maine
21 were located in New Hampshire
34 were located in New Jersey
90 were located in New York
55 were located in Pennsylvania
14 were located in Rhode Island
12 were located in Vermont
389 were located within the nine-state Northeast (New England, NY, PA and NJ)
344 were located outside the nine-state Northeast3
2 were located in Delaware
17 were located in Maryland
20 were located in Ohio
2 were located in West Virginia
15 were located in Virginia

Oil & Energy would like to thank CEMA Vice President David Chu and NEFI Vice President Jim Collura for their work researching and reporting on the PPP.


1 SBA Paycheck Protection Program Loan Level Data is available online at https://home.treasury.gov/policy-issues/cares-act/assistance-for-small-businesses/sba-paycheck-protection-program-loan-level-data.
2 This total was arrived at by searching disclosed loan data for NAICS Code 454310, the designation for both heating oil and propane sellers among other Fuel Dealers.
3 These companies were mostly propane dealers; see footnotes above for further context.
Related Posts
Posted on February 9, 2021
Posted on December 14, 2020
Posted on October 21, 2020
Join Our Email List For Updates!
Enter your email to receive important news and article updates.