All
Vets 2 Techs Brings in Reinforcements
by Samuel Diamond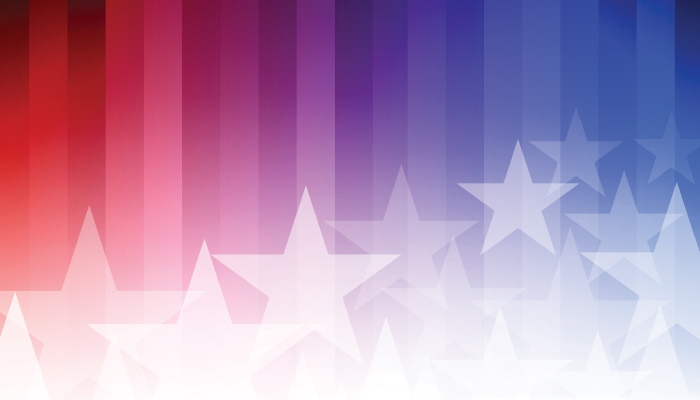 Gerry Brien, senior vice president of the TankSure Program, came home from work one day to find his daughter upset. Her friend's father, an Iraqi War vet, had been unable to find employment in the Boston area and forced to move his family across the country to Arizona as a result.
"I found it ridiculous that we do not have jobs readily available for the folks who have served our country," Brien says. "But then I took a look at the industry I've made my career in, the oil and propane industry, and realized we were in dire need for good help."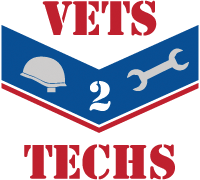 The question of how to plug and refill a draining talent pool has been the topic of numerous trade show presentations and trade publication articles. According to a survey released in June 2017 by EY (formerly Ernst & Young), 65% of polled consumers between the ages of 16 and 19 consider a career in oil and gas unappealing. Executives agree the industry needs young, qualified and motivated workers, but seem unsure of where or how to find them.
"Who can be a better candidate than a veteran?" says Brien. "They are disciplined and have a great work ethic which fits in perfectly for this industry." Brien brought this idea to Leo Verruso, general manager of Advanced Fuel Solutions, and together they laid the groundwork for Vets 2 Techs, an organization dedicated to helping military veterans find careers in oil and propane.
Around the same time that Brien and Verruso were developing their plans, Jesse Lord, a Green Beret with the 7th Special Forces Group, was in the process of transitioning back to civilian life. He landed a job as an account executive with A.R.M. Solutions, a collections agency that serves retailers across the country, including heating oil and propane dealers.
"I was quickly welcomed into a family-like industry that is virtually unknown to the veterans community," Lord says. "After just a few months of working with oil and propane dealers, I became aware of the need for new individuals to enter this industry."
It was then that Lord happened across Vets 2 Techs and reached out to offer his assistance. While Brien and Verruso had the industry connections needed to start building an infrastructure for the program, what they lacked was an in with returning veterans and currently deployed service people. In Lord, they found a former serviceman and current industry professional with special insight and connections into the veterans community.
With the organization's key players in place, all they needed was a time and place to get things started. "Leo, Jesse and I all have full-time jobs, so we wanted to take a methodical approach to rolling this out," says Brien. "We needed to have a balance between participating employers and potential employees. We didn't want to go out to vets and say, 'Sign up,' and not have any jobs for them. But we also didn't want to go to oil companies and say, 'Post your jobs here,' and not have potential employees ready."
A chance meeting between the Vets 2 Techs co-founders and Pennsylvania Petroleum Association Director of Marketing Ted Harris helped provide a venue for the project's initial rollout. "Ted was very instrumental in launching a soft pilot in Pennsylvania," Brien says. "He reached out to his membership and as a result, we have almost 90 employers signed up, and since just September, already six veterans in Pennsylvania have been hired."
Vets 2 Techs is now up and running in Pennsylvania, as well as the six New England states, and plans to expand throughout the Mid-Atlantic and across the country in 2018. "We have developed a point of contact with veterans employment outreach programs in each state we're operating in, we have received their full support, and will continue to develop these relationships," Lord explains. "With that being said," he adds, "we have gained a substantial amount of traction going this route, but in the long term, we plan to work not only directly with the VA but to also present this program to the Department of Defense.
"We believe with so many programs currently offering information to veterans transitioning into civilian life, Vets 2 Techs will provide an excellent way to inform this untapped group of candidates about the fuel oil and propane industry. This program could end up being the answer to our industry's issue with finding employees."
Although the word 'Techs' is included in the project's name, Brien stresses, "We want employers in the industry to consider veterans for all company positions: management — many veterans have leadership skills from advancing through the ranks — human resources, sales, etc." Supporting this, the project website, vets2techs.com lists Delivery Driver, Service Expert, Customer Care Representative, Sales, and Management as possible career choices for job candidates.
"In fact, we would encourage all the companies in the oil and propane industry, from suppliers to vendors, to consider veterans when they are looking for candidates." says Brien. "It's rewarding and worthwhile for both sides, and Vets 2 Techs is dedicated to assisting both owners and job seekers throughout the process."
Finding the right fit is a goal of just about every employer and job seeker, and although it doesn't always happen, Brien does have some final words of encouragement. "The story mentioned at the beginning has a happy ending," he says. "My daughter's friend's dad ended up moving back to Boston and got a job with the Boston Fire Department, his dream job."
Related Posts
Posted on February 16, 2023
Join Our Email List For Updates!
Enter your email to receive important news and article updates.