All
The Value of Professional Advisors
by Martin Kirshner and Bryan E. Pearce, Gray, Gray & Gray, LLP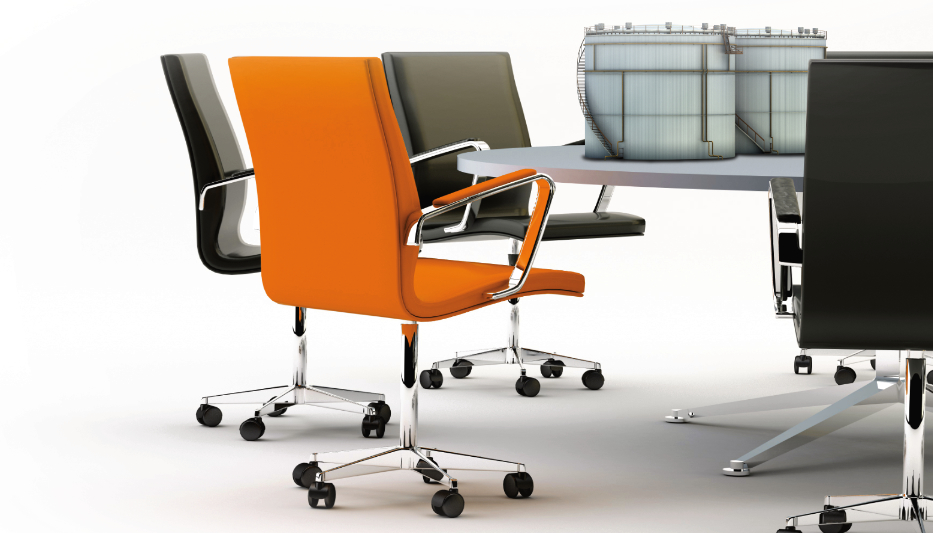 Smaller companies can benefit from Boards of Directors
Being the CEO of an energy business can be a lonely job. Like many other types of vertical business segments, the energy industry has grown rapidly in complexity while simultaneously compressing the time allowed for making decisions. Running a successful propane or fuel oil company requires an organized and intentional approach to remaining sustainably profitable.
The time when a business leader could wear "all the hats" necessary to keep the organization going has passed. Many successful entrepreneurs find real value in surrounding themselves with specialists who can support their efforts in specific disciplines. Or they might even create an external Board of Directors or Board of Advisors that they can use as a sounding board for ideas and concerns.

Gaining the Benefit of Professional Expertise
Those tasked with managing a business today are better served when they have access to the expertise and experience of trusted advisors in those segments of business operation where specialized knowledge is required. Emphasis on the specialization – energy experience is a must, as our industry is not like others in many ways.
You can easily recognize the team you need to assemble: a good attorney with transportation-related experience, an accounting firm that understands the ins-and-outs of hedging and seasonal cycles, an HR provider who can help recruit new talent while managing benefits for current employees, and a business consultant who can help you keep your eye on the future while navigating existing challenges. And let's not ignore your own future – bring on someone who can help you with personal wealth management and retirement planning.
How will you find these helpful experts? You may already be aware of many of them. They have published articles in energy magazines like this one, have served as guest speakers at industry conferences, and work with trade associations that benefit the propane and fuel oil industry. You should also not be shy about asking colleagues whom they would recommend.

Outside Support
You might think your company needs to be a member of the Fortune 500 before creating a board of directors or board of advisors. Not so. In fact, the more modest the size of the business the more benefit you may realize from the additional experience and knowledge a board can bring to the table.
What are the differences between a board of directors and board of advisors in terms of structure and responsibilities? And how do you create an external Board that truly adds value to the CEO and to the company?
From a governance perspective, a Board of Directors (BOD) is elected by the shareholders (or equivalent) and has a legal responsibility for oversight, risk management and certain governance matters relating to your business, commonly referred to as fiduciary duties. Directors also assume some personal liability for certain actions of the company and will likely require that the company provide some level of Directors & Officers insurance that offers liability protection. In most cases, the BOD also has responsibility for hiring and firing the CEO, evaluating their performance and setting their compensation. In larger organizations, Boards also are responsible for the formation of Committees of the Board such as the Audit Committee that oversees issuance of audited financial statements and any regulatory filings; nomination, compensation and other committees, as appropriate.
As an alternative, many entrepreneurs seek to create a Board of Advisors (BOA). Advisors do not take on legal responsibility or liability. But, as with a good BOD, they are an objective source of insight, advice and connections for a business owner. An energy company leader may create a BOA to bring a diverse group of business veterans together with skills that complement those of the existing management team.
BOA members can work with the business owner (or CEO) to articulate the mission, purpose and unique value proposition of the company and to help the company's leadership be aware of and remain focused on those initiatives and metrics that will maximize value in the event of an equity financing and/or sale of the company. They may also serve as a sounding board for new products, technology and business model ideas; key sales strategies; funding matters (including valuation, timing, sources, structure, etc.); when to hire for certain positions; and in evaluating acquisition and expansion options.
Although not strictly necessary, it is a good idea to compensate Board members for their role through cash, equity or a combination of the two. As an example, Board compensation may include equity participation, payment and expenses for each formal Board meeting, and an hourly or daily fee for any project work specifically requested by the company.
A strong Board can be a great asset to the CEO and bring real value to a high-growth entrepreneurial company. In contemplating a strategic business plan, you should consider the role that a strong Board can have in those growth plans.
Marty Kirshner leads the Energy Practice Group and Bryan Pearce is the Director of Strategic Planning at Gray, Gray & Gray, LLP, a business consulting and accounting firm that serves the energy industry. They can be reached at (781) 407-0300 or powerofmore@gggllp.com.
Related Posts
Join Our Email List For Updates!
Enter your email to receive important news and article updates.