All
Using Plastic Pipe for Liquid Propane Applications
by Joe Montroy, Bergquist, Inc.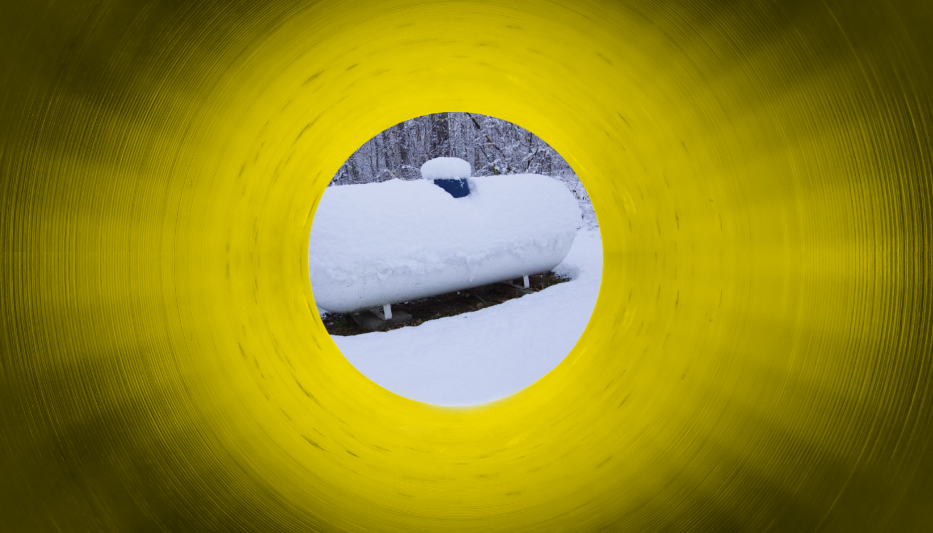 Some states' codes have already approved this helpful supply-chain workaround
Reinforced thermoplastic pipe (RTP) provides an opportunity to apply the benefits of plastic pipe to liquid propane transfer applications.  It is manufactured in the U.S. and has been utilized here for years in industries other than propane.  Companies in Europe have used it for liquid propane with great success. Only recently have we begun using it for propane in the U.S. To get familiar with the product let's review how RTP is constructed, its benefits, and the code implications you need to be aware of before considering RTP.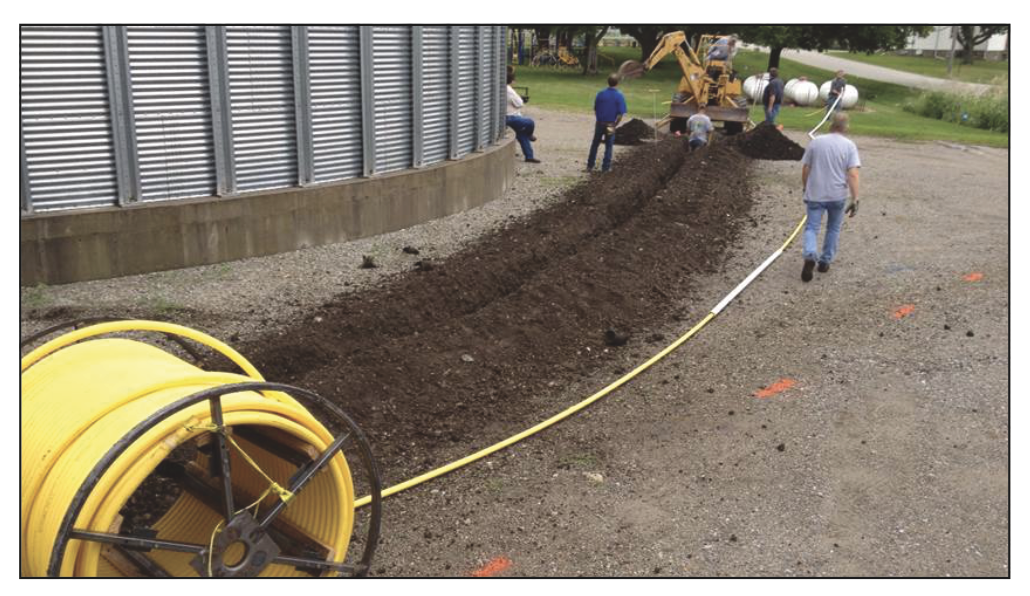 RTP Construction
RTP is a three-layer system designed for chemical compatibility, strength and protection. The inner layer is a polyamide core. This is the chemical compatibility layer. Polyamide (nylon) is used because it is compatible with both liquid and vapor propane. Polyethylene pipe, on the other hand, deteriorates when exposed to liquid propane. That is why it is restricted to vapor service only.
The second layer provides strength. There is an aramid fiber weave around the polyamide layer. Aramid fibers are what kevlar is made from. This is where RTP gets its 500 psig rating.
The final layer is a polypropylene jacket to protect the inner two layers against damage from things like jagged rocks in the ground.
Benefits of Using RTP
There are cost savings and safety benefits to using RTP.
Labor time is dramatically reduced using RTP. Welding black pipe is completely avoided. Instead, RTP is cut to length, and couplings with male NPT threads are crimped in place at each end. It can be done in a matter of minutes and handled by a single person.
The first RTP installation we assisted on was a grain dryer installation in Iowa. The marketer was replacing 185 feet of black pipe. He planned on using two men for two days on the installation. Instead, once the trench was dug, it took us 45 minutes to unspool, cut, crimp on fittings, and lay the RTP in the trench.
RTP is also corrosion resistant. This means no worrying about rusting pipe underground. Using the same example, our marketer in Iowa was replacing the black pipe at his grain dryer installation about every six years. No matter what steps were taken, he could not prevent the pipe from rusting to the point that it leaked. With RTP, the only metal underground are the risers.
One more advantage is the reduction of underground joints. Since RTP is installed in a single, continuous piece the only joints are at the risers. So, there are fewer leak points with an RTP installation.
Code Implications
The most important thing you need to know before considering RTP is that it is not currently referenced in NFPA 58. NFPA 58 allows for polyamide pipe to be used in liquid propane applications.  The rub is that the only standard for polyamide pipe referenced in 58 is currently ASTM F2945. Older editions of 58 (prior to 2017) referenced ASTM D2513-09.

RTP is manufactured per the standard API 15S, from the American Petroleum Institute. But since API 15S is not yet recognized in NFPA 58, you must get approval from your local authority having jurisdiction (AHJ). This is allowed for in NFPA 58 chapter 1.5 on equivalent products. Some states have already approved RTP as an equivalent product.
And there's additional help on the way. Revisions to NFPA 58 citing the API15S standard and RTP with a polyamide core are in the works. These have been approved by the NFPA 58 committee and made it through letter ballot. Pending any potential appeals, we should see these changes in the 2023 edition of NFPA 58.
RTP is worth considering for any liquid propane transfer installation. It will save time and money and provide additional safety benefits. In the meantime, please be sure to seek approval from your AHJ before installation as we await changes to NFPA 58.
Joe Montroy is Vice President, Sales for propane equipment supplier Bergquist, Inc. He can be reached at 616-724-6460 or
joe.montroy@bergquistinc.com.
Related Posts
Join Our Email List For Updates!
Enter your email to receive important news and article updates.