All
Top Trends in the Heating Oil Market and How to Apply Them This Season
by Troy Shoen, Senior Manager, Marketing, REG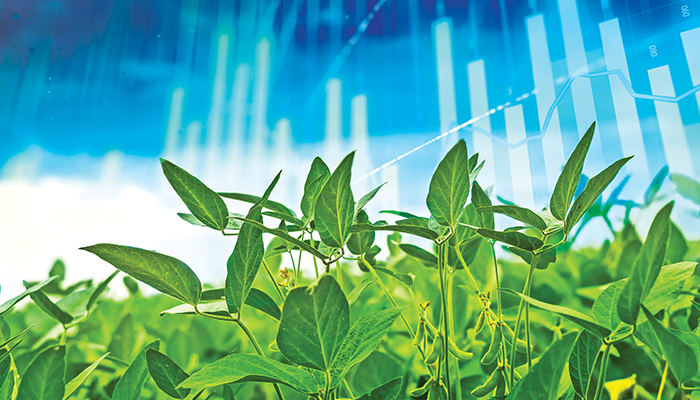 Heating oil season is just beginning, so let's examine some of the key takeaways from last winter and how they could impact this season:
Up and down temps
Supply challenges
The biodiesel opportunity
Up & Down Temps
Following the string of warm heating seasons, last winter's colder temps — which continued with an abnormally cold April — were a relief for heating oil companies. Heating degree days were higher in New England and the Mid-Atlantic from November 2017 through March 2018 than in the same period the previous winter and the prior 10-year average, U.S. Energy Information Administration data. That likely factored into the EIA forecasting U.S. heating oil consumption to average 540 gallons per household, up from 517 gallons the year before.
The takeaway for this season: Despite last winter's colder temps, things have been trending toward the warm side in recent years. Diversification can help you offset some challenges. If you only deliver fuel, consider adding equipment installation and repair to your services. And adding biodiesel-blended heating oil, a product known as Bioheat® blended fuel, to your offerings could help make you more attractive to customers who are interested in lowering their carbon footprint, especially with natural gas making a push in the Northeast.
Supply Challenges
The cold temps and increased demand tested the distillate supply chain last winter. Also, terminal operators in several states were implementing new ultra-low sulfur heating oil requirements. These issues combined to create some bumps in the road, but the best heating oil companies did what they always do by delivering high-quality product and services to customers.
The takeaway for this season: Do not neglect your customer service. Also, have a plan for when weather or supply issues arise. Roberta Fagan, Executive Director of the Oil Heat Institute of Rhode Island, recommends that heating oil dealers market automatic delivery, price plans and budget plans to shield customers from fuel run outs and high energy expenses.
The Biodiesel Opportunity
The number of Northeast households using natural gas has increased every winter since 2010-11, while heating oil use has decreased each year, according to the EIA. So what are innovative heating oil dealers doing to combat this? They are incorporating clean burning, high-performing biodiesel into their offering with Bioheat blended fuel. Those who are utilizing Bioheat blended fuel find it to be a differentiator against both natural gas and heating oil companies that are not offering biodiesel blends. This winter, REG expects even more biodiesel to be blended with heating oil, continuing the trend.
The takeaway for this season: Add Bioheat blended fuel to your lineup. Heating oil companies that do say they often extract better buying value and are able to promote a sustainability message, according to Barry Knox, Executive Director, Northeast Region, for REG. These benefits help them leverage enhanced customer satisfaction and profit margins. It also positions them as a market leader and forward-looking company. And, as carbon taxes become more common, it reduces their potential liability.
The Bottom Line
Heating oil companies that don't adapt to a changing landscape are taking a big risk. They risk increasing their costs, losing customers and seeing their company become less relevant.
Bioheat blended fuel is the future of the industry, and the future is now. It allows companies to differentiate themselves from the competition, is cleaner burning and requires no modifications to heating systems. This allows companies to market the fuel to customers as an environmentally friendly rival to natural gas that can also contribute to more efficient heating systems.
For more information, visit regi.com/products-services/products/bioheat.
Related Posts
Join Our Email List For Updates!
Enter your email to receive important news and article updates.