All
Top Tech Trends
by Aaron Cargas, Cargas Systems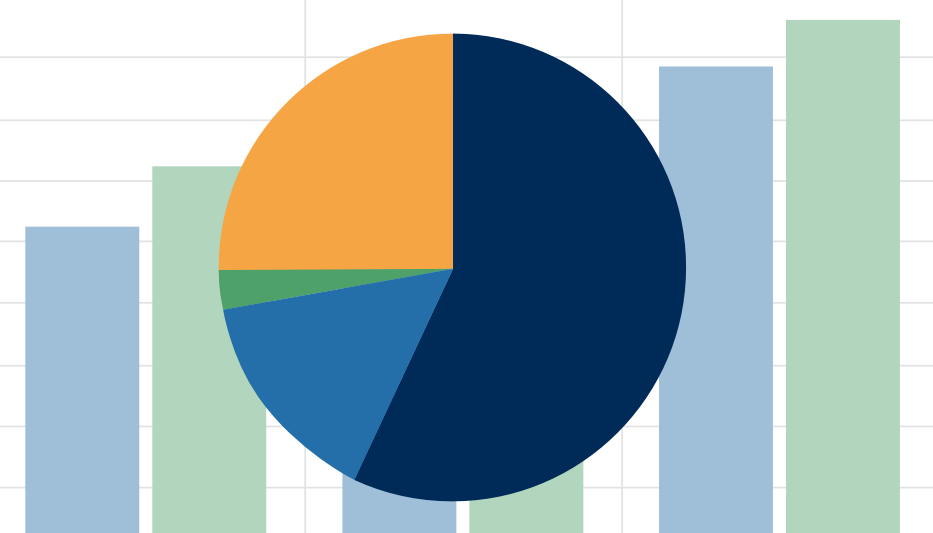 Survey reveals three key goals for fuel dealers
It's no secret that technology has changed the game for fuel delivery. But what exactly has changed, and how do those changes lead to increased revenue and happier customers?

With the publication of Cargas' third annual Top Technology Trends in Fuel Delivery Benchmarking Report in 2022, we can analyze data across three full years to better understand tech changes impacting fuel dealers.

The 2022 data comes from 151 fuel dealers representing businesses of all sizes from across the U.S. Their perspectives demonstrate three key goals shared throughout the industry: the elimination of runouts, the solidifying of customer relationships, and the prioritization of unlimited accessibility.

Reducing Runouts with Tank Monitors
Since 2020, customers have changed when, where, and how they connect with fuel companies. Today's fuel dealers have taken advantage of the Internet of Things (IoT) to adhere to customer comfort levels. By linking separate devices together in a personalized cloud, fuel dealers can view data such as tank levels and delivery routes with the click of a button.

In particular, tank monitors play an important role in how fuel dealers interact with customers. While tank monitors aren't new to the industry, the ability to remotely monitor meter readings or even bring them into a fuel delivery solution is valuable. Add in the fact that IoT technology has become more affordable, and it's clear why more than half of survey respondents increased their spending on and usage of tank monitors between 2021 and 2022.

Compared to 2021, more fuel dealers rely on tank monitors, using them to manage tanks with variable usage (81% of respondents) and tanks in remote locations (76%), improve delivery efficiency (76%), and reduce runouts (75%).

Gaining Happy, Loyal Customers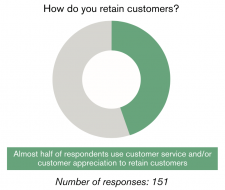 Fuel dealers want to wow customers by understanding their needs and delivering what they want, when they want it. Technology has made customer satisfaction easier to maintain, but it also creates stiff competition. While phones are used for customer communication by more than 60% of respondents, this percentage has declined over the years as fuel dealers transition toward automated methods such as email and social media.

In fact, the increasing desire for phenomenal customer service is connected to an increase in self-service tools. Influenced in part by the desire for contactless delivery methods, customers are eager to have some autonomy with their purchases. More than half of fuel dealers we surveyed offer some form of autopay or fuel delivery or service requests for customer convenience, with a majority of self-service tools available on company websites or through third-party portals.

It may seem like automation is contrary to building relationships with customers, but software actually makes it a whole lot easier. From customer relationship management (CRM) solutions that highlight each account's journey, to social media and email automation tools that ensure your messages reach the right audience at the right time, software has helped fuel delivery companies forge stronger relationships with their customers and community.
Achieving Unlimited Accessibility with the Cloud
IoT is made possible by the existence of the cloud. When you check your Outlook or Gmail or when you view fuel tank levels remotely, you're using one of the most powerful tools in a fuel delivery system's arsenal.

The cloud enables remote access to your data anytime, anywhere, and from any device with an internet connection. Even if you're across the country, you can boot up your laptop or phone and check your systems. Up-to-the-minute data provided by the cloud is essential for communications between the back office and drivers, as well as for long-term decision-making.

The majority of 2022 survey respondents agree that cloud servers are more secure than on-premise ones. And, over the past year, more fuel dealers have prioritized cloud or hybrid servers over in-house ones.

It's not just servers that fuel dealers connect to the cloud. Almost 80% of respondents to our latest survey use cloud-based and web-based applications for business processes. The same percentage also represents those who seek cloud-based platforms for future software purchases.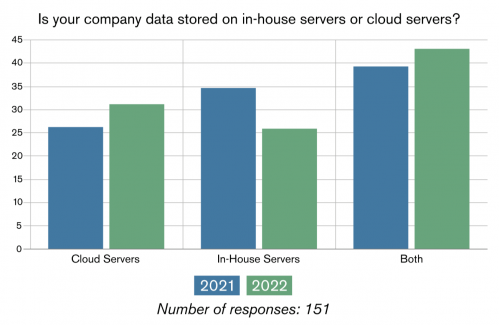 Looking Forward
In just three years, technology has drastically changed the fuel delivery landscape. So what's next for the energy industry?

In the future, we can expect automation to continue increasing in popularity, with more and more tools adopted to handle mundane and routine tasks. With more time to spare, fuel dealers can focus on adding value to each interaction and bolstering relationships with their customers.

Additionally, as more tools become widely available to fuel companies, we're sure to see increasingly diverse tech environments. By connecting a variety of solutions such as delivery systems, CRMs, and productivity suites, fuel dealers will be able to view data across platforms for improved service, forecasting, and more.

Finally, and perhaps most notably, we should anticipate more adjustments to delivery and service based on customer demand. The increasing use of automatic and online bill payment options and the growing number of tank monitors deployed signify the trend of automation as a form of customer service, and we don't expect that to go away anytime soon.

If you'd like to learn more about our findings, or to see how you compare to other fuel delivery companies, visit cargasenergy.com/tech-trends-2022.

Aaron Cargas is Vice President of Marketing & Product Development at Cargas Systems, a software company serving the fuel delivery industry. He can be reached at acargas@cargas.com.
Related Posts
Posted on October 17, 2022
Join Our Email List For Updates!
Enter your email to receive important news and article updates.