All
Three Steps to Better Fuel Sales
by Richard Rutigliano, PriMedia, Inc.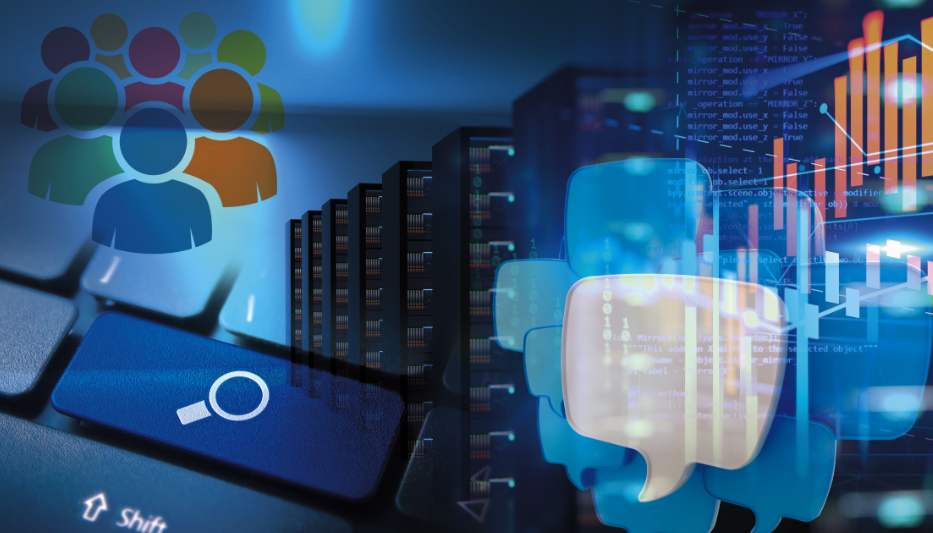 How to make your company easier to deal with than the utilities
No matter how diversified the average fuel marketer has become, in most cases fuel sales still form the bedrock of its overall revenue. The goal is always to increase fuel sales, but that's a lot easier said than done.

There are obstacles at every turn. First and foremost, as an industry we have pushed to make our equipment more and more efficient, so each customer needs fewer gallons. On top of that, customers are — again, often with our assistance — weatherizing and insulating their homes, installing energy efficient windows, and lowering their thermostats to save energy … and gallons. For decades, environmentalists promoted natural gas over liquid fuels, until they acknowledged the dangers of methane. Now, governments, activists and armchair experts are as enthusiastic about electric heat as they were about natural gas, with the same aim – to convert as many homes as possible away from liquid heating fuels.

And still, in this shrinking market, your goal is to increase gallons sold.

Since sales is a numbers game, we'll do this by the numbers: three steps to increase fuel sales:
1. Deepen your reach
2. Online everything
3. Automate, automate, automate

1. Deepen your reach
There's a limit to how many gallons you can deliver to existing customers. Therefore, to increase gallons sold, you need more customers. That was a lot easier a few decades ago when the majority of homes in our area were heated by liquid fuels. Today, fewer than 20 percent of homes in the Northeast use heating oil, according to recent U.S. Census American Community Survey data.

Step 1, then, is to deepen your reach within your service area … or even outside of your traditional service area. The most cost-effective way to reach more people is with digital marketing, and the most cost-effective way to reach more people in your service area who need liquid heating fuel is with search engine marketing.

To get your search campaign up and running, you'll need to create a variety of search ads, tell Google and Facebook who and where you want to target, provide a URL to your landing page, identify the search terms to trigger your ad, and set a timeframe, monthly budget and maximum bid. (Or, you could work with a Google Certified Partner Agency with proven expertise in Google Ads, and save yourself a lot of time.)

You, or your Google Certified Partner, should create a landing page specific to the campaign, which provides the visitor with additional information on your services. A poor landing page experience could lower your Google Quality Score and end up costing more to generate fewer views. Allow the customer to start the order process right from the page – not only will this make it easier to get the sale, but it also provides trackable activities to reduce your bounce rate and strengthen your score.

Speaking of website quality: your site should be device responsive, load quickly, be optimized for ease of navigation, and position your company as a trusted authority on your products and services. An outdated website sends up warning flags to potential visitors; if you aren't keeping up your site, they might assume you do not offer the technical expertise and convenience they are looking for.

2. Online everything
Do you bemoan the fact that "things just ain't like they use to be" or look at the digital marketplace as a land of opportunity? The personal touch from friendly representatives is still important, but the majority of your new customers will want to manage most of their transactions online.

The easier you make it for new (and current) customers to order fuel, the more fuel you'll be able to sell. If you force them to stop the online sales process to call you, they will stop the online sales process — to go elsewhere.

Your online sales platform should provide end-to-end online services:
Today's price
Service area check
Discounts and coupon codes
Delivery request
Payment processing
Order confirmation
Once you've gotten the order, let new customers create a password and store their information, so their next order can be completed even more quickly. Expand your digital services further to enable them to submit a credit application; enroll in automatic delivery, budget, price protection and service plans; opt in for text communications (more on that below); and more.

Your online services should not be limited to new customers – your current customers will appreciate the convenience of using your site to check their account balance, pay open invoices, request service, purchase filters or other accessories, or schedule a remote service call.

3. Automate, automate, automate
You've found new customers, attracted them to your website, processed their order and payment, and delivered their fuel. Now get them to come back for more!

The probability of selling to an existing customer is about five times higher than selling to a cold prospect. Now that you have turned the prospect into an existing customer, stay in touch to make the next sale, and the one after that.

During the online order process you collected the customer's email address and most likely secured permission to send text messages. These give you a direct line to communicate, and your online sales platform should be able to automate the process. Automated emails and text are all about providing exceptional service to the customer, and could include:
Anticipated delivery date/time
Service appointment confirmation
Service/delivery completed notification, with a "Rate our Service" prompt
Order reminder triggered by tank size, date, heating degree days or analytics
Budget plan enrollment offers
Automated delivery enrollment reminders
Tune-up scheduling
The customer won't see these emails and texts as intrusive; rather the messages will confirm they were correct in their choice of energy source and fuel provider. Simple, short text reply options make their response almost as automatic as your text – which translate to better customer relationships, less account turnover, and more fuel gallons sold!

Make no mistake: the utilities that want to convert your customers to electric heat pumps and natural gas definitely offer similar online and mobile conveniences. However, what they can't — and will never be able to — match you on are the personalized service and responsiveness that are hallmarks of our industry. Be a little more like your state's big utility provider in terms of technological capabilities and you will beat that utility on customer service and satisfaction every single time.

Richard Rutigliano is President of integrated marketing and communications firm PriMedia, Inc. He can be reached at 516-222-2041 or rrutigliano@primediany.com.
Related Posts
Posted on October 12, 2021
Posted on September 8, 2021
Posted on August 13, 2021
Posted on August 13, 2021
Join Our Email List For Updates!
Enter your email to receive important news and article updates.