All
Third Time's a Charm for Eastern Energy Expo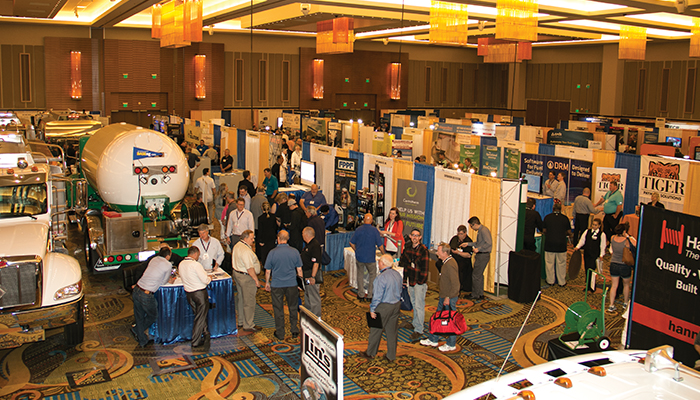 The Eastern Energy Expo — now in its third year as the joint trade show and convention of the Oil & Energy Service Professionals, Atlantic Region Energy Expo and Pennsylvania Petroleum Association — was held May 20-23 at the Foxwoods Resort Casino in Mashantucket, CT.
Nearly 3,800 attendees made the trip for this four-day event, which included a two-day trade show held May 22-23 at the resort's Fox Tower. And more than 260 exhibitors spread out across the tower's two-floor convention area, with numerous trucks and vendors in the first-floor Premier Ballroom, live fire demos in the outdoor exhibit space, and many others in the second-floor Celebrity Ballroom. A sign of growing interest — more than 50 of the vendors on hand were new exhibitors offering products and services for the home comfort industry.
The show featured more than 60 business programs in three different tracks (Technical, Business and Motor Fuels/C-Store), as well as the third annual Women in Energy Conference, held May 20-21 in conjunction with EEE. More than just a "conference within a conference," this event was well attended by an enthusiastic crowd of women and men, all of whom demonstrated strong interest and eagerness to participate (more on this event on page 24).
Also well attended was the EEE keynote address, given this year by Major Dan Rooney, USAF. The founder of the Folds of Honor and Patriot Golf Day, a three-time tour of duty F-16 fighter pilot, PGA golf professional, and the author of A Patriot's Calling: Living Life Between Fear and Faith, Major Rooney gave an impassioned speech that left
one audience member remarking afterward, "There's no way you could've listened to that man's story and not been inspired."
Additionally, EEE once again offered a variety of social events and networking opportunities, including Hospitality Night and the 65th Annual OESP Awards Banquet, as well as the Annual Dave Nelsen Scholarship Golf Tournament and Care to Ride events.
All attendees, as well as those who weren't able to make the trip this year, are encouraged to check out videos and pictures from the event, on the Eastern Energy Expo Facebook and LinkedIn pages.
The Eastern Energy Expo returns to Hershey Lodge and Convention Center, in Hershey, PA, May 19-22, 2019.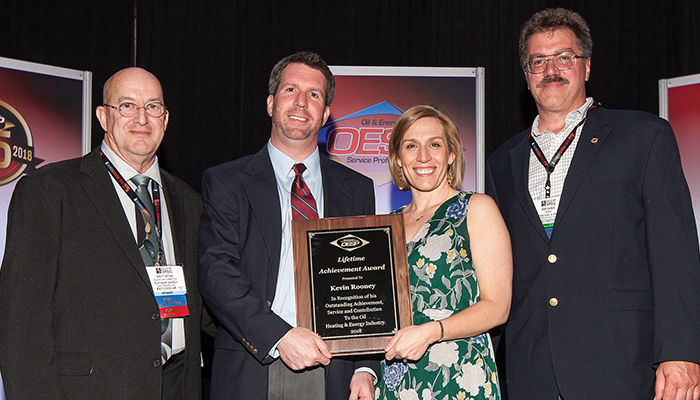 Brian Rooney accepted the Oil & Energy Service Professionals' Lifetime Achievement Award on behalf of his father, Kevin Rooney.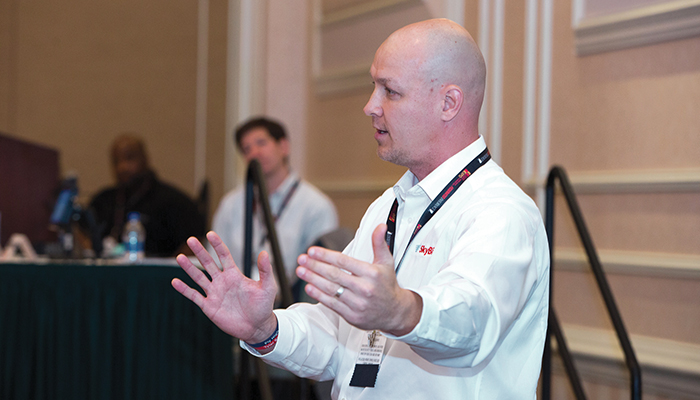 Daniel Warren, with "How Tank Monitors Could've Helped Last Winter"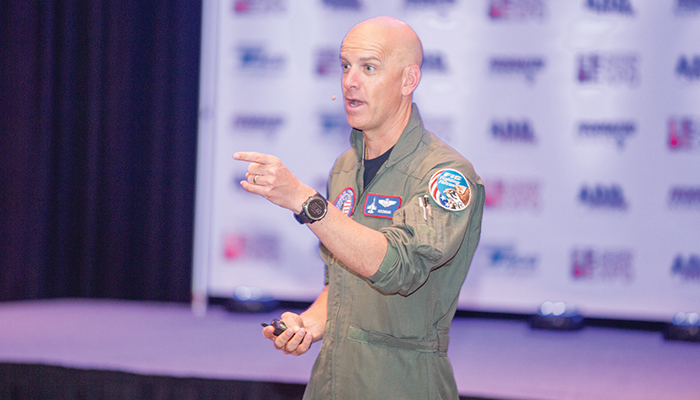 Major Dan Rooney, USAF delivered the keynote address at this year's Eastern Energy Expo.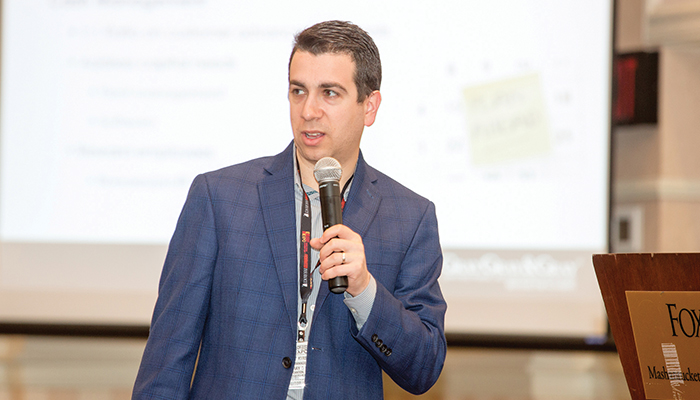 Martin Kirshner, of Gray, Gray & Gray, LLP, spoke about the impact of tax reform for small-business energy retailers.
Related Posts
Posted on February 16, 2023
Join Our Email List For Updates!
Enter your email to receive important news and article updates.