All
Thieves Continue to Target Propane Exchange Tanks
by Rich Morahan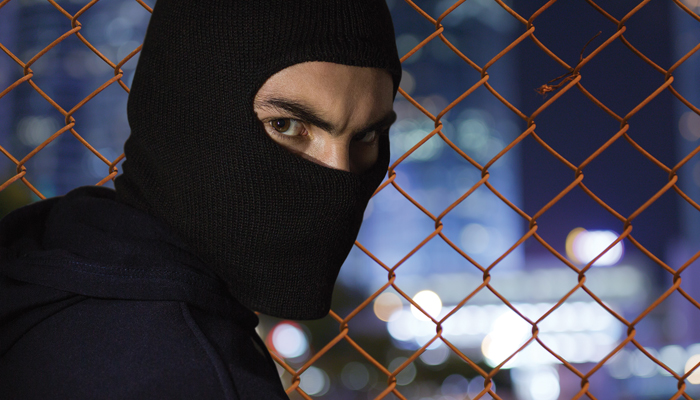 Propane Exchange tanks are valuable and can be dangerous. That's why retailers keep them in locked cages. But some recent news articles suggest that locks and cages are not always doing their jobs. Consider these headlines and stories…
"Caught on video: thieves steal propane tanks at Walker County gas station," March 12, 2019, Walker County, GA, WTVC: The incident happened early Sunday morning, and video showed the thieves using bolt cutters to break into the holding cage.
"Propane tank thefts reported at two Dayton stores," February 26, 2019, Dayton, Ohio, WHIO TV 7: Dayton police report that more than 20 propane tanks were stolen from two businesses. Propane cages were damaged. Video surveillance was only able to capture eight of the thefts. A new filled tank costs $50, according to the report.
"Workers Help Nab Suspected Propane Thief," Feb. 9, 2019, Scranton, PA, WNEP 16: Employees at a plant in Scranton noticed as many as 20 propane tanks had mysteriously disappeared. The thefts most likely occurred over some weeks, because when employees apprehended the thief, he had only two tanks in his trunk.
"Propane tanks stolen from two locations in Northeast Philadelphia," Dec. 8, 2018, Philadelphia, PA, WPVI: Police are trying to figure out why someone would steal 18 propane tanks as they search for the person responsible. Video shows the cage that locks the tanks was cut open with bolt cutters and 15 tanks were stolen. Police say the gas station manager is less concerned about lost revenue, and more worried about what someone might want to do with the tanks.
There are obvious patterns here — cages cut, "surveillance" with hazy video, and theft spread out over time. All the articles consider these incidents as theft for profit, costing the operators from hundreds to thousands of dollars, but in at least one case, the Philadelphia article adds a more ominous note: "The gas station manager here is less concerned about the lost revenue, and more worried about what someone may want with the tanks."
What might the thieves want with those tanks? Use them to cook or store meth? Or use them to create explosive devices? The use of stolen propane and anhydrous ammonia tanks for meth manufacture has a long history. According to the National Propane Gas Association (NPGA), meth processing damages the tanks, weakening them to the extent that they can explode.
According to a safety alert from the NPGA, "This deterioration will lead to cracking of the valve body or its components and can ultimately result in a violent, unexpected expulsion of the valve from the cylinder, causing personal injury or death."
Tanks are most often stolen for use in the meth industry or for simple black-market resale, but there have been more sinister possibilities, such as the situation in Missouri in 2015 when the bulk sale of hundreds of cell phones coincided with the theft of dozens of propane tanks. With those possibilities, it may be time to take the next step in exchange tank security, especially for cages in vulnerable locations.
If locks and cages are the targets, one easy solution would be to secure each tank with a set of reusable keyed alike locks. If you secure each tank and then lock your cage, you can be confident that even a Sawzall™ wiz won't get farther than the cage if he's looking to lift your tanks.
Locking 20 or so propane exchange tanks with a virtually vandal-proof lock may compare in price to a security cage, and locking up the tanks can bring additional benefits.
You can leave the cage door closed but unlocked during business hours, and just go to the cage with a customer, remove the lock and reuse it for your next refilled tank. When your locks and cage locks are keyed alike with a registered vandal-resistant key, you are doubly secure, with the convenience and security of a single company key.
And note that I said a keyed alike vandal-resistant key. There are two tank locking devices currently on the market. An older device uses a round tube for a "key." This device is not a lock, since the plug can be opened with a piece of copper tubing. You can go to YouTube for instructions. There is one lock on the market, similar to a vending machine lock, which is a seven-pin brass lock with a tubular key. Lock America of Corona, CA, with more than three decades in lock security, originally marketed its POLock to block the outlet valve of residential and commercial tanks to prevent tampering and unauthorized refills. The exchange tank lock works the same way. The dealer hand screws the brass fitting in, and snaps on a brass slip ring cap. The cap rotates, so the fitting can't be removed. Only the dealer's key can remove the cap for access to the fitting. The key code is unique to the company and registered for security and fast replacement (24 hours if the customer pays overnight charges).
And with Lock America's system, the operator gets a bonus. Lock America can key the cage door lock, either a disk lock or a hockey puck lock, to the same key code. You wind up with a double line of defense.
Propane exchange tanks are part of a multi-million dollar business, and tanks can cost more than $100 to replace. A security cage can protect the operator's investment, but based on the news items covered here and others, security cages are not theft-proof. It may be time to install a genuine POLock, a second line of defense, in addition to the lock on your exchange tank cages.
Rich Morahan writes frequently on security and marketing for the petroleum and propane marketing and self-storage industries. You can contact him at 617-240-0372, rmwriteg@gmail.com or www.rmorahan.com.
Related Posts
Posted on December 13, 2021
Posted on December 10, 2021
Posted on October 22, 2021
Posted on October 16, 2021
Join Our Email List For Updates!
Enter your email to receive important news and article updates.