All
Text Talk
by Richard Rutigliano, President, PriMedia, Inc.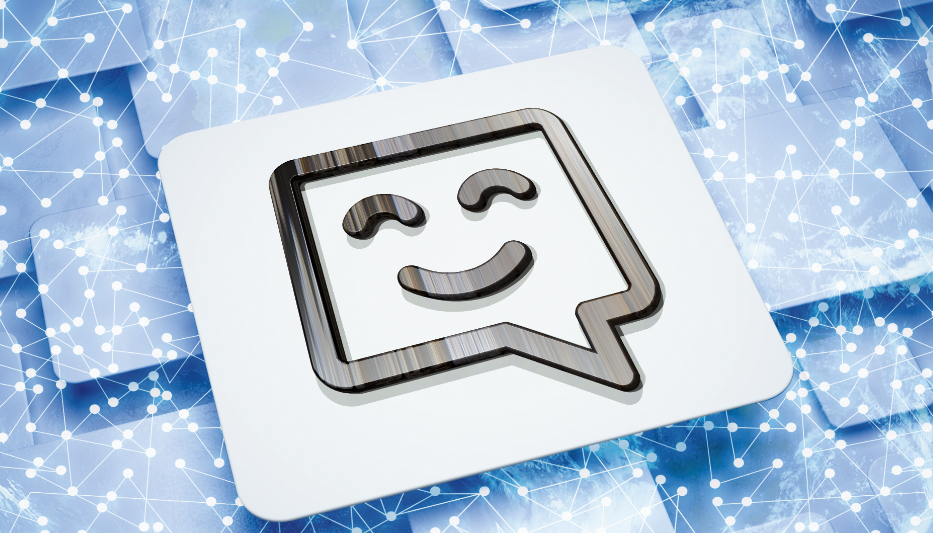 Making the most of the underused business builder
For many years, businesses — and especially fuel services businesses — have shied away from using text messaging to communicate with their customers. For some, there was the impression that texting was unprofessional, and for others the assumption that their customers "didn't text." It's time to take a new look at just who is texting and why. (Spoiler: your customers are texting and want to text your company!)

In fact, there are 275 million smartphone users in the U.S. and 97 percent of them text regularly. By now it should not be breaking news that people of all ages use text messaging frequently, including those from the "Greatest Generation." What may be new to you is that consumers prefer texts over emails or phone calls, and that 85 percent want to communicate with businesses in this manner.

While it is possible to send individual texts from your cell phone, using a messaging platform makes it possible to quickly and cost-effectively market to specific customer groups and capitalize on features like keyword responses, targeting and tracking. Once set up, your distribution costs are low, and the return on investment can be substantial.

Text Speak
Let's look at some terminology and acronyms, first, so we are all speaking and texting the same language. And, no, we are not going to be using emojis. But even without them, texting has a vocabulary all its own.

Texting is an umbrella term for messaging that is sent over the phone. This messaging can take the form of SMS or MMS, and soon – RCS.
SMS: Short Message Service texts have a maximum 160 characters; generally used for bulk outbound messages; only accept Mobile Keyword responses
MMS: Multimedia Message Service can include pictures, audio or video content, up to about 500 kb; for two-way conversations
RCS: RCS is a set of communications standards adopted by Verizon, AT&T, Sprint and T-Mobile for Android phones that make communications more like messaging apps; rolling out throughout 2020 and beyond

Mobile Keywords: The one-word responses provided for replying to SMS messages to activate the next step such as: "HEAT," "DELIVER," "PAY" or "JOIN," or "STOP" (to opt out).

Codes and Phone Numbers:
Short Code: A 5- or 6-digit phone number used to send blast text
messages; accepts Mobile Keyword responses only; requires additional set-up, licensing and higher distribution costs
Long Code: A 10-digit phone number for person-to-person conversations; lower set-up, licensing and monthly costs
Toll-Free Numbers: 10-digit toll-free number; works like short codes with mobile keywords and blast texts as well as person-to-person communications; higher throughput SMS message speeds than long codes

Opt-in Process: Consumers must enroll to receive texts – without an opt-in, your company is not allowed to send a text to anyone unless directly replying to an inbound message. This is a very important issue: you cannot import customers' cell numbers to a text system to market to them – they need to "take the first step" and enroll.
Single Opt-in: customer texts or enrolls online to receive messaging from your company
Double Opt-in: initial enrollment action by customer is followed by a text requiring a second consent to receive messages from your number
Confirmation Text: Required by the Cellular Telecommunications Industrial Association (CTIA) and Telephone Consumer Protection Act (TCPA). Your confirmation text must include

Company name
Opt-out information
Recurring message disclosure
Message and data rate notice
Help options
Other information

Everybody's Doing It!
Everybody sends text messages – and we mean everybody! Consumers 55 and older send or receive, on average, 16 texts a day. For millennials (between 25-44), it's between 52 and 75 texts per day depending on their age. For younger adults, that number rises to 128.

All in all, about 97 percent of smartphone owners text regularly. Most of these people use their phones more for messaging than telephone calls, and prefer to communicate that way. These consumers are not simply planning to meet friends for dinner (at a socially distanced, outdoor restaurant) or gossiping over the latest Kardashian scandal. Almost half of them have signed up to receive marketing texts from companies, and more than two-thirds have made a purchase after receiving a text.

Most importantly, the main reasons customers text with companies align with your business goals as a fuel retailer:
to reply to order confirmations, appointment reminders and delivery statuses
to give feedback, rate the company or respond to a survey
to receive coupons, promotions or information on a new product or service; or get customer support.

Similarly, the reasons most businesses text customers are:
Scheduling and appointment reminders
Customer service and support
Sales marketing
Billing and invoice collection

Sounds pretty productive, doesn't it?


Making Text Messaging Work for You
Our clients use TextPoint to provide valuable information to account holders. Text messaging works best when it's personalized and targeted. Integrating your text messaging system with your enterprise software opens up multiple possibilities for account-specific communications:
Appointment reminders
Follow-ups and surveys
"Order now" recommendations for will-call accounts
Incentives/discounts to encourage automatic delivery and service or budget plan enrollment

The intimacy and immediacy of text messaging makes tying your communications to the account very important. For example, customers with newly installed heating systems would be surprised and angry — and most likely opt out — if they were to get texts promoting equipment upgrades. This type of account disassociation supports their suspicion that they are "just a number" despite any claims you may make about "putting the customer first." Therefore, you need to be very careful before sending a blanket text message to your entire customer base.

That said, there are certain situations which warrant broad, company-wide communications. In general, these messages would relate to an issue that affects the majority, if not all, of your customers, such as:


COVID-19 safety protocol updates
Remote service calls (a new, safe option)
Extreme weather alerts and notifications
Company service issues during storms, road closures, emergencies, etc.
Potential phone or online system updates or service disruptions

There are virtually no downsides for energy retailers to implement an integrated text messaging system. Texting offers almost instantaneous communications with unmatched open rates. It is no longer a generational issue, and is, in many cases, your customers' preferred method of interaction. If you are ready to support your sales and services with text messaging, please contact PriMedia at 516-222-2041 for a free demo and consultation.

PriMedia has been developing custom B2C communications applications for the energy industry for more than 27 years. Learn more about our texting platform at gotextpoint.com and see all of our integrated services at goprimedia.com.
Related Posts
Posted on August 11, 2023
Join Our Email List For Updates!
Enter your email to receive important news and article updates.