All
Technology Helps Managers Understand Costs
by John MacKenna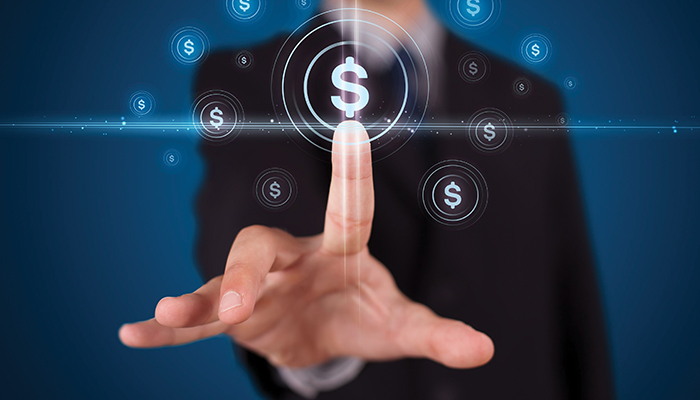 Business technology is evolving rapidly to create efficiencies and eliminate wasted motion, and energy marketers who seize opportunities will increasingly separate themselves from those who resist change. That is the view of Mark Nardone, President of Blue Cow Software, a Lynnfield, MA-based provider of specialized software for energy marketers.
Nardone and Oil & Energy recently held an in-depth discussion as part of the magazine's cover package on controlling costs in a full-service fuel delivery company.
Nardone said that automation and voice enablement are becoming commonplace and are changing the way people get things done at home and at work. Voice recognition technology such as Apple's Siri, Microsoft's Cortana and Amazon's Echo let people initiate actions by voice. Meanwhile, smartphone-based calendar applications interact with location sensing and mapping to prompt users when they need to leave for an appointment. "The idea of software is that it can now do all this stuff for us without us having to think about it," he said. "Technology is affecting everything, and that is where software is heading. It is the next level of thinking."
Energy software packages like Blue Cow Software's Ignite might not incorporate every advanced option yet, but they have already shifted the user's focus from post-event analysis to real-time forecasting and guidance, he said. Rather than figure out what happened last week or last month, marketers now have the tools to anticipate the weeks ahead and spot ways to improve customer service and increase margins.
Get Out in Front
Any of the strong software products available for fuel companies can help decision-makers see what is happening and respond quickly, according to Nardone. "A good software package allows you to track your key performance indicators and really see how you are doing in terms of operations and cost control. Software crunches the numbers and displays them in dashboards or reports that are tuned so you can see what you need to see to make accurate decisions."
A manager can look back and see what the company earned in a month and use variables to evaluate what they might have done differently. For example, they can change the rate they charge for labor and rerun the numbers to see what they would have earned with the higher charges. "Then you can adjust and make more money next month," he said.
Nardone likes the concept of software dashboards. "If you're driving your car down the road, the dashboard displays everything you need to know, and it's the same with energy software," he said. "Am I over the speed limit? Is the air low in one of my tires? All that stuff is in real time. It is not telling me that my tire was low last month. It is providing information you can react to now so you can take care of problems and be really productive."
Nardone believes that controlling costs effectively without strong software is a huge challenge. "Good software can be the difference between making money and not making money, especially in a tough year like last year," he said. "It gives you the information you need to make the right decisions."
At a recent user conference for clients, Nardone wrote on a board, "I want to k— you," and asked users to fill in the blanks. "If you wrote 'kiss' or 'kill,' those are two very different scenarios that demand different kinds of questions and decisions. We do this to show you might be making decisions based on what you think is happening, and you could be wrong. If you don't have the right information, you can make the wrong decisions. You need software that has the data and intelligence built into it. Then you can see, for example, that you're doing a lot of service contract work and that your price of $200 on a service contract might not be high enough. Maybe you'll read the data and see that your contract covers too many parts or your labor rate is too low. Good software will give you that kind of information and let you know if you are doing too much non-billable service work."
Forecasting and Cost Control
Software can also help owners and managers get delivery costs under control. The key data stream for deliveries is forecasting, according to Nardone. Route optimization is helpful, but it must be secondary to forecasting. An optimized route can produce a favorable number of deliveries per mile driven, but the real savings come from optimizing the drop size, according to Nardone. "If you deliver to my house 10 times in a year, and you really only needed to go seven times, you're losing money on what it cost you to make those extra three deliveries. If you can accurately predict when customers need a delivery, you're going to be more profitable than another company that doesn't do that." If a company can deliver the same number of gallons with fewer deliveries, they might be able to take a truck off the road or avoid purchasing a new one, according to Nardone. This leads to savings in vehicle costs, driver hours, insurance and more.
"Once you improve the forecasting so you are delivering only to tanks that need deliveries, then you optimize the routes, so the drivers go the fewest miles," he said. Companies need to know what the real cost of delivering fuel is in order to set pricing properly and make their margins. He recommends that companies set performance benchmarks for drivers and use software to track and monitor performance.
Another way that back-office software can help reduce costs is through interoperation with other technologies, such as tank monitors, outsourced billing, customer web portals and inventory control. Through interoperation, companies can reduce data entry, paperwork, ordering and other chores that otherwise increase the staff's work.
Some small companies will say they are not in Nardone's "target audience," but he sees it differently. Small operations have fewer opportunities to offset a bad season's performance in delivery or service.
"If anything, the need for strong technology is almost greater in a small company," he said.
Related Posts
Join Our Email List For Updates!
Enter your email to receive important news and article updates.