All
Technical Training, Meet Social Distancing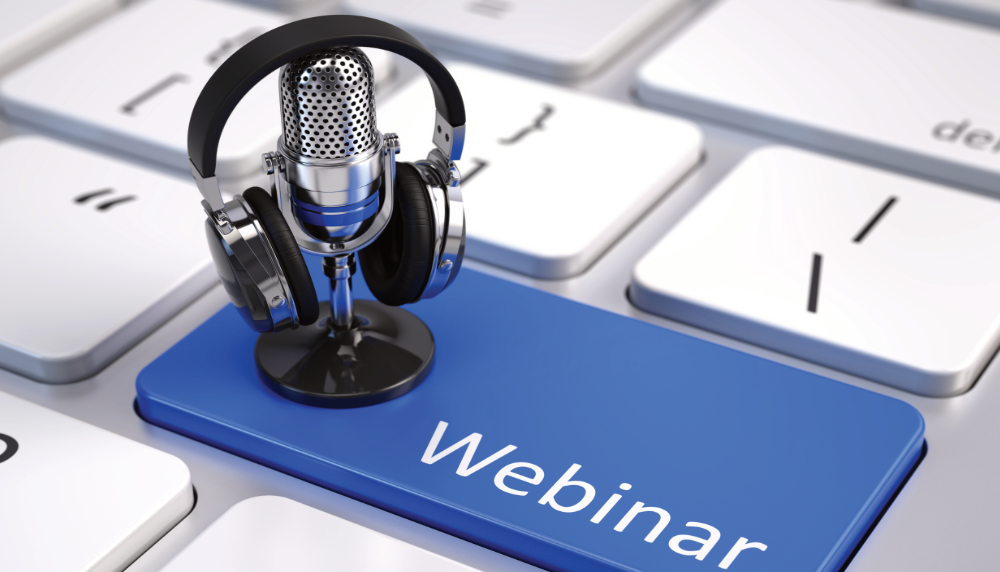 Free webinars bring together equipment manufacturers and service technicians
Between installing temporary heating units at testing sites and performing emergency repairs at customers' homes, there was plenty of work to be done this April. Winter's decision to finally show up just in time for spring certainly had a lot to do with it. Of course, the slow season was far from the biggest challenge service providers faced.

All of the companies Oil & Energy contacted last month assured us that they were following the recommended social distancing guidelines to avoid in-person interactions and minimize risk exposure. For basic troubleshooting and equipment restarts, some offered remote service using new platforms like PriMedia's MyTec (see story on page 12). In-home service calls were reserved only for no-heat and no-hot-water emergencies.

With spring on its way, however, many service managers faced another dilemma: if they couldn't enroll their junior techs in training programs, as they normally would around this time of the year, how would the younger employees get the knowledge they need to do their jobs proficiently and advance in their careers?

This posed a potential problem for business owners, too: with labor shortages already an issue for the HVAC industry, how can companies that are fortunate enough to be able to make payroll right now continue to keep their service techs busy and engaged when there's less work to be done and no training sessions to attend? Perhaps more urgently, can these business owners even afford to keep less trained and knowledgeable service techs on in the first place?

Recognizing the home comfort industry's growing demand for continuing education, several equipment manufacturers saw an opportunity to meet this need with free training webinars.


***

Internet-of-Things company Anova — makers of WESROC tank monitors and monitoring apps — offered a live webinar on several topics to help clients service critical accounts, with free training on: best tank-monitoring practices, setting up instant alerts on priority tanks, creating quick reports for priority tanks, and using the WESROC app to view quick reports.

In an April 16 article posted to the company website, Anova West Region Solutions Manager Nick Virchow noted how the coronavirus crisis was impacting fuel companies differently across the country, creating both opportunities and challenges.

"With the closing of offices and schools, households are using much more gas across the country," Virchow wrote. "Degree Day and K-Factor cannot adjust to these variables in their forecasting model, making it very difficult to be safe, efficient and profitable during these times." Oil & Energy will return to this still-developing story in our August issue.

***

To their credit, Taco Comfort Solutions had announced its new webinar series, "Taco Tuesdays," back in January – months before the coronavirus crisis hit American shores. The webinars take place every other Tuesday at 12 noon EST, with a new residential and commercial topic each month.

Originally a bi-weekly series, Taco Tuesdays instead ran every week through May. Taco also has four webinars scheduled for next month, including June 2: Residential Focus – Combustion Analysis; June 9: Commercial Focus – Manual Pressure Drop Calculations for Hydronic Systems; June 16: Residential Focus – Piping/Pumping Mod-Con Boilers; and June 23: Commercial Focus – Chiller Plant Concept Design.

Taco Tuesdays are free, one-hour webinars conducted by Taco Comfort Solutions Director of Training John Barba, Director of Engineered Products & Systems Training Rich Medairos, P.E., and Applications Engineer Brett Zerba. Each is recorded and archived for on-demand playback. For webinar registration and recordings, visit tacocomfort.com/tacotuesday.    

***

R.W. Beckett Corp. rolled out its free online training offerings in April and May. At press time, the company was offering four 30-minute webinars, each covering different modules: Combustion Basics; Beckett AF / AFG Burners – Head Selection, Settings, Igniters; Combustion Testing Factors; and Four-Step Burner Set-Up.

These topics may sound somewhat familiar to veteran service managers, as Beckett's online webinars have adopted the company's popular training courses for the social distancing era. The webinars last 30 minutes and are available live or on-demand. Each live webinar session is followed six days later by a corresponding live Q&A session. To complement the webinars, Beckett posted to its training webpage a series of videos on more specific topics, such as "Setting Electrodes and Head Depth on M Tube Burners." For webinar registration and training videos, visit resources.beckettcorp.com/beckett-training-online.

Perhaps knowing that a home-based learning and working environment can be rife with distractions, some companies opted for even shorter online training sessions. For example, U.S. Boiler Company, recently launched its U.S.B-U (U.S. Boiler University) training program with materials that are broken up into 10- to 15-minute modules. For deeper dives, U.S.B-U also offers 30-minute and one-hours live webinars as well as a blog containing technical tips. See it all at usboiler.net/u-s-boiler-university.html.

***

These are but a few of the many technical training options now available online. Additional resources can be found via various trade associations, namely the National Oilheat Research Alliance, which offers a wide range of training materials along with certification testing via learning.noraweb.org.

Meanwhile, some associations have branched out beyond technical training. NEFI Advanced Education, for example, has hosted webinars on topics ranging from the Federal Motor Carrier Safety Administration's Drug & Alcohol Clearinghouse to Coronavirus Financial Planning. The latter can be found at nefi.com/covid-videos.
Related Posts
Posted on August 11, 2023
Posted on August 11, 2023
Join Our Email List For Updates!
Enter your email to receive important news and article updates.