All
TCI: What's Under the Hood?
by Ed Burke, Dennis K. Burke Inc.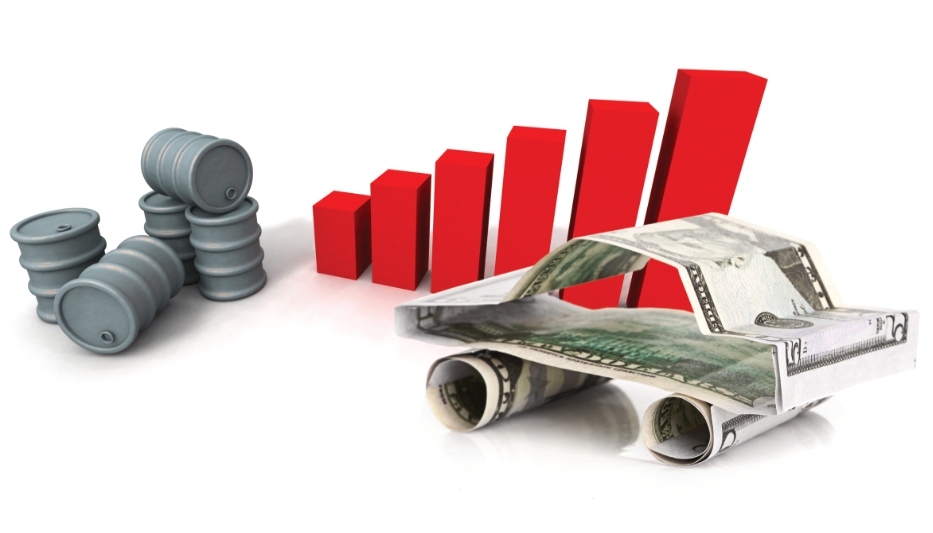 Leaders from a coalition of eastern states have been working on a regional program to reduce carbon pollution from cars and trucks.

Massachusetts Governor Charlie Baker strongly supports the program. By putting a price on carbon and limiting the total amount emitted, the program is expected to incentivize development of fuel-efficient technologies and incentivize people to use less fuel. It will also raise money to spur state investments in new technologies, such as electric buses.

The regional pact could add up to 17 cents to the price of a gallon of gas at the pump in Massachusetts and other participating states. But increases in fuel cost also generate a ripple effect throughout the economy. Even if you don't drive, virtually every product you use is delivered by truck.

The Transportation and Climate Initiative (TCI) is expected to become a major focus across the Northeast over the coming months, as TCI takes shape and states consider whether to commit to the program.

Most of the states involved in the program are also members of the Regional Greenhouse Gas Initiative (RGGI), which applies a very similar "cap-and-trade" system to emissions from power plants. The TCI program has the potential to reduce carbon emissions by three times the levels achieved through RGGI.


How It Works
TCI is a cap-and-trade system. A cap is set on the total amount of carbon dioxide that can be released from vehicles using transportation fuels. As the emissions cap is lowered, prices could possibly increase without any legislative approval.

Transportation fuel suppliers (the wholesalers that bring fuel into the state) must then buy carbon allowances for every ton of carbon dioxide their fuel will produce. The total number of allowances is limited, based on the cap.

An auction is held in which fuel suppliers can bid to buy carbon allowances. The price of those allowances depends on the market. Carbon allowances can also be traded. The coalition estimates that the program could generate up to $7 billion a year across the region in proceeds from these auctions to be reinvested in clean transit options.

States receive money from the sale of the allowances, and Massachusetts would receive about $500 million. The program requires states to invest that money into clean transportation options or projects that reduce carbon emissions from transportation.

How the money is spent will be up to the state's transportation, budget and environmental officials, who promise to seek public input.


Where the Money Goes
Massachusetts Governor Charlie Baker has proposed earmarking half the money for a state fund that invests in public transit improvements to make the system use less greenhouse gas-emitting fuels. This could include bus or commuter rail electrification, or expanding service to increase ridership and take more cars off the road. Beyond that, the state could invest in safe bike lane infrastructure to encourage walking and biking, rebates for electric vehicle purchases or increasing broadband access in Western Massachusetts so more people can work from home.

Until recently, 12 Northeast and Mid-Atlantic states, plus Washington, D.C., were involved in the discussions: Connecticut, Delaware, Maine, Maryland, Massachusetts, New Hampshire, New Jersey, New York, Pennsylvania, Rhode Island, Vermont and Virginia. Overall, the TCI states represent 72 million people and 52 million registered vehicles.

New Hampshire and Vermont have since withdrawn from those talks after learning that the proposals under consideration could add between 5 and 17 cents to the price of a gallon of gas.


The Pushback
New Hampshire Governor Chis Sununu rejected the proposal. "New Hampshire is already taking substantial steps to curb our carbon emissions, and this initiative would institute a new gas tax by up to 17 cents per gallon while only achieving minimal results," he said in a statement. "The people of New Hampshire will never support it."

Vermont Governor Phil Scott explained his decisions against signing the multi-state compact. "It's incentives, not penalties, which will help us transition more quickly," Scott said in his speech. He added that many Vermonters have to travel long distances to get to work out of necessity, not choice. "I simply cannot support proposals that will make things more expensive for them," the governor said.

Business groups are concerned that companies along Massachusetts' borders will be hurt if New Hampshire and Vermont do not sign on. Massachusetts customers may leave the state to purchase fuel and other goods.

Governor Baker said he would like to see as many states as possible join. "I think the key here is you want enough of a universe that you believe it will be meaningful and significant to the markets in which it operates," Baker said. Part of the appeal of a regional system is that, if the same price applies across the region, no one state will be put at a competitive disadvantage.


The Nitty-Gritty
The TCI draft provides three cost options for capping emissions from transportation fuels, with a final cap proposed after a public comment period ends on February 28, 2020.

The plan to reduce carbon emissions from vehicles by 25 percent would add an estimated 17 cents to the price of a gallon of gas at the pump starting in 2022. If states elected for a smaller reduction goal of 22.5 percent, the added cost per gallon, based on the group's modeling, would drop to 9 cents. The third option presented in the memo is for a 20 percent emission reduction by 2032 at a cost to drivers of 5 cents per gallon.

When would TCI be implemented? A Memorandum of Understanding (MOU), reflecting the finalized program, will be released this spring. After that, each of the states and the District of Columbia will have to decide individually whether to sign the final MOU and participate in the regional program, which could be operational by 2022.   

It's worth noting that in Massachusetts the governor does not require the legislature's approval to sign on to the program. Under the Global Warming Solutions Act passed in 2007, the governor has the authority to enter into a regional cap-and-trade agreement unilaterally.
Related Posts
Posted on September 14, 2023
Posted on August 11, 2023
Posted on August 11, 2023
Join Our Email List For Updates!
Enter your email to receive important news and article updates.