All
Taking Energy Efficiency Higher
by Ethan Rogers, Program Director, Industry, ACEEE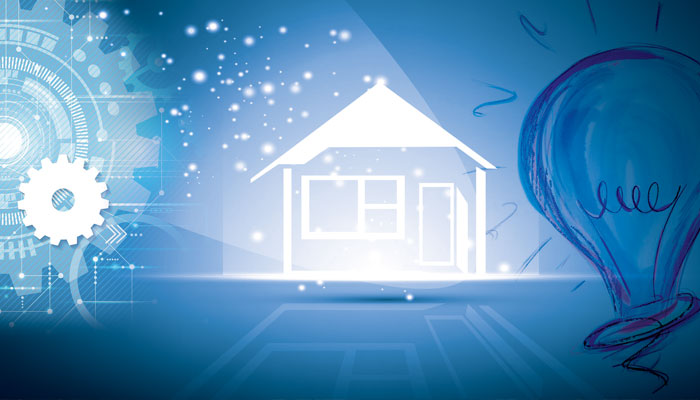 Trade organizations often develop performance test methods, metrics and labels to enable customers to differentiate higher-performing products. Energy efficiency incentive programs, such as those operated by electric utilities and trade associations, often look to these labels as an easy way to identify energy efficiency measures. They use well-known labels such as the U.S. Environmental Protection Agency (EPA) ENERGY STAR® and National Electric Manufacturers Association NEMA Premium® as qualifications for their prescriptive rebate programs.
A new set of labels will soon be entering the market for commercial and industrial motor-driven equipment such as pumps, fans and blowers, and air compressors. These labels are being developed through the collaborative efforts of Air Movement and Controls Association International (AMCA), American Council for an Energy-Efficient Economy (ACEEE), Compressed Air and Gas Institute (CAGI), Hydraulic Institute (HI), NEMA, Northwest Energy Efficiency Alliance (NEEA), and several electric utility energy efficiency programs.
XMP-lary Performance
High-performing labeled products will be featured in a new online tool designed to simplify and expand the scale of rebate programs. The Extended Motor Product (XMP) Marketplace, currently in development by NEEA, will be an online database and platform over which energy efficiency programs will encourage investments in high-efficiency commercial and industrial equipment. It will simplify the acquisition of high-efficiency products and thereby increase their market penetration.
The Marketplace platform will allow manufacturers to list the performance of their products, program administrators to post eligibility criteria and availability of incentives, and supply chain actors such as wholesalers and distributors to identify incentives that their commercial and industrial customers can leverage to invest in more energy efficient equipment and reduce energy costs.
The database supporting XMP will be built on a foundation of product performance testing, certification, and labeling, which provides end users confidence in the energy saving capacity of their new equipment. The four trade organizations also certify products in their own testing laboratories or certify the testing laboratories of their members. Many of the test standards are identical to those the U.S. Department of Energy (DOE) uses to set minimum energy performance standards (MEPS) for the same equipment.
DOE was required by the Energy Policy Act of 1992 and the Energy Policy and Conservation Act of 1975 (EPCA) to develop performance test methods and MEPS for commercial and industrial products. The department recently completed rulemaking on hydraulic pump test procedures and efficiency standards. The MEPS for pumps will take effect in 2020 at which point products not meeting the standard may no longer be sold in the U.S.
Similar DOE standards for fans and air compressors are pending. In late 2016 and early 2017, DOE issued its final test procedures for fans and air compressors. The DOE test procedures and the labeling schemes planned by the trade organizations for all three product categories are intended to make it easier for customers to determine which products are more energy efficient.
HI-Tech Pumps
Earlier this year, HI launched the first of these labeling schemes, a new energy rating system for clean water pumps. The HI Energy Rating Program provides its members a labeling process to follow that builds on the DOE test metric. The HI label converts the DOE test result value, the Pump Energy Index (PEI), which is a value less than 1.0, into a whole number, with higher values indicating better performance. The rating represents the percent energy savings over the bottom value of the range. The difference between the two energy ratings also yields the difference in percent energy savings of the two products. An example prototype label is shown at right.
HI has also launched an online database where manufacturers can list all of the product performance information, including energy ratings, of all the products they have certified. Members are currently uploading product information to the database where it is easily searchable by distributors and customers alike.
Market Transformation
The XMP Marketplace will enable manufacturers, their trade organizations, program administrators, and wholesalers to interact in a way that transforms the market for high-efficiency commercial and industrial motor-driven products.
Utilities will upload to their XMP-connected databases lists of all the measures that qualify for their programs. They will also post information that describes the geographic footprint of their utility service territory so that distributors and customers can identify relevant programs.
Trade associations will have their own linked databases. Manufacturers will provide detailed product performance data that has traceability to their certified testing laboratories. The trade organization's databases will be linked with the XMP platform.
In the supply chains of many motor-driven commercial and industrial products, the final customer of a product either purchases from a distributor or contracts with a third party that purchases from a distributor or wholesaler. Distributors and intermediaries will access the XMP website to see which products are eligible for incentives, which utilities are offering incentives, the details of those incentives, and if their customers are eligible for incentives. It is expected that during the sales process, a sales agent will promote the more efficient products that have incentives tied to them. Once a sale is made, the sales agent will submit proof of the sales transaction to the program administrator through the platform, and the rebate will be automatically released to their account.
At the same time, the sponsoring utilities will have their accounts updated with product and incentive information respective to transactions in their service territories. Trade associations will receive anonymized and aggregated quarterly reports summarizing all the transactions by manufacturer, region and general class of products. This will allow them to keep their members informed of the success of their respective performance labeling programs.
Program administrators will receive anonymized reports showing all the incentives paid by market, size, vendor and product type. This will aid administrators in their outreach to market actors to encourage them to promote more efficient equipment. Utilities will also be assured of energy savings via the certificates and labels issued by the trade associations.
Participating manufacturers will receive reports letting them know how frequently their various distributors took advantage of incentives.
NEEA and other regional players will see anonymized reports of which product categories are moving and which regions are having the best success in transforming the market. This will inform their market transformation efforts, giving them insights on how to create awareness and remove market barriers.
The combination of common performance test standards, individual trade organization performance rating processes and labels, and a national online marketplace will bring about a transformation of the commercial and industrial markets for high-efficiency motor-driven products. Each of the stakeholders, through their voluntary actions, will make it easier for customers to identify and purchase energy saving products.
The scale of this opportunity is so great that it is hard to overestimate. At a minimum, it has the potential to save thousands of organizations tens of millions of dollars in annual energy costs. If a majority of manufacturers participate in testing and labeling their products, and most of the nation's large utilities list their programs, the XMP Marketplace will reach its full potential and the savings could be in the billions.
Related Posts
Join Our Email List For Updates!
Enter your email to receive important news and article updates.