All
Surprise Announcement from OPEC+
by Jessica O'Connor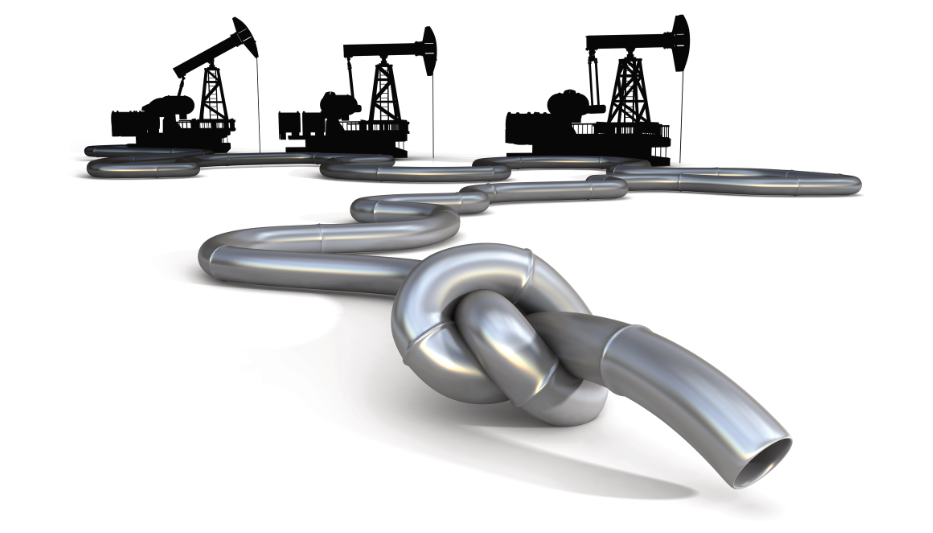 Last month, OPEC+ released a surprise announcement, that, beginning May 2023, they would drastically cut crude production for the year by over 1 million barrels per day.
Amid fears of recession from the recent bank crisis and tensions between the United States and Russia, this announcement seems to serve as protection for OPEC+ in an uncertain market. It is for these exact reasons that the White House advised against the cuts. Adrienne Watson, a U.S. National Security Council spokeswoman, told The New York Times, "We're focused on prices for American consumers, not barrels, and prices have come down significantly since last year." Last month began with prices around $75 per barrel, a $35/barrel decrease from the spike in April 2022 of over $110. With planned cuts, the price per barrel may reach as high as $100 or more.
Various analysts have noted the cuts were clearly a move to increase fuel prices despite U.S. or global concerns. Bob McNally, president of Rapidan Energy Group, told CNBC, that the group is "looking into the second half of the year and deciding they don't want to relive 2008," when oil prices crashed from $140 to $35 in six months. Others describe the cut as yet another indication of Saudi's growing independence from the U.S. Helima Croft, head of the global commodity strategy at RBC Capital Markets, has been on multiple media platforms, positioning this cut as "just one more indication that the Saudi leadership is moving its oil production decisions with a clear eye to their own economic self-interests."
"These cuts will increase prices for the American consumer," according to Sean Cota, President of the National Energy & Fuels Institute (NEFI). "Prices and supplies had just started to stabilize, after a year of uncertainty. The announced cuts by the Saudis and OPEC+ will have an immediate affect on gasoline rates in the short term, and with the war in Ukraine affecting Russian supplies to the world, we will continue to see volatility at a point in time when, historically, prices have dropped."
As China begins reopening from the pandemic, oil demand is expected to increase, and limits only exacerbate that demand. From a report from CNBC, Wood Mackenzie claims that "China could make up 40% of the world's demand recovery in 2023." The New York Times reports that Brazil, Canada, Guyana, Norway and the U.S. are all increasing their oil production in efforts to meet the growing demand and offset OPEC+'s gambit to increase prices.
There is debate on the relevance of OPEC+ in the near future, as the rise in electric vehicles, improved fuel efficiency and increasing U.S. oil production reduces demand. However, this isn't to say the U.S. can break ties with oil-producing countries. In 2021, the U.S. made up 18.5% of global crude oil production compared to about 40% from OPEC. The U.S. has become far less dependent on OPEC nations than in the past, with their share making up only about 13% of U.S. oil imports. From receiving 3,117 barrels of crude a day in 2017, U.S. imports from OPEC countries were down to 798 barrels a day in 2021.
The April 2023 Short Term Energy Outlook released by the EIA forecasts non-OPEC liquid fuels production to grow by 1.9 million barrels per day (bpd) in 2023 and by 1 million bpd in 2024 as OPEC output falls in 2023. Approximately half of the forecast gain by non-OPEC producers will come from the U.S., with domestic crude production rising 5.5 percent to 12.54 million bpd in 2023 and another 1.7 percent, or 12.75 million bpd in 2025. Even with this progress, this is nowhere near enough for the U.S. to be able to stand alone.
The U.S. continues to struggle with the ongoing economic hurdles of underlying inflation and volatile energy prices. This uncertainty is roiled further with OPEC+ production cuts; Russia, Saudi Arabia, and China becoming more closely aligned; and the impact of sanctions on Russian supplies and increasing oil demand in China remains unknown.
However, one thing is certain: these cuts will tighten the oil industry, and prices will rise for liquid fuel marketers and American consumers.
Related Posts
Posted on October 10, 2023
Posted on October 10, 2023
Posted on October 6, 2023
Posted on October 6, 2023
Join Our Email List For Updates!
Enter your email to receive important news and article updates.