All
Sundown
by Ed Burke and Kelly Burke, Dennis K. Burke Inc.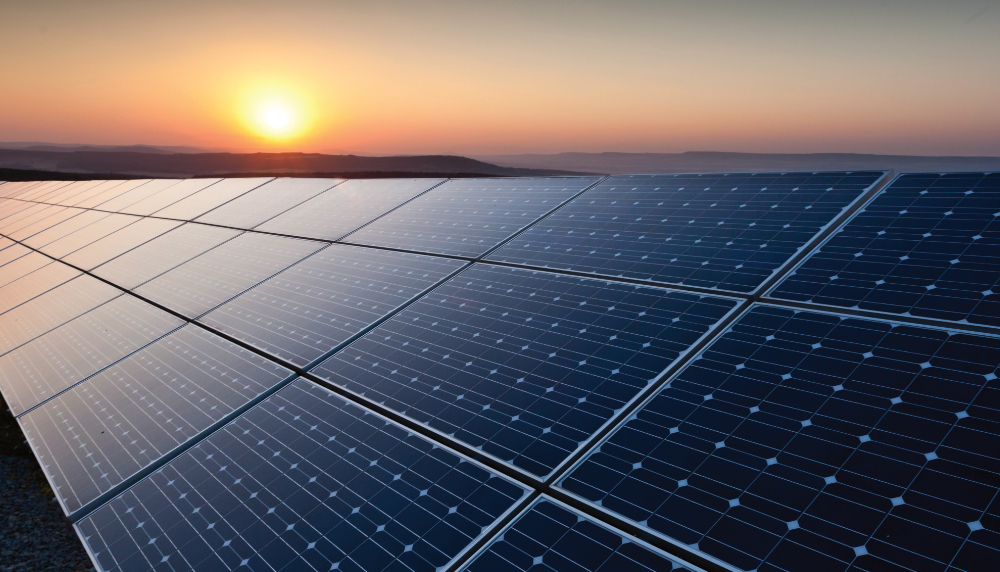 Solar industry hit hard by pandemic-related uncertainty
As in most industries, the last few months have been life changing for the solar industry. Last year, solar installations slowed and jobs started disappearing in Massachusetts. Today, regulators and developers are trying to overcome regulatory barriers and some local opposition to land development.

Now, faced with the prospect of losing billions of dollars in potential ratepayer savings as well as thousands of jobs, developers and regulators are working to shorten interconnection delays and avoid sparking any further local opposition.

In 2018, Massachusetts launched its Solar Massachusetts Renewable Target (SMART) Program — with incentives intended to spur an additional 1.6 gigawatts (GW) of solar by 2020. Developers greeted the launch of the program with a rush of 2,500 applications in its first week. After 10 months, that number grew to more than 11,000. The state quickly exceeded that goal and currently has 2.5 GW of solar installed, with almost 1 GW in the interconnection queue.

The state ranks as a national leader for residential and community solar and has installed more than 2.5 GW to date, but recent policy changes and interconnection issues have slowed new projects. Rural opposition led to tension among developers, municipalities and land conservationists. Some towns even considered implementing temporary bans on solar development.

Last year, solar installations dropped 50 percent and the sector's workforce was reduced by 30 percent in Massachusetts, according to advocacy group Vote Solar.

SMART Move
To push Massachusetts back toward growth, industry advocates suggested an increase to the SMART program. In April, the Massachusetts Department of Energy Resources unveiled "emergency revisions" that double the capacity of the state's incentive program designed to spur small-scale and medium-scale solar projects.

In the emergency revisions, the state's SMART program will grow from 1.6 GW to 3.2 GW. The expansion comes at what is a critical point for many clean-
energy companies due to the coronavirus lockdown. Long sought by the solar industry, the change offers some relief from pandemic-driven uncertainty.

"The increase of the SMART program will help get shovel-ready solar projects that have been stalled back on track, but other elements of the program still fall short," said Stephan Roundtree, Jr., Northeast director for Vote Solar, in a statement.

Massachusetts administers the SMART program in 200-megawatt "blocks," with incentives that step down as they're filled. In addition to doubling the program and setting aside capacity for low-income communities, the state's emergency changes include a carve-out in each block for projects between 25 kilowatts and 500 kilowatts. Community solar projects and shared solar projects serving low-income customers will receive incentives to help guarantee a project's completion. Projects larger than 500 kilowatts must also include energy storage. Incentive compensation will decrease 2 percent each block for behind-the-meter systems and 4 percent each block for front-of-the-meter systems.

Massachusetts has been working to encourage projects located on brownfields or landfills. The state added additional incentives for projects that include "pollinator habitat" and made it easier to co-locate projects with certain types of farmland. The state also increased the amount of incentives subtracted for projects on undeveloped land, called greenfields.

Saving Jobs
With the economy uncertain, the renewable energy industry is losing projects and jobs at a faster rate than the overall economy. By the end of April, more than half a million U.S. clean energy workers found themselves out of work. The concern is that the U.S. could lose a large segment of what was one of the fastest growing sectors of its economy.

More than half of total solar jobs in 2019 were in the residential sector. COVID-19 is hitting this solar market segment the hardest because of shelter-in-place orders, social distancing, local permitting delays, and the significant financial uncertainties many families currently face. It's also having a bigger impact on smaller local solar companies, which are having a tougher time weathering the financial storm.

Solar workers are more than a few guys up on the roof. They include installers, electricians, salespeople, project developers, financiers, and workers that manufacture solar panels and other components.

The Solar Energy Industries Association (SEIA) has projected the U.S. solar industry could employ nearly 38 percent fewer workers than predicted in its pre-COVID-19 forecast. In 2019, the U.S. had 249,983 solar jobs. As 2020 began, there were 302,000 solar jobs. It's been projected that U.S. solar jobs will drop to 188,000 by the end of June. This would negate five years of solar industry job growth.

SEIA is also projecting that solar power construction in the second quarter of 2020 will be 1,725 megawatts less than expected, representing a 35 percent drop from its pre-COVID forecast. These solar deployment losses are equivalent to the U.S. losing the capability to power 288,000 homes and represent $3.2 billion in lost economic investment.

Some states are being hit much harder than others, but there are solar job losses all across the country. States in the Northeast that are experiencing the greatest number of solar job losses include New York (9,053), New Jersey (5,726), Massachusetts (4,284) and Pennsylvania (3,222). New York, New Jersey, New Hampshire, Pennsylvania, and Connecticut are projected to lose 60-75 percent of their solar jobs through the end of June. Massachusetts and Vermont are both expected to lose between 40-59 percent.

Solar is not the only renewable energy source experiencing job losses. The American Wind Energy Association (AWEA) estimates that COVID-19 has put 25 GW of U.S. wind projects at risk, representing 35,000 jobs, $35 billion in investment and $8 billion in tax revenues.
Related Posts
Posted on October 12, 2021
Posted on October 12, 2021
Posted on September 8, 2021
Posted on August 13, 2021
Join Our Email List For Updates!
Enter your email to receive important news and article updates.