All
Study on 'Hydrogen Blending Impacts' Reveals Potential Obstacles
by Ed Burke and Kelly Burke, Dennis K. Burke Inc.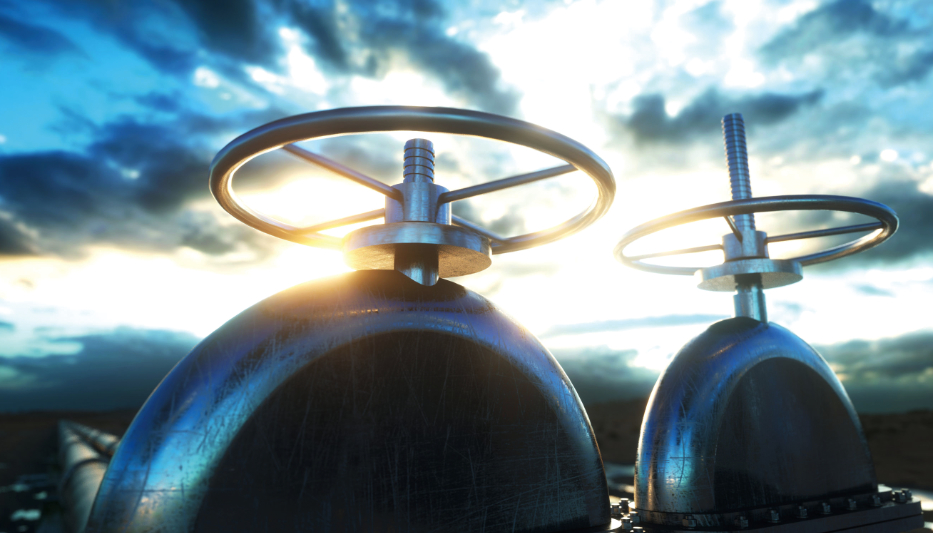 Blends above 5% may require modifications to cooking and heating equipment
The use of existing natural gas infrastructure to transport hydrogen is being actively pursued to achieve decarbonization goals. The U.S. now has almost 30 hydrogen blending projects underway. Back in April, National Grid announced plans for a demonstration project.
In July, the California Public Utilities Commission (CPUC) issued a report on the impacts of blending hydrogen into the existing natural gas system. The study, conducted by the University of California Riverside, represents a critical step in considering renewable hydrogen as a component in the state's decarbonization strategy.
The "Hydrogen Blending Impacts" study was commissioned by the CPUC as part of California's Renewable Gas Rulemaking.
The study  assesses the operational and safety concerns associated with injecting hydrogen into the existing natural gas pipeline system at various percentages to  help California establish the standards and interconnection protocols for possible injections.
The Study's Findings
Hydrogen blends of up to 5% in the natural gas stream are generally safe. However, blending more hydrogen in gas pipelines overall results in a greater chance of pipeline leaks and the embrittlement of steel pipelines. 
Hydrogen blends above 5% could require modifications of appliances such as stoves and water heaters to avoid leaks and equipment malfunction. 
Hydrogen blends of more than 20% present a higher likelihood of permeating plastic pipes, which can increase the risk of gas ignition outside the pipeline. 
Due to the lower energy content of hydrogen gas, more hydrogen-blended natural gas will be needed to deliver the same amount of energy to consumers compared to pure natural gas.
The study concludes that additional examination is needed into blending hydrogen into the gas system to ensure its safety. The study finds that it is critical to conduct real-world demonstrations of hydrogen under safe and controlled conditions to build on the study's findings and determine the appropriate blend percentage suitable to mitigate operational risks such as ignition.

"This study provides additional insight into the possibilities and limits of California's pipeline infrastructure as we explore options for supplying zero-carbon energy to hard to decarbonize applications," said Commissioner Clifford Rechtschaffen, who is assigned to the Renewable Gas Rulemaking. "I look forward to party comments on hydrogen-methane blending and its role in decarbonization strategies."
In September, Southern California Gas, San Diego Gas & Electric (SDG&E) and Southwest Gas jointly filed an application with the CPUC to implement hydrogen blending demonstration projects.
The utilities said in their application that they intend to use a phased approach to blending hydrogen into utility distribution infrastructure at levels of 5% and up. Experiences from the projects will be used in potential future studies of blending hydrogen into transmission infrastructure.
The demonstration projects will help to "examine the current policy and technical status of hydrogen as an energy source," according to the utilities. The filing seeks permission to set up balancing accounts for each utility to record the costs related to these projects, which will focus on blending hydrogen into isolated polyethylene plastic, as well as steel and plastic pipeline distribution systems.
The utilities say that current knowledge and testing limitations have prevented them from proposing a system-wide hydrogen injection standard that would allow for higher amounts of hydrogen without affecting safety and reliability. It concluded that the state will need to further study hydrogen blending to ensure that it can be done safely.
Demonstration Projects
At the University of California San Diego campus, SDG&E hopes to explore the feasibility of using hydrogen blended gas in common building equipment such as boilers and water heaters. SDG&E recently submitted a proposal for the project with the CPUC.
If approved, the project would study the feasibility of injecting hydrogen blends up to 20% into natural gas pipe made from plastic, a common material used in gas infrastructure. An isolated section of a gas line serving a UC San Diego apartment complex would use hydrogen blended gas for common building equipment such as boilers and water heaters. Hydrogen used in this study would be produced onsite via a dedicated, grid-connected electrolyzer. The site would be fully restored to its original condition upon conclusion of the project. The results of the study would help inform the development of a renewable hydrogen blending standard for California. The project would also fulfill a key recommendation in the "Hydrogen Blending Impacts" study calling on utilities to conduct "real world demonstration of hydrogen blending" to fill knowledge gaps that cannot be addressed through modeling or lab experiments.
SDG&E and UC San Diego will work closely together during all the phases of the project. Construction would start in Q2 2024 with blending occurring in late 2024 through early 2026.
It's worth noting that governments in Asia and Europe have also launched ambitious hydrogen initiatives.
Ed and Kelly Burke are respectively Chairman of the Board and Senior Marketing Manager at fuel distributor Dennis K. Burke Inc. They can be reached at 617-884-7800 or ed.burke@burkeoil.com and kelly.burke@burkeoil.com.
Related Posts
Posted on September 14, 2023
Posted on August 11, 2023
Posted on August 11, 2023
Join Our Email List For Updates!
Enter your email to receive important news and article updates.