All
Solar and Wind Growth Soars in 2022
by Ed Burke and Kelly Burke, Dennis K. Burke Inc.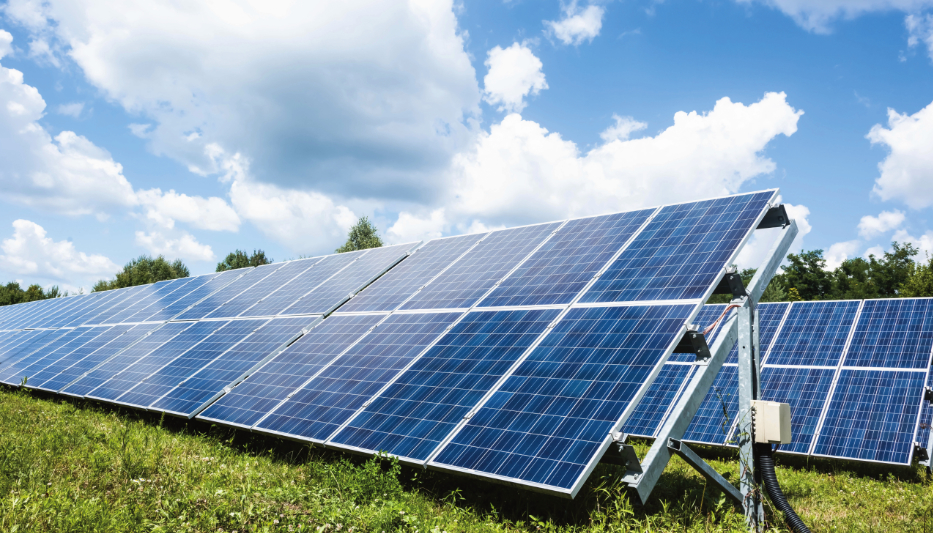 Power generation lies in state size and population
A new report from independent research organization Climate Central shows how the national capacity to generate solar and wind power production shot up in 2022. Compared to 2021, national wind and solar capacity grew by 16 percent. That's enough electricity to power 64 million average American households.
The U.S. generated about 683,130 gigawatt-hours (GWh) of electricity from solar and wind combined in 2022. At the average retail price of 12 cents per kilowatt-hour in 2022, this equates to $82 billion of revenue generation. Solar power produced around 183,284 GWh ($22 billion), and wind power produced around 499,846 GWh ($60 billion).
The report comes as the Biden administration starts to make billions of dollars available for renewable energy projects. The administration has committed to decarbonizing the grid completely by 2030, and getting the US to net zero emissions by 2050.
April was the highest-producing month nationally, from solar and wind combined. Solar generation peaks in the summer when days are longer. In 2022, May, June and July produced the most solar electricity across the country. Wind energy generation is highest during the spring and fall. In 2022, the most wind energy was produced across the U.S. in March and April.
The report shows Texas, Iowa and Oklahoma led the nation in wind power production, while California, Texas and Florida were the largest producers of solar power.
Many factors are shaping where states rank on renewable energy. Bigger states are less populated and include more rural areas, making it easier to build large projects.
"Sunnier states like California and Texas are well-suited for solar panels, and some states simply have a lot of land," said Jennifer Brady, a senior data analyst at Climate Central. "It's not surprising that you're going to want to put up windmills in Oklahoma or Texas."
Of course, the policy landscape in each state also plays a major role.
Texas has been proactive in building out transmission lines to bring wind power to businesses and homes, which means future wind farms can easily connect to this grid.
In 2018, California mandated that most new single-family and multi-family homes up to three stories must include rooftop solar panels starting in 2020.
In 2005, Iowa enacted the highest state tax credit rate for energy generated from wind, at $0.015 per kilowatt-hour (kWh).
More than a decade ago, Massachusetts increased incentives to boost access to solar power and net metering, which credits owners of solar panels for the electricity they add to the grid.
In other parts of the country, state and federal incentives were a major driver for the year-over-year growth in renewable energy generation.
Though  wind and solar power generation  soared in the last year, New England states really didn't fare as well.
It's not easy for a small, densely populated state like Massachusetts to compete with large ones such as Texas that have much more available land away from population centers. With that said, Massachusetts ranks 10th in solar production. And the Climate Central study only looked at the amount of renewable energy each state produced, not the percentage of energy each state derives from clean sources.

Holding Things Up
Experts agree that the biggest step to increase wind and solar capacity is building more transmission lines. Wind turbines and solar farms are generally built in rural areas far from where the highest electricity needs are, and require transmission lines in order to supply municipalities with power.
As of 2021, there were more than 8,100 projects across the US seeking approval to connect to the grid that already operates at capacity.
While the Inflation Reduction Act includes $2 billion for transmission facility financing, the backlog of wind and solar projects is delaying the switch to renewables.
Some states and local municipalities are implementing microgrids to protect against regional grid outages that have
occurred with increasing frequency due to weather disasters and aging infrastructure.
"They're smaller than the grid and therefore more agile," said Jennifer Brady. "A town may create a microgrid that's more used for backup and be switched on if they need emergency power. But that may be a quicker way to get some of these renewables online."

Offshore Wind
Currently, there are only two offshore wind projects operating in the United States. Several more (including in the waters of New England) are in permitting or under construction. A 2021 report from Boston-based environmental nonprofit Environment America, suggests the state could generate more than 20 times more than its current electricity consumption with offshore wind.
"The expansion of offshore wind could help smaller, coastal states such as Massachusetts build out wind power production," Brady added.

Looking Ahead
In a February analysis of federal data, Yale Climate Connections (which considered not only wind and solar, but also hydropower) found that 16 states now generate at least half their electricity from renewable sources. South Dakota has the largest share of renewable energy at 83 percent, largely as a result of impressive adoption of wind energy.
A report released in January 2023 by the Federal Energy Regulatory Commission indicates that as much as 202 GW of solar and 68 GW of wind installations (utility-scale) could be added through November 2025.
Ed and Kelly Burke are respectively Chairman of the Board and Senior Marketing Manager at fuel distributor Dennis K. Burke Inc. They can be reached at 617-884-7800 or ed.burke@burkeoil.com and kelly.burke@burkeoil.com.
Related Posts
Join Our Email List For Updates!
Enter your email to receive important news and article updates.