All
Software for Energy Marketers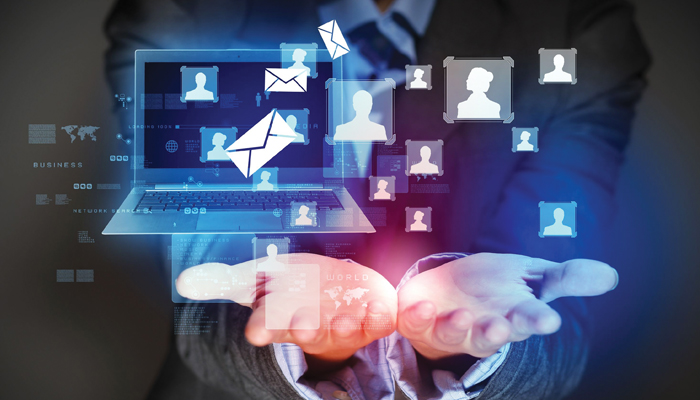 Energy marketers and home comfort providers run complex operations and juggle reams of information about customers, pricing, delivery, service, fuel prices and more. A wide variety of software companies have developed specialized software for energy marketers, and Oil & Energy has asked many of them to provide descriptions for our 2016 software edition.
The following descriptions were provided by the companies themselves. We extend our thanks to all the companies that are participating in our coverage, which continues next month with more discussion of the benefits that energy marketers can derive from software.
ADD SYSTEMS
6 Laurel Dr.
Flanders, NJ 07836
Phone: 800-922-0972
Website: www.addsys.com
Contact: John Coyle, Sales Manager
E-mail: coylej@addsys.com
Since 1973, Advanced Digital Data, Inc. (ADD Systems) has been providing software solutions for the petroleum, propane, wholesale petroleum, lubricants, HVAC and convenience store industries. Our extensive knowledge of your industry, gained over many years, has helped us design the best, most versatile in-depth software available. Because we understand your business and recognize the individual needs of each company, we can offer hardware and software solutions so flexible that, once installed, you'll think we tailored the whole package, specifically for your company. Our broad and diverse client base has responded to our professional support and service-oriented organization with exceptional customer loyalty. Nowhere in the industry is such a comprehensive support program offered. From beginning to end – consultative selling, onsite hours-based training, "immediate access" customer support, enrichment seminars and software upgrades – ADD Systems is a leader in high quality, effective training and support. That's because our real product is more than computer software and hardware; our real product is a computer solution to the problem of how to run your business, efficiently and profitably.
ADD Systems runs on the most scalable and reliable database in the world, SAP Adaptive Server Enterprise and SQL database. You can operate our software on any Intel®-based server, or choose from popular hardware suppliers like HP® and IBM®. Or choose to run our products with our cloud-based solutions.
Our software is never stagnant. Through customer-based research, customer feedback, new customers and general industry exposure, we set our research and development priorities. New features and enhancements are released regularly. All releases are subjected to extensive quality control testing using an automated test manager system, and by pre-site beta testing.
ADD Energy E3® back-office system is equipped with Accounts Receivable, Service Management, Delivery Management, Inventory and Credit and Collections. Each new release includes innovative ways of running a petroleum or propane business more efficiently and profitably. ADD Energy E3 provides push technology, an optional integrated Credit Card validation module, a tighter integration of Microsoft's Dynamics GP® and an elegant customer locate and display module that provides a 360 degree view of your customer.
ADD eStore® is a consolidated state of the art enterprise solution built for the fast changing needs of the convenience store market. ADD eStore coupled with our E-Commerce and Credit Card Reconciliation modules have been helping petroleum marketers and convenience store managers streamline their operations for more profitability and efficiency. ADD eStore exemplifies a modern C-Store application – one that is focused on tighter management of merchandise and fuel as well as efficient data access and movement. ADD eStore can help improve your productivity, increase your sales revenue, and improve your margins through enhanced automation and reporting.
RAVEN® – A PC small enough to fit in your hand yet powerful enough to process every phase of a fuel delivery. The entire delivery process can be processed with our touch-sensitive, point-of-sale mobile computer system. Wireless vehicle tracking and wholesale versions are available.
Pegasus® is software that records a service technician's handling of repair jobs. Field technicians can be linked into service dispatch through a mobile wireless computer, ensuring quicker and better-informed on-site service. All details, such as work performed, parts used, even time spent traveling to and from a job, can be recorded by Pegasus software. Pegasus can also extend a flat rate point of sale invoice or print a job ticket to be left with customer.
Atlas Advanced BI® Suite – What if your Business Intelligence (BI) software was of one mind with your production software? Suppose it was created by the same designers and developers, supported by the same trusted organization, and constantly kept pace with your dynamic business? For ADD System customers that product is Atlas Reporting® BI. This isn't an interface. It doesn't rely on third-party developers to try to make sense out of your data and how you use it. Quite the contrary, Atlas BI has the same DNA as ADD eStore and ADD Energy E3, with a data warehouse that literally grew out of those products, designed from its inception to make the most out of that data.
Automated Wireless Environments
125 Route 181
Lake Hopatcong, NJ 07849
Phone: 203-525-8430
Website: www.automatedwireless.com
Contact: David Shiffer
E-mail: daves@automatedwireless.com
Automated Wireless Environments, Inc. (AWE), founded under the corporate name ICC in 1974, delivers industry-specific, enterprise-wide petroleum management software solutions to the energy industry. The name changed in the early 1990s to AWE. In 1999 AWE expanded its operation into Canada.
AWE offers Enterprise-wide Management Software along with AWE's "state of the art" suite of "Wireless" POS software products, creating a true "automated" and "wireless" POS environment with real time connectivity from your "back office" to your service, delivery, fleet-refueling and transport fleets.
Our suite of software products collects critical data from across the entire organization into our powerful software. Our applications offer superior usability and empower your employees with the tools they need to manage your enterprise.
Since 1974, AWE has maintained focus on consistently creating software and technology solutions that increase operational efficiency, enhance productivity and most importantly, help to increase revenues and cut down operational costs.
Blue Cow Software, Inc.
50 Salem St., Building B
Lynnfield, MA. 01940
Phone: 888-499-2583
Website:www.bluecowsoftware.com
Contact: Todd Kipperman
E-mail: tkipperman@bluecowsoftware.com
Founded in 2004, Blue Cow Software specializes in a suite of software solutions designed for the fuel oil and propane industries. Their flagship product, Ignite, allows you to optimize your daily processes and improve the efficiency of your business. They also have several complementary software packages to help you completely automate your entire business. Their Ignite Mobile software automates your service technician, fuel drivers and salespeople. Their Ignite Web product allows your customers to log into your website to view their account, order fuel, order service or make payments. Their Imaging software helps you move to a paperless office by automatically attaching scanned documents to the customer's account. And their Analytics product takes reporting to the next level. Overall their focus is their customers and providing them with the best products and services in the market.
Blue Cow Software takes pride in the unparalleled level of support they provide their customers. They employ a team of highly skilled customer support professionals who understand your business and are ready and eager to give you the highest quality customer service. Several of their employees have experience either working in or running a fuel business for years. This, on top of having an owner who grew up in the family's fuel business, gives their support team a unique understanding of your needs. Blue Cow Software's support continues long after your initial purchase by including the following in your maintenance plan: unlimited technical support, free quarterly software updates, access to free educational webinars, FAQs and more. You are also welcome to join us at our yearly user group meeting.
With Blue Cow Software, you can choose to store your data onsite on your own server or in the cloud. Blue Cow Software understands that each company's situation is unique and that there are pros and cons to each of these options, so their experts are available to assist you in making this decision.
Blue Cow Software uses the latest technologies to develop their software. This allows them to develop software more quickly than companies using older technology. Their software also interfaces with over 75 other software applications, with new ones added every year. One of their main philosophies is if you are putting data into a system, you should be able to get meaningful data out of that system. As a result, Blue Cow Software prides itself in the hundreds of built-in reports as well as the ability for you to create and design your own reports. Blue Cow Software also has a philosophy to 'Be Better,' so they are constantly striving to improve every aspect of their business and their software. So while they are internally looking for ways to improve the software, they are also talking to their customers to get their input and ideas to improve the software. The result of this is that their customers' ideas are included in every quarterly release.
BRITE (Angus Analytics)
10 Canal Street
Bristol, PA 19007
Phone: 267-281-6999
Website: www.briteinfo.com
Contact: Robert Levins
E-mail: rlevins@angusenergy.com
BRITE is the industry leading Performance Analytics and advanced reporting tool, offering an array of customized dashboards that allow managers to quickly focus on the important information more often. This is accomplished by providing timely and accurate views on things such as month-to-date budget variance, volumes, margins, customer gains/losses, delivery and service performance. BRITE automatically extracts, stores, processes and displays key data sets from your back-office system and potentially other internal systems in order to provide unparalleled daily visibility into margins, operating costs and business performance. BRITE is a proven solution that will help you drive continuous business improvements and reduce operating costs. This combination enhances revenue, profits, and the overall value of your company.
The primary goal of BRITE is to create a culture of informed decision-making, fueled by collaboration and inclusion around the performance of your company, involving all stakeholders. BRITE Performance Analytics challenges owners and managers to take an honest and realistic view of their organization; hard evidence replaces opinions and instincts. BRITE is a modern approach to analyzing key parts of your fuel business, replacing traditional reporting with a more efficient and illuminating process. And why is this important?
• Reporting: What happened?
BRITE: Why did it happen? (Facilitated by drill down capabilities)
•    Reporting: When?
BRITE: Will it happen again without corrective action? (Trend analysis)
•    Reporting: Endless Spreadsheets
BRITE: Dashboards, scorecards, quantitative analysis
Smart dealers take critical business data and meaningfully organize and interpret it. Only BRITE can do that for your company. BRITE will streamline management functions, increase accountability, and provide a system that reduces errors in judgment. Providing timely and accurate information to the right people at the right time encourages staff to focus on those areas deemed most important by management, more often. BRITE is an innovative single repository for all your Key Performance Indicators, with everyone in the organization capable of seeing business data in one shared location, as one version of the truth. Most importantly, it aligns people, processes, and goals.
Fuel dealers now rely upon complex IT ecosystems with many highly specific software applications working in tandem to provide critical business support and information. BRITE was built with state of the art tools knowing that it would need to work efficiently and easily with other products. By extension, we value the relationships we have with other vendors in the industry and realize that we all need to collaborate to offer the greatest value to dealers facing new and complicated challenges. As your management portal, BRITE supports many interfaces with complementing technologies and has forged strong alliances with the back-office community. Consolidation of unlike data sources is a capability provided through BRITE as well. The goal ultimately is to work together with other vendors to develop the best combined solutions. It is an essential part of our culture to foster a spirit of shared success with our vendor partners, with the fuel dealers being the ultimate beneficiary.
BRITE is a true cloud-based application that eases implementation complexity, reduces hardware costs, and allows for seamless, expedited upgrades. The software application and data storage are highly secure and hosted by a proven leader in the marketplace. Being on the cloud also helps control ownership costs, resulting in BRITE being financially accessible to all profiles of dealers, from the smallest independents to the largest players in the industry.
The BRITE engineering team develops and enhances the product with the latest tools and development environments. BRITE is built on .NET, Microsoft SQL Server, and Angular Java to ensure that the user experience is intuitive and familiar. This architecture also allows BRITE to easily integrate with other modern systems thus providing a high degree of interoperability – a hallmark of smart software vendors.
Angus Analytics, the creator of BRITE, is owned by Angus Energy, a recognized leader in the fuel industry. The Angus family of divisions leverages best-in-class expertise in areas such as hedging, finance, operations and performance analytics. This holistic view of the dealer community allows the team at BRITE to have incredible insight into current practices, trends, and opportunities. In addition, the team has assembled deep knowledge related to industry-accepted business processes and back-office systems, as well as supporting technologies such as mobile computing, tank monitors, and pricing services to name a few.
Cargas Systems
1310 Marshall Avenue
Lancaster, PA
Phone: 888-611-3138
Website: CargasEnergy.com
Contact: Dennis DiSabatino
E-mail: ddisabatino@cargas.com
Cargas Energy is software and mobile technology for residential, commercial and wholesale fuel delivery and service operations. Cargas Energy provides deep industry-leading functionality that is easy to use and has the goal of helping fuel dealers not just save costs, but also generate revenue and increase the value of their companies. Dealers benefit from a comprehensive set of fully integrated features with Cargas Energy, including: Delivery, Service, Real-Time Mobile, Customer Service, Routing and Dispatching, and Accounting.
Cargas merges modern intuitive software design with a keen understanding of the key stressors to profitability to help fuel dealers reduce operational costs and drive up revenues. The result is a suite of products that is unmatched in terms of process innovation, quality, and ease of use.
We realize that we cannot serve this industry by standing alone. That's why we are proud to partner with leading companies and trusted suppliers within the industry. Cargas Energy integrates with many commonly used products to provide you with the best, most comprehensive solution on the market today. We have formed supplier relationships to support the following seamless integrations: routing, meters, accounting, automated parts reordering, collections management, credit card processing, customer portals, business intelligence, tank monitoring and more.
Our web-based architecture provides a true cloud-based software option. While we still give the option of on-premises deployment, Cargas Energy can be deployed in the cloud with browser software.
For fuel dealers who want to use updated software systems that evolve with the needs of the industry, Cargas Energy is a refreshingly effective business solution that offers visibility, flexibility, and responsiveness to help you gain back control of your organization. Our web-based software can be accessed on any device, anywhere and is thoughtfully designed to improve core business processes, increase employee productivity, and provide management with a much-needed panoramic view of crucial performance indicators. We build and enhance Cargas Energy with a goal of literally transforming your business; our system is a mission critical tool to guide decision making, monitor daily activities, improve the experience of your customers, and enhance profitability.
Coolfront
Rochester, NY
Phone: 888- 229-4100
Website: www.coolfront.com
Contact: Jim D'Amico
E-mail: sales@coolfront.com
Coolfront is the zero-cost flat-rate pricing app that takes the anxiety out of a service call
With Coolfront …
Turn a consistent profit in your service business. Coolfront equips your business and staff with customized flat rate repair prices so you can be consistent and profitable on every service call.
Squash low-priced competition while staying profitable. Answer your customer's No. 1 question "how much?"
Upsell more maintenance agreements, and swipe customer credit cards in the field for an all-around excellent customer experience.
De-stress staff and increase efficiency in the office.
How is Coolfront zero-cost to you?
After purchasing work orders upfront, here's how you get that money back in your pocket:
• Each Coolfront repair price includes the small work order fee that you recover when you collect for your service.
• You pay zero dollars to use Coolfront and pocket any extra recovered fees from additional repairs.
Not ready to go mobile? Check out our flat rate pricing books (QSP) at www.qspnow.com.
Coolfront provides unlimited, free training and support through videos, webinars, phone calls, e-mail, live chat, and more.
Coolfront is a cloud-based app. That means no clunky hardware for you to invest in.
Advantages include:
Years of industry experience and expertise
17 years of flat rate pricing experience
Best-in-breed, cutting edge technology and development
Superior customer service and support
No subscription fees, monthly maintenance fees
Coolfront works online and offline
Zero cost to your business
Integrate with your QuickBooks software – no more dual entry
Collect payment and swipe credit cards in the field
DRM Inc.
Address: 33-A Village Landing
Chatham, MA 02633
Phone: 800-255-5242
Website: drmnet.com
Contact: Keith Phelan
E-mail: keith@drmnet.com
DRM-Windows is a full-featured billing, scheduling and reporting solution designed specifically for the small to medium-sized fuel oil or propane dealer. DRM-Windows is an affordable, dependable software system that has evolved tremendously over the 30 years we have been servicing the fuel and service industry. We are recognized for making it easy to accomplish your daily tasks, while our powerful reporting tools give you the control and flexibility to make informed decisions.
Customer support is vitally important to us. A support call usually starts with a phone call to our 800 number. Most calls are answered immediately by the actual person who can help right there and then. It is old-school personal service, where friendships are often built. On the rare occasion that you need to leave a message, you'll find that your call is returned promptly, not hours or days later. This is the level of service our customers build their reputation on, and we are no different. We often supplement our phone conversation with screen-sharing technology. While we're talking on the phone, it just takes a couple of clicks and keystrokes for you to invite us to see your screen. Now that question you have about printing that complicated report suddenly got a lot easier.
We release at least one major software revision a year, which can be downloaded from our website, or we mail a CD if that is preferred. Most of our training takes place online with the same screen-sharing approach we use for support. We are always willing to visit you and provide on-site training. Also we have a small classroom in our office that can accommodate up to six people, if you would like to visit us instead.
With the exception of credit card information, all DRM Windows data is stored and protected by Microsoft SQL Server. Most of our customers prefer to host the server within the walls of their own physical office, but some have moved to a solution hosted in the cloud.
The DRM team has over 60 years combined technical experience and has supported over 700 dealer installations. From this experience we've seen that not all technical advancements are improvements and no two dealers operate identically. We have blended what we know from both worlds into our powerful DRM Windows system. We believe that the use of technology to improve business processes should be both easy and ultimately make sense. For example, by adding on our Customer Care Portal service and one of our interfaces to a third-party dispatching/electronic meter solution, you can achieve a complete soup to nuts, effective, efficient solution, for a very reasonable cost.
Fuel Data Systems, Inc.
772 Greenville Tpke
Middletown, NY 10940
Phone: 800-447-7870
Website: www.fueldatasystems.com or www.fdsweb.net
Contact: Stephen Michalek
E-mail: smichalek@fueldatasystems.com
A modern solution for the fuel distributor and service department. We offer in-house and cloud solutions. We offer complete accounting and delivery control, extensive reporting, wireless fuel billing/tracking, wireless service billing/tracking, online bill pay, customer portal, plus more.
For all customers with a software support/subscription, we offer 8:30 a.m. to 5:00 p.m. regular support and 24-hour emergency support. Software enhancements are included with the support/subscription. Built-in meeting rooms offer quick remote support.
Customers can store their data in-house or in our data center. If our data center is used, the secure https protocol is used. Sensitive data is encrypted in both in-house and cloud-based solutions.
With over 40 years experience with fuel distribution software, we offer the latest technology to our customers at the absolute lowest price. Updates are offered weekly to all customers with an active support/subscription agreement.
HedgeInsite
500 N. Commercial Street, Suite 303
Manchester, NH 03101
Phone: 1-888-996-7483
Website: hedgeinsite.com
Contact: Richard Larkin
E-mail: info@hedgeinsite.com
HedgeInsite is a time-tested software program designed to provide a workspace to manage any kind of hedging scenario in the distillate and propane space. Before this product came to market, there were no tools to help buyers understand what risks their operating margins faced under a variety of future market scenarios; what level profits were tracking toward throughout the year; and what actions were necessary during the season to help ensure a desired outcome. HedgeInsite lets them organize, analyze, and mange profit margins for any kind of variable, cap, and fixed price sales program. This one of a kind software package will manage both paper and wet barrel contract positions in a very simple, intuitive, and organized environment. A single graph that shows the profit/loss based on 240 iterations of changes in the underlying futures price is brilliant at its core, since it condenses so much data into one simple picture.
The application was built on an advanced SAAS platform in 2007, which is accessed on the "cloud", making upgrades and improvements immediately available to all users. Its streamlined architecture processes tens of thousands of data crunching functions in mere seconds. For more than eight years, hundreds of dealers have relied on HedgeInsite to plan, model and execute buying, selling and hedging decisions with confidence.
Unfortunately, modern business accounting systems do not handle the commodity math that clients need to hedge price exposure, and they provide only a "rear view mirror" look at business profitability. Systems designed to handle these valuations did not tie seamlessly back into the hedger's underlying business. Typically, clients are turning toward unsuitable spreadsheet solutions. HedgeInsite meets this critical business need by providing a workspace for managers to build a financial simulation of their business that tests a variety of "what-if" scenarios in advance. They can also enter "actuals" (post-delivery data) into the system and track their performance against the initial plan.
The product allows users to merge the details of their day-to-day physical delivery business with any derivative trading strategy and presents the results on-screen in a user-friendly graphical format. The software essentially provides a "crash test" system for users, where they can evaluate any forward sales program, hedging strategy, impact of weather variance, change in basis, and any other variable before it happens, allowing them to make the critical decisions that will protect their profit margins.
HedgeInsite essentially takes away the smoke and mirrors of various hedging strategies and lets you see with absolute clarity where your margins will land, based on the decisions you make.
Hedge Solutions manages all of its clients' business on HedgeInsite. Although the heating oil industry was the early adopter for program selling, propane marketers are now subscribing to the application as their customers enjoy the merits of price-protected programs.
K-Systems, Inc.
2104 Aspen Drive
Mechanicsburg PA 17055
Phone: 800-221-0204
Website: www.ksystemsinc.com
Contact: Ted Kuhn
E-mail: tech@ksystemsinc.com
Complete solution provider including hardware and software. Business solutions for fuel oil and propane dealers (wholesale and retail). Automatic/will call and service dispatching, delivery ticket printing and tracking, complete landlord/tenant billing and processing, customized form letters, customer discount options, energy/crisis assistance processing, extensive liquid and burner inventory tracking, pre-buy pricing contracts, credit limit management, multi-state tax reporting, budget plan billing, delivery routing, customer history, invoice and statement printing, service contract billing, detailed customer equipment listings, serial number tracking, online help. Optional Accounts Payable, General Ledger and Payroll packages are available to provide a totally integrated business solution. All systems are developed by K-Systems in-house.
With over 30 years of experience, K-Systems is the right company to provide customers with complete solutions and total support.
PriMedia, Inc.
401 Franklin Avenue, Suite 310
Garden City, NY 11530
Phone: 516-222-2041
Website: www.primediany.com
Contact: John Bruno (jbruno@primediany.com), David Heiser (dheiser@primediany.com or 215-681-1772), Liz Hill (LHill@primediany.com), Catherine Jermolowitz, (cjermolowitz@primediany.com)
PriMedia has developed a suite of applications for the home comfort business that streamline company operations, reduce staff workload, and provide better customer service and convenience. These products fall under PriMedia's inVue Account Management system, and include inVue online customer account access and management; PricePoint online price protection enrollment; ServicePoint online service contract enrollment; PossiBill bill presentment and payment system; OnPoint Loyalty Rewards; TextPoint for Text Messaging Management; and LeadPro lead management system. Each application can be integrated with the company's existing back-end CRM software, such as ADD Systems or Blue Cow, offering real-time updates and live data (if the CRM system supports it). These applications fold in the company's online payment gateway; may be purchased and used individually or in tandem; and are modified as needed to easily integrate with our clients' business practices. The new inVue suite also includes an easy to use Admin Dashboard to manage all these applications via one secure log-in.
PriMedia is very excited about the rollout of our newest enhancement to OnPoint, now offering "credit card-style" loyalty rewards. Individual heating oil retailers can now offer their customers thousands of rewards at every price point, with even less company management of the redemptions. Our enhanced fulfillment service changes the way the industry handles rewards, now going beyond gift certificates, coupons and discounts on upgrades – although those are still available – to provide a true point of differentiation in a crowded, competitive market.
PriMedia has also developed the NORA-approved Upgrade & Save Efficiency and Safety Upgrade Rebate Program, which puts hundreds of dollars into the consumers' hands when they buy from an Oilheat dealer, through their local association and NORA.
PriMedia actively looks toward to the future, providing the industry with Digital Customer Communications and Retention programs that intermix text messaging, e-mail marketing and traditional marketing tactics to cost-effectively reach and retain customers; and Intentional Marketingprograms that develop and implement specific marketing strategies for each of the client segments found within any individual company.
PriMedia offers ongoing support for all of its proprietary applications and holds regular formal or informal meetings and conversations with each client. Many clients have monthly planning meetings where we can partner with them on new strategies while gaining a better understanding of their company's goals and challenges. Our team monitors e-mails over evenings, weekends and holidays, so the rare emergency can be managed or resolved even when the office is closed.
PriMedia does not have outside vendors distributing its products.
Considering the volatility of Internet security today, customers are very interested in the security of hosted solutions. We take security very seriously, especially since we routinely work with the lifeblood of our clients – customer information. If data needs to be transferred to us, it is always done via a secure encrypted connection. Once the data is secured on our server, it is locked down from all users and files. Only the most senior staffers on the web management team have access to sensitive files, and only for those rare occasions where troubleshooting may be required. We routinely back up the data as well, with multiple redundancies to protect against any type of data loss.
Since 1993, PriMedia has been a leader in providing full-service marketing and communications solutions to the home comfort industry. PriMedia's proprietary online customer relationship applications, developed specifically for the energy industry, feature custom-modified software that enables our customers to provide a full range of automated digital services. PriMedia was one of the first companies to develop online applications that integrated with ADD Systems Retail System data via SmartConnect, Blue Cow, Cargas and other major industry account management software. Our systems are continually evolving to provide greater customer service, convenience and dealer control.
PriMedia has partnered with hundreds of industry-related clients, from trade associations such as NORA, the American Energy Coalition, the New England Fuel Institute, and state and regional associations; to wholesalers, producers, insurance providers, and financial advisors. Our list of fuel retailers includes small, local dealers as well as multi-state corporate entities. The PriMedia relationship with the energy industry goes back to the start of our company, and our clients rely on our understanding of the specific needs of the industry. PriMedia's diverse portfolio of clients includes local, state, regional and national trade associations; local small businesses; hundreds of energy marketers as well as Fortune 100 national and international corporations.
Taurus Systems Inc.
PO Box 201
Bowdoinham, ME 04008
Phone: 207-666-3167
Website: www.Taurus-Plus.com
Contact: Robert Bertulli
E-mail: rbertulli@taurus-systems.com
The Taurus Plus Fuels Management System is a comprehensive software package providing fuel oil and propane dealers with control over all aspects of delivery and service for all types of customers. Training, data transfers, data integration, custom development, statement e-mailing and support contracts are available.
Taurus Systems offers contracts that cover support, updates and training by phone and Internet. Additional onsite training is available.
Customers store their data on local servers. A hosted solution will be available soon.
Taurus Plus Software has an easy-to-use interface being supported by a long-term, experienced staff. Taurus is unique in that our software interfaces with a wide range of software and hardware that you currently use. Taurus interfaces with cardlocks, truck meters, wireless systems, credit cards, documents imaging, mapping and more.
Related Posts
Posted on October 21, 2020
Join Our Email List For Updates!
Enter your email to receive important news and article updates.