All
Seven Sides of The Propane Market
by Rich Morahan, Richard Morahan Associates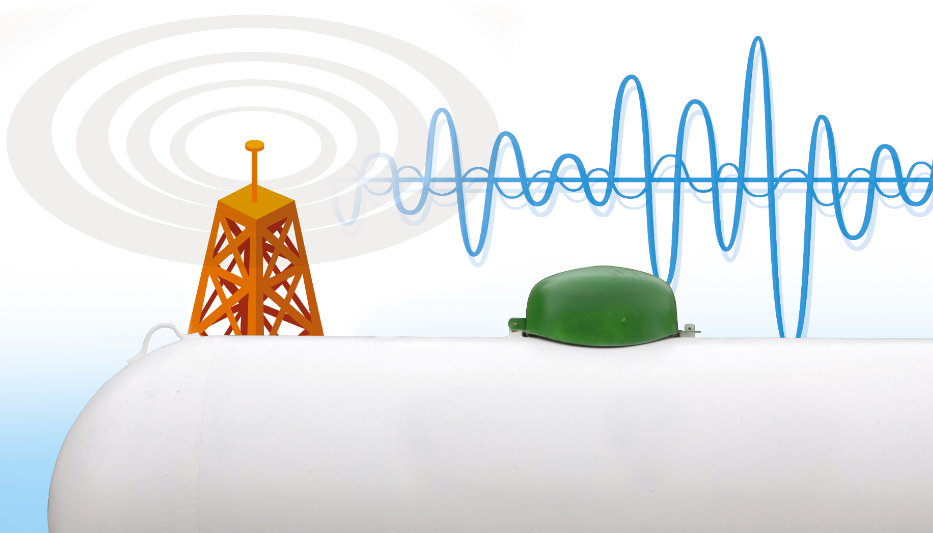 Traditional Customer Service and New

 

Technology Help Control the Future
Starting with the Covid epidemic, supply channel shortages and this season's unprecedented "atmospheric rivers" and storm patterns, it's been a challenging few years for propane suppliers. I spoke with some North American operators to find out how the propane landscape looks to them, focusing on the operational issues they can control, from delivery to billing, and how they expect to cope with uncertainty and change in the next few seasons.
Keith Etheridge owns Kellogg Propane, which has served the area around Victoria, Texas, off the Gulf of Mexico for more than 39 years. A service-oriented traditional company, Kellogg has an easy to follow non-interactive website. Kellogg's secret is traditional high quality service, though Keith does see two challenges right now: rapid increases in liability insurance rates, and the drop in industrial tank refilling, mainly due to the growing move to electric forklifts. It may benefit the industry to develop some "propane vs. electric" marketing strategy to help maintain this propane niche.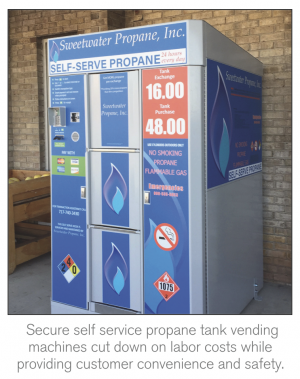 Jesse Detweiler is Operations Manager of Sweetwater Propane, which serves south central PA. Like Kellogg, Sweetwater has handled Covid and supply issues pretty well, and actually has only been on the edge of this winter's savage weather. Sweetwater has a robust interactive website, and provides tank monitor service for its autofill program. As part of their tank monitor program, they also utilize propane tank locks, for all their leased tanks, for their "peace of mind." Sweetwater has an industry-wide problem to deal with: staffing, especially finding quality drivers. Short of poaching from competitors, competitive wages and benefits, coupled with tech aids such as tablets and GPS, have helped to attract and retain drivers.
One significant way Sweetwater builds profits with minimum labor costs is their self-service tank vending service. Self-service locations, usually at convenience stores, provide high margins while attracting and serving a growing customer base.
Mike Estes owns a family-based fuel oil business in York, Maine, that has provided premium fuel delivery and HVAC service to Southern Maine and Seacoast New Hampshire customers since 1962. For Mike, the events of the last few years just accelerated the process of enhancing customer service through technology. Estes now features email billing and online customer contact. They are moving from "degree days" delivery to the use of tank monitors, which are more accurate and permit quicker response times. Mike considers the move towards transactions have brought operational savings, and more importantly, enhanced the customer experience.
Abdul Razzak has owned Norgetown Propane of North Miami, Florida, for more than twenty years. Norgetown presents itself as a full-service "fuel marketplace" that also sells parts and components. Full-service diversification is the strength of the company. With its 24-hour personal service tank exchange program, Northridge is open for business 24 hours a day. But although Northridge is a hands-on customer contact ground company, it's their computer database and transaction history that keeps them running smoothly. Fuel is the business, but to succeed you need to take advantage of technology to keep your edge.
Mike Green owns Green's Propane, Smith Station, Alabama, a family-run business that's been around for more than 50 years, now in its third generation. Like these other successful companies, Mike considers that "our customers have made the company what it is and who we are and will be the largest element that shapes our future." The company website is designed to better serve its customers and attract new clients. Green's commitment to technology, particularly tank monitors, has enabled them to compete with large national companies. The tank monitor program benefits from a piece of non-electronic equipment, the tank lock, which prevents unauthorized fills and discourages customer tampering. Customers like the easy-to-use company portal, and the easily accessible data help Green's provide fast personal service.
Tony Buck is VP of Safety and Supply, Lakes Gas Company, Forest Lakes. Family-owned for over 60 years, Lakes Gas is among the largest propane providers in the Midwest. But despite the size, at each of its 48 locations, Lakes Gas is committed to a small-town, local feel, with employees often living in the communities they serve. Lakes Gas is a full-service company that serves residential, industrial and agriculture markets, with forklift tank exchange and refilling service. Buck feels that Covid didn't affect his company too much, mainly because the company took steps to mitigate any problems. They limited personal interaction and utilized a variety of technological tools, automated delivery, tank monitors, and tablets for their drivers. With around 90,000 customers, it's only possible to roll out monitors gradually, but a customer portal and email communications have helped them deal with changes and challenges.
Steve Lucy is the Manager of New Horizons Supply Cooperative, Lancaster, Wisconsin, a customer-owned business that serves all of southwest Wisconsin. As a cooperative, profits go back to the members. New Horizons supplies bulk diesel fuel, fuel oil, gasoline, and propane to farms, homes or businesses, and Cenex oil, grease and lubricants for farm implements, automobiles, trucks and commercial equipment in quart containers through 55-gallon drums. According to Lucy, tank monitors play a key role in customer service and operating efficiency, and like many other companies, they are rolling monitors out across their customer base.
These companies differ in size, market base and geography, but we can see a few common threads for success:
Being proactive.
Being diversified.
Focusing on the customer.
Using technology to enhance the customer experience and create operational efficiency.
Most of all, however, it's long-term commitments to their original local customer-based values that has kept these companies thriving for decades. Through all the market changes and technology opportunities, they have kept their eye on the target: the customer.
Rich Morahan writes frequently about security and marketing for propane and other industries, including information management, petroleum distribution and self-storage. You can contact him at 617-240-0372 or rmwriteg@gmail.com or visit www.rmorahan.com.
Related Posts
Posted on October 10, 2023
Posted on October 10, 2023
Posted on October 6, 2023
Posted on October 6, 2023
Join Our Email List For Updates!
Enter your email to receive important news and article updates.