All
The Season of New and Approved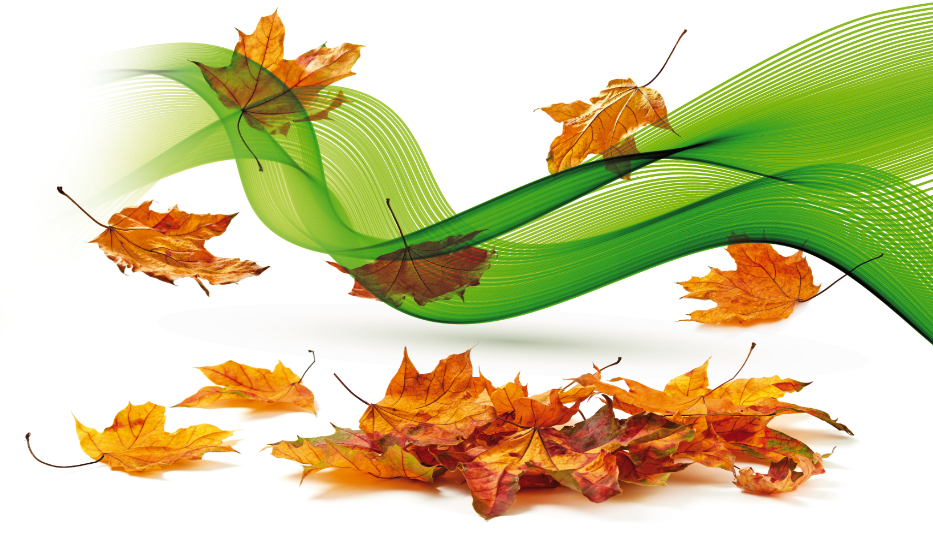 Manufacturers break barriers with equipment releases later this year
From food products to health care to home appliances, "New and Improved" gets plastered across packaging and amplified over airways every time a manufacturer modifies a screw top or changes a color. Rarely is anything very much "new" or "improved."
This year will be the exception. The heating equipment being released later this year will break barriers with "firsts" for their categories. Oil & Energy is honored that the manufacturers chose to make their announcements here.
Less than a year ago, in November 2022, UL Solutions updated UL 296 for oil burners including standards for use with B100 biodiesel. As we approach the 2023-24 heating season, R.W. Beckett already has a compliant burner in the market and Beckett, Carlin and Energy Kinetics are each announcing the release of new equipment before the year is out.
"This is an exciting time for the liquid fuels industry. As we embrace more renewable fuel options, such as Bioheat® fuel and renewable diesel, we expand the opportunities to reduce carbon, sulfur and other greenhouse gas emissions," said Michael Devine, NORA President.
"These innovations are a testament to the commitment of our leading equipment manufacturers to reach net-zero carbon by 2050," Sean Cota, President of the National Energy & Fuels Institute (NEFI) stated. "With UL Listed equipment now readily available for up to B100, there is nothing to stop the renewable liquid heating fuel dealer from delivering higher blends of Bioheat® fuel."

R.W. Beckett: Just the F.A.C.T.s
R.W. Beckett has been a leader in renewable fuels equipment manufacturing for years. Theirs were the first residential burners to be certified for B20 blends and their first-in-the-industry B100 listed burners came off the production line this summer. According to company representatives, they are continuing to expand the UL Listed AF/AFG burner offerings for full B100 compatibility, and small commercial burners, up to 8 GPH, are B100 compliant as well.
For late 2023, Beckett has another breakthrough lined up: the launch of its next generation, RF Series burner, incorporating another industry first, their Fuel Agnostic Combustion Technology™ (F.A.C.T). The RF burners will provide combustion optimized, efficient heat, working with all liquid fuels, including biodiesel, renewable diesel (RD), #2 diesel and kerosene.
"We went back to basic fundamentals," explains Alan Chmiel, Beckett's Director of Engineering. "We needed to build off the continuing AFG legacy and develop a burner for our industry's future opportunities. We went back to the first principles: what's the best configuration of a burner head for a stable flame, the burner head, swirl of the air, where the air would flow through the pipe. It will look simple to the end user, looks like a Beckett burner, but the underlying stuff is effectively redesigned around the most reliable technology to produce the most reliable flame at the end of the tube."
The RF burners were the logical next step for Beckett. In January 2021 they introduced a B100-rated fire safety valve; in July of that same year they acquired a B100 spin-on rated filter, and in April 2022 they launched a B100 compatible primary safety control. "These critical components laid the Tank-to-Flame™ groundwork necessary for the release of the B100 UL listed burner in January of this year," Chmiel said. "Demonstrating how accessible and affordable B100 is, is paramount to adoption. We believe this transition is about more than just product, it is about education and understanding. To that end we have also developed and introduced supporting documents outlining recommended system upgrades and highlighting how inexpensive B100 conversion can be, and a 'biofuel setup guide' detailing procedures for correct system setup when using bio-blends over B20."
To that end we have also developed and introduced supporting documents outlining recommended system upgrades and highlighting how inexpensive B100 conversion can be, and a 'biofuel setup guide' detailing procedures for correct system setup when using bio-blends over B20."

Carlin Combustion: B100 Burner Makes Its Debut
Carlin's UL Listed B100 burner, slated for production in November, will look very familiar to Carlin's customers. Based on positive results firing B100 using their current EZ burner, Carlin knew early on that it did not need to reinvent the wheel, but rather refine it. So, changes to the burner are subtle but, when combined, they serve to ensure optimum combustion characteristics with all blends of biodiesel, from B0 to B100 and everything in between.
The B100 burner will feature Carlin's 70200 programmable primary control with some small changes to the default settings, a slightly modified combustion head assembly, a Suntec™ pump rated for B100 fuel with pressures set to a minimum of 125 psi. Head bar markings and air band settings have also been modified to make installation and servicing in the field easier.
Once the B100 burner hits the assembly line, it will replace the current B20 rated burner, so all Carlin residential burners will be ready for high blends of biodiesel. Carlin explains that it may take several months for existing B20 burners to work through distribution. All components used on the B100 burner are fully reverse compatible. In fact, they will offer these parts along with instructions to enable low-cost conversions of older Carlin burners in the field.
Also in the works: a new phone app for technicians that will connect to an available plug-in module that connects to the burner control. The app will provide real-time operating specs, a cycle history and fault history. It will provide a user-friendly trouble-shooting experience that will resolve any issue quickly. For those that prefer using the current LCD screen, Carlin assures us it is not going away.

Energy Kinetics: Ready and Waiting
There is a simple reason why Energy Kinetics has not yet certified its boilers for B100 fuels: The UL standards have not yet been updated.
"Energy Kinetics is ready to move forward with combination heat and hot water systems that perform exceptionally well with fuel blends from B0 through B100, although we're ahead of the curve. At this time, we're waiting for UL726 to be updated so we can certify our boilers to B100 later this year," says Roger Marran, Energy Kinetics President. Marran notes that the System 2000, since its development 44 years ago, was built around a "near-perfect burning environment with a refractory chamber. Four decades later, that burning environment is exceptional for B0 to B100 biofuel operation for Beckett and Carlin burners."
In the space of a few sentences, Marran references heating contractors' feelings about innovation, "Don't change anything, but make it better;" and Albert Einstein's statement that, "Everything should be as simple as possible, but not simpler." Marran has a similar belief about his company and equipment: "If innovation is performed properly, it should be as simple as possible and help make the world a better place."

If We Build It, Will They Come?
One of the requirements to earn a UL Listing is to utilize all blends, from B0 to B100. Consumers, for the most part, need to be educated about higher biodiesel and renewable diesel blends, and that education will fall to fuel retailers. As the industry moves to lower carbon and eventually net-zero systems, the public will need to understand how advancements in the equipment and fuels can provide solutions to greenhouse gas emissions. Just as importantly, the public and elected officials need to grasp the dangers in a heedless rush to transition exclusively to favored, so-called low-carbon, fuels.
"R.W. Beckett, Carlin Combustion and Energy Kinetics are to be congratulated for their innovation and expertise. Each company has worked with the NORA laboratory to ensure that the new burners and boilers meet and exceed expectations," Devine said.
While many retailers and wholesalers have embraced renewable liquid heating fuels, especially in the Northeast, others, for a myriad of reasons, are still skeptical. The manufacturers understand that the strength of their product is in the hands of disparate fuel dealers.
"After we announced the B100 UL listing, there was a great deal of interest on behalf of appliance OEMs. When it came to the wholesalers and oil dealers, the dealer-by-dealer offering of biodiesel is dictating the demand. It's been a lot stronger from some than from others," says Ian Lindsay, Director of Marketing at Beckett. "When we were originally running test sites, we got a lot of requests from dealers who were going strongly in the promotion of biodiesel and higher blends. After we launched, the same ones wanted to get a hands-on system in their area."
Vermont and Massachusetts have new Clean Heat Standards that will mandate quantifiable carbon reductions. According to Cota, "as states pass cap-and-trade and clean heat standards that will require energy providers to lower their customers' greenhouse gas emissions or pay a fine, these new units offer an immediate and cost-effective solution when paired with bio-based fuels."
The combination of new equipment and biofuels is the story fuel dealers need to tell, according to Marran. "We look forward to supporting the industry with these innovative products for strong energy savings coupled with further greenhouse gas emissions reductions from higher biofuel blends. How does that work out? For starters, the NORA rebate study shows the best upgrades save an average of 25 percent, and with a B20 blend, CO2 emissions can be reduced by 35 percent without sacrificing comfort. That further confirms that the technology is here today for exceptional solutions that reduce emissions and provide exceptional heat and hot water comfort. And with the average price of electricity in New England at around $0.30/kWh, or the equivalent of more than $12 per gallon of heating oil on a BTU basis, that's something that can make all of our customers smile.
"Early adopters have played a huge role in paving the path to higher blends," said Rich Lyons, President of C. Cowles and Carlin. "Ten years ago, we weren't exactly sure why they were experimenting with biofuels, and now, with electrification chasing us, it's clear that they were ahead of the game. Initially, we didn't intend to jump from a B20 to a B100 burner, but after the Providence Resolution five years ago, it didn't make sense to take small steps. We needed to be where the industry was going."
Related Posts
Posted on October 6, 2023
Posted on October 6, 2023
Posted on September 13, 2023
Join Our Email List For Updates!
Enter your email to receive important news and article updates.