All
R.W. Beckett Announces Acquisition of Westwood Products

North Ridgeville, OH: The R.W. Beckett Corporation has announced its acquisition of the assets of Westwood Products Inc. of South River, New Jersey. Westwood Products is a leading national supplier of specialty heating products for the oil heat and HVAC industries. Its extensive product offering includes the market-leading Tigerloop fuel de-aerators, fuel filters, electrodes, tank accessories, and many other HVAC service and repair items.

The acquisition, which encompasses thousands of products, adds depth and diversity to R.W. Beckett's already impressive catalog focused on the residential and commercial heating industry.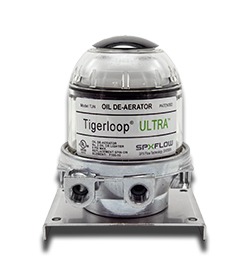 "Westwood Products has gained a reputation for quality, diverse product offerings, and superior customer service. We are thrilled with the opportunity to broaden our portfolio of products and bring new solutions and technologies to our customers," says Kevin Beckett, President and CEO of the R.W. Beckett Corporation. "We are equally gratified that many members of the Westwood Products team have chosen to join the R.W. Beckett operations group here in Ohio."

The addition of Westwood Products will further position R.W.Beckett as the market leader in the drive to alternative fuels, considering its current offering of B20 approved burners, tank accessories, and other renewable fuel specific heating system components. With the inclusion of B20 filters and the Tigerloop Bio models, R.W. Beckett completes its industry leading suite of B20 rated components from tank-to-flame. The company will actively drive its product development to continue to deliver solutions that will exceed the reduced carbon goals established by the industry in the 2019 Providence Resolution.

About R.W. Beckett: With almost 85 years of experience in the industry, family-owned R.W. Beckett has built an enduring legacy as a global market leader in combustion products used in heating, cleaning equipment, and for custom applications. Developers of electronic safety controls and sellers of HVAC-related products, the Beckett Family of Companies has a presence in more than 50 million US homes.
Learn more at tigerloop.beckettcorp.com.


Related Posts
Join Our Email List For Updates!
Enter your email to receive important news and article updates.