All
Rising Prices Embolden Thieves
by Rich Morahan, Richard Morahan Associates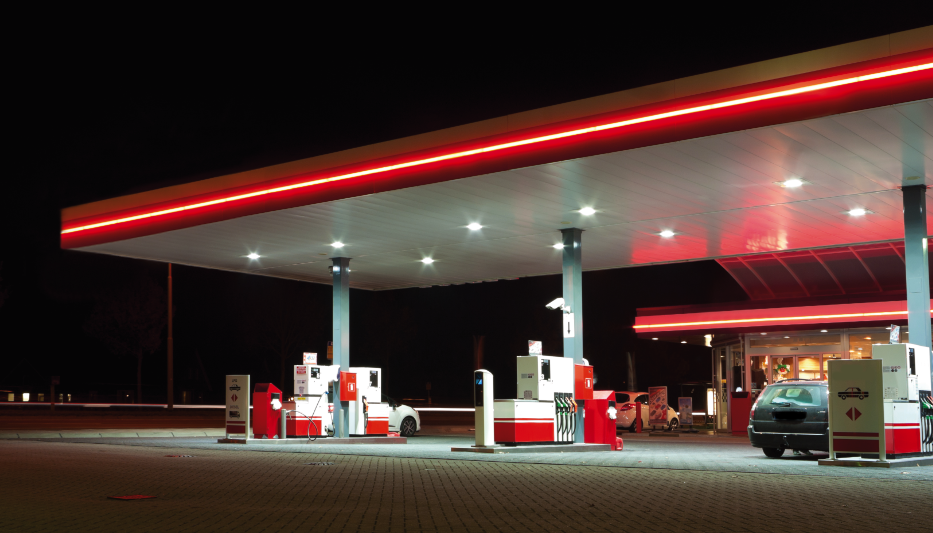 How to prevent stealing from pumps and tanks (part 1)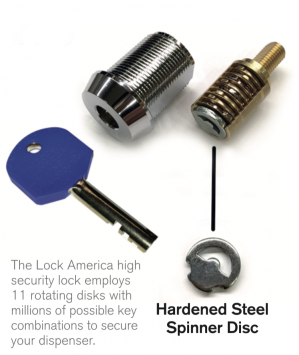 A headline from security consultant HotHardware describes the current state of security in the service station industry: "Hacker Shows How Gas Pumps Are Security Swiss Cheese and Easy Targets for Thieves."

In a March 2022 story on its website, HotHardware describes the latest chapter in the service station industry's long-term battle with criminal gangs. Below are a few recent news stories showcasing a new stage in the battle between petro thieves and the industry.

This is just the opening chapter in an ongoing saga. By the time you read this, there will probably be many more stories like those below. My next article will share more of these anecdotes and suggest additional ways to protect your business.

March 17: "Thieves Steal Over $8,000 of Diesel Fuel from Chevron Gas Station."ABC13 in Houston, Texas reports: "Investigators said surveillance video shows the suspects unlock a gas pump and steal 1,754 gallons of diesel fuel, totaling $8,331.50.

"The suspects were operating multiple vehicles, including a white 1990 extended cab Ford Super Duty flatbed pickup with five middle roof clearance lights with the middle not working, deputies said."

Also on March 17: "Florida Men Accused of Tampering with Gas Pumps, Stealing Fuel in Bay Area." FOX13 in Tampa Bay reports: "According to arrest paperwork, Rogelio Llerena and Yulier Garcia-Martinez were busted on March 12 while filling up a large gas tank in the back of a pickup truck at a gas station in Lakeland. The Orlando men were seen illegally accessing the inside of the fuel pump. Officials say Garcia-Martinez even had a homemade device in hand to manipulate the pulsar."

As gas prices fluctuate unpredictably, gas stations have become attractive targets for criminal gangs. With a variety of tools, these professionals have opened a new front in their war against the petroleum industry.

You used to have to worry about skimmers inserted into your dispensers to steal data and perhaps free up some illegal fills. Now, service stations and gas dispensers offer an even more inviting target for the criminal industry – the fuel itself. Criminals can pull up over the fill valve for your underground tanks, hook up to them and ride off in vehicles with customized high-capacity tanks. You may have 24-hour cameras, but do you have 24-hour surveillance? Cameras can tell you that you've been robbed. They don't stop the robbery.

Now is the time to add extra hardware to protect your underground tanks. Just make sure that the hardware has a secure high security lock. Any security device is only as secure as its access point. Still using the same "universal" shipper lock that arrived with your dispensers? You might want to partner your tank hardware with the same type of security lock available for dispensers. Thieves don't only invade your tanks. They target dispensers and insert a device that disables or compromises your meters, allowing thousands of gallons to flow out unaccounted.

Another March 17 headline, also from the Sunshine State: "Three Florida men arrested in mass gas, credit card theft scheme." The Gainesville Sun reports, "Inside a pump at the gas station that one of the defendants was using, investigators also found a pulsar device. The bottom security panel had been removed so the device could be placed into it."

At the dispenser, you can take immediate action — upgrade your locks. The OEM lock that arrived with your equipment is almost certainly easy to pick, with hundreds of generic keys floating around the underworld to allow easy access. You need a lock with your unique registered key code. A non-duplicable key blank prevents key cloning. You can control your keys by buying your system from a company such as Lock America of Corona, California, which cuts keys exclusively to your company, with only your agent authorized to order replacements. Lock America's locks feature propriety blank customer key codes and a keyway that resists drilling and picking.

Commodity fuel prices may drop or stabilize in the future, or not. However, you can certainly count on criminal ingenuity to continue, so you'd better protect yourself with high security hardware at the pump and the tank. No matter what technology brings, take steps to keep thieves out of your tanks and dispensers. Even if prices drop, the criminal industry can be counted on to exploit the distribution industry's weakness.

Rich Morahan, a consultant for Lock America, Inc., writes frequently about security and marketing for the petroleum distribution and other industries, including information management, propane distribution and self-storage. Lock America can be reached at 800-422-2866 or sales@laigroup.com.
---
Steps to Protect Against Petroleum Theft
Don't just install video. Watch it.
Enhance and target your lighting to vulnerable spots.
Upgrade your tank and dispenser with high security hardware and locks.
Replace the "universal" shipper locks in your dispensers with high security locks where you control the key code.
Related Posts
Posted on October 17, 2022
Posted on October 17, 2022
Posted on September 14, 2022
Posted on August 19, 2022
Join Our Email List For Updates!
Enter your email to receive important news and article updates.