All
Rinnai to Bring Two New Facilities to the Eastern U.S.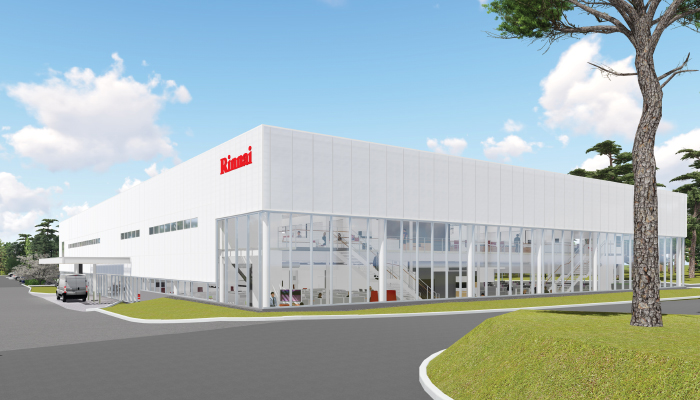 As reported in the September issue of Oil & Energy, the Rinnai America Corporation will invest in two new facilities in the state of Georgia in the years ahead. The first is a two-story, 37,560-square-foot expansion to its headquarters located in Peachtree City, approximately 30 miles southwest of Atlanta. The second, a new 300,000-square-foot manufacturing facility, will be located in the city of Griffin, about 45 miles south of Atlanta.
Rinnai America Corporation is a subsidiary of Rinnai Corporation, a Japanese manufacturer of gas appliances, including natural gas- and propane-powered tankless water heaters, condensing boilers, direct vent furnaces and vent free convectors. Starting in April 2018, Rinnai America Corporation will begin manufacturing tankless water heaters at a leased facility in Griffin, which will also house its production management team as well as a training center. Construction of the new manufacturing facility is planned to begin in spring 2018, with expected completion by the end of 2020. According to a company press release, Rinnai will be the first company to manufacture tankless gas water heaters in North America.
"Rinnai America's vision is to enhance lives by changing the way water is heated," said Frank Windsor, chief operating officer, Rinnai America Corporation, in an interview with Oil & Energy. "We will continue to provide the same great, on-time delivery of products to our customers as we have in the past. The new manufacturing facility should allow Rinnai to better manage its internal inventory and provide local sourcing opportunities."
The facility should also bring jobs and money to the local economy. "Rinnai plans to create 150 jobs and invest $69 million with the completion of the company's first U.S. manufacturing facility in Griffin," said Windsor. "Rinnai expects to create a total of 300 jobs with this new facility over the next 10 years."
Dale Aldrich, director of inside sales for Bergquist, expects the new Griffin facility to "strengthen Rinnai's ability to bring the comfort and energy efficiency of tankless water heating technology to North America." A propane equipment wholesaler, Bergquist partners with Rinnai on product sales, marketing and training.
Aldrich notes that Rinnai offers tankless water heater rebate programs for both end users and dealers, along with a 24/7 technical support hotline for dealers, and engineering assistance to help with more complicated residential and large commercial installations. Rinnai also offers dealers both online and classroom training, and "Bergquist has held Level II and Level III training at our Bowling Green, Kentucky and Toledo, Ohio locations," says Aldrich.
In addition to opening two new facilities, Rinnai America Corporation will add a North American Innovation and Training Center at its existing headquarters in Peachtree City. Windsor says the center will provide engineering and new product development support, "as well as support for Rinnai's made-to order designs for residential and commercial applications." Products manufactured in Griffin will be tested at Rinnai's certified laboratory in Peachtree City, he adds.
"Rinnai firmly believes that quality is our destiny," says Windsor. "Rinnai plans to integrate the manufacturing site into its customer trip, the 'Rinnai Experience,' to provide a full view of how we support our customers, and to emphasize the company's focus on quality."
Related Posts
Posted on December 14, 2020
Posted on December 14, 2020
Join Our Email List For Updates!
Enter your email to receive important news and article updates.