All
The "Right Next Chapter" or a Tragic Ending?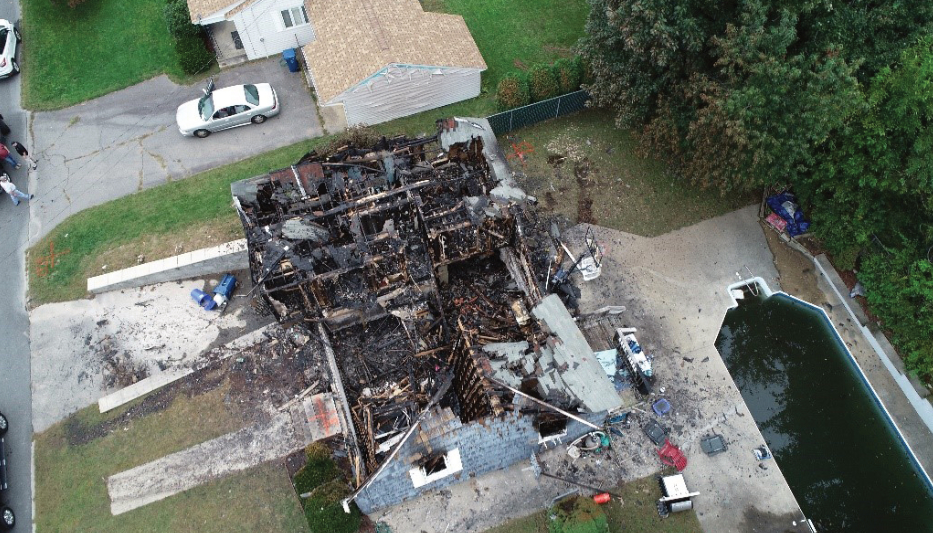 On February 26, 2020, the U.S. District Attorney's Office and Columbia Gas of Massachusetts reached a plea agreement in the criminal case stemming from the utility's involvement in the Merrimack Valley Disaster.

Readers will recall the natural gas leaks, fires, and explosions of September 13, 2018 that damaged or destroyed over 100 homes, killed an 18-year-old, injured 22 other individuals, and displaced thousands more, one of whom died of a heat attack suffered during the evacuation.

In the disaster's aftermath, the U.S. District Attorney's Office filed charges against Columbia Gas of Massachusetts, alleging the utility "recklessly disregarded a known safety risk related to regulator control lines – sections of pipe connected to regulator stations that helped monitor and control downstream gas pressure." Columbia Gas has now pled guilty to violating the federal Pipeline Safety Act and agreed to pay a criminal fine of $53 million, which equals twice what the company earned in profits between 2015 and 2018 via the Gas Safety Enhancement Plan.

An agreement was also reached between the U.S. District Attorney's Office of Massachusetts and the utility's parent company, NiSource, Inc. Under the terms of this separate agreement, NiSource agreed to sell Columbia Gas of Massachusetts, implement the safety recommendations of the National Transportation Safety Board, and bring all of its natural gas pipeline operations in the state to a halt.

The buyer: New England's largest natural gas and electric utility, Eversource. The price tag: $1.1 billion in cash, "subject to Columbia Gas of Massachusetts' net working capital as of the closing."

How's that for a plea deal?

"We believe this transaction will create the right next chapter for the customers and communities that Columbia Gas of Massachusetts serves throughout the state, and provide Columbia Gas employees an opportunity to join a strong organization with deep roots in the region," said Joe Hamrock, the parent company's president and chief executive officer.

Under the terms of the criminal plea, NiSource agreed to forfeit any profits from the sale of Columbia Gas of Massachusetts. However, in a news item announcing the sale, the company claimed, "The purchase price represents a loss compared to the book value of Columbia Gas of Massachusetts." NiSource also pointed out that, "The liabilities assumed by Eversource do not include, among others, any liabilities for any fines imposed on Columbia Gas of Massachusetts arising out of any criminal proceeding relating to the Greater Lawrence Incident (as defined in the purchase agreement) or liabilities of Columbia Gas of Massachusetts or its affiliates pursuant to civil claims for injury of persons or damage to property to the extent such injury or damage occurs prior to the closing in connection with the Business."

On March 12, two weeks after the criminal case came to a close, a Massachusetts state judge granted final approval to a proposed $143 million class action settlement between Columbia Gas and the thousands of people affected by the Merrimack Valley Disaster.
According to the civil suit website (columbiagasexplosionsettlement.com), "If you lived, owned property or owned a business in Lawrence, Andover or North Andover on September 13, 2018, you could receive payment from a Class Action Settlement." At least two news outlets reported that the deadline to file a claim had been extended to April 27. However, as of press time (March 27), the website listed the claim form deadline as March 27.

On March 12, Columbia Gas of Massachusetts named Carrie Hightman as the utility's new chief executive officer charged with "leading the company through closing of the transaction with Eversource Energy." Mark Kempic was to continue serving as president and chief operating officer at Columbia Gas of Massachusetts.

No individuals from Columbia Gas of Massachusetts will face charges.

At the time of its sale, the utility had provided natural gas to over 320,000 customers in southeastern Massachusetts, the greater Springfield area and Merrimack Valley. With few exceptions, including those homes that converted to heating oil after the Merrimack Valley Disaster, Eversource will inherit all of Columbia Gas of Massachusetts' customer accounts.
Related Posts
Posted on September 17, 2020
Posted on September 16, 2020
Join Our Email List For Updates!
Enter your email to receive important news and article updates.