All
Renewable Propane Arrives in Northeast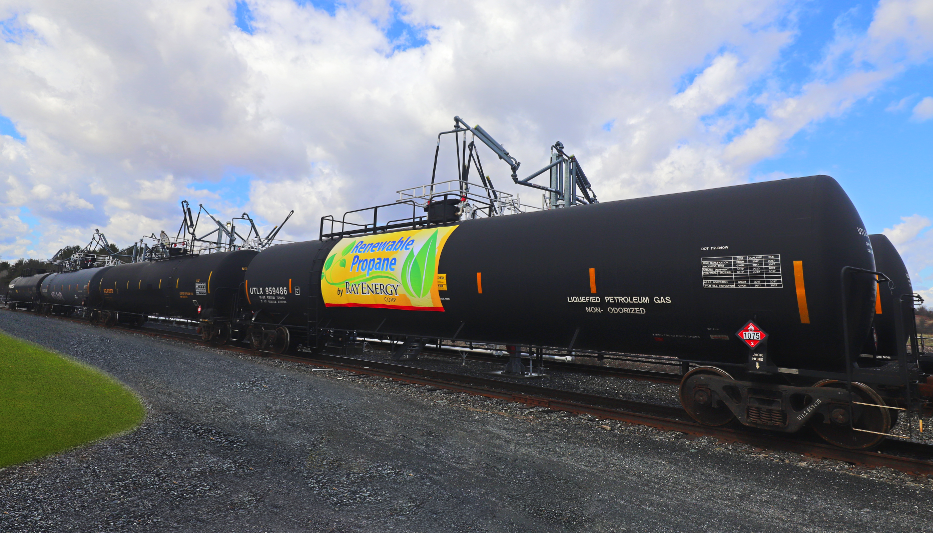 Fuel touted as 100% sustainable, fossil-free, and made in the USA
On April 12, wholesale propane supplier Ray Energy Corp. announced its Hampton, New York terminal had received the first ever delivery of "100% fossil-free, low-carbon" renewable propane to the Northeast U.S. Ray Energy called renewable propane a "cleaner, alternative fuel to gas, diesel, and electric."

A byproduct of renewable diesel production, renewable propane is like that fuel in that it too comes from biomass and waste streams. In addition to reducing landfill waste deposits, the fuel is produced and sourced entirely in the United States.

According to Ray Energy, when used as a fuel for vehicles (autogas), renewable propane has a carbon intensity of 19%, which is five times better than conventional diesel and gasoline and less than half the carbon intensity of electricity. Proponents say renewable propane is carbon neutral at the point of combustion, making it much cleaner than other energy sources.

"Sixty percent of the U.S. electricity supply is generated by coal and natural gas. Of that, the production of electricity generates the second largest share of GHG emissions," said Ken Ray, president of Ray Energy. "We continually look for innovative products and technology solutions that improve energy efficiency, performance, and lower emissions. Renewable propane addresses those issues."

Since the chemical makeup of renewable propane is the same as conventional propane (with the same output), it is compatible with existing propane installations; there is no need to change out or modify vehicle engines, tanks or heating systems. For home and building owners, this offers a green alternative with a lower carbon footprint and significant savings when compared with replacing traditional HVAC systems with all-electric heat pumps and appliances.

"Renewable propane is a viable fuel alternative for heat and power to achieve the climate goals set forth by the state," said Bill Overbaugh, interim executive director of the New York Propane Gas Association (NYPGA).

The Climate Leadership and Community Protection Act (CLPA), signed into law in July 2019, requires New York State to reduce emissions 40% by 2030 and 85% by 2050. NYPGA and suppliers like Ray Energy have been advocating for renewable propane use to be considered an emission-reducing pathway under the CLCPA.

Founded in 1904, Ray Energy Corp. is a midstream propane wholesaler with strategic supply capabilities including pipeline, rail and marine sources. The company, which got its start in ice delivery, is now in its fourth generation of family ownership.


Related Posts
Posted on December 19, 2022
Posted on December 15, 2022
Posted on December 15, 2022
Posted on December 15, 2022
Join Our Email List For Updates!
Enter your email to receive important news and article updates.