All
Registration Now Open for 2022 HEAT Show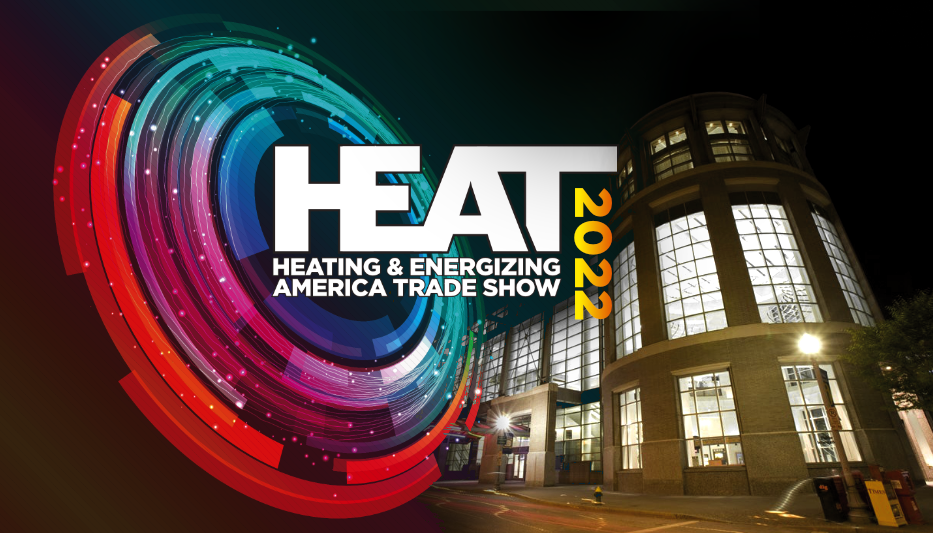 NEFI's annual event returns to Providence, Rhode Island, September 27-29, with two-day trade show once again free for all heating and energy professionals
The National Energy & Fuels Institute (NEFI) has announced that its biggest annual event, the HEAT Show, is returning to the Rhode Island Convention Center in Providence, September 27-29, 2022.

Readers may recognize Providence as the host city for the first ever Industry Summit and as birthplace of the Providence Resolution, the industry's historic commitment to achieve 15% emission reductions by 2023, 40% by 2030 and net-zero by 2050. This historic resolution passed unanimously during the fist annual Industry Summit, held at the inaugural 2019 HEAT Show, and has since helped the industry position itself as a viable and indispensable part of America's clean-energy future.

The forward-looking perspective continues in 2022 as NEFI intends to welcome liquid heating fuel and HVAC professionals "back to Providence to plan the future." In addition to the fourth annual Industry Summit, the event will feature a free two-day trade show (September 28-29), three days of business education and technical training sessions, a networking reception on the trade show floor (September 28), and the return of the NEFI Legends Awards Dinner (September 27), a time-honored tradition this year honoring association executives representing the Northeast states.

Those wishing to attend or exhibit at the 2022 HEAT Show can register now at HEATShow.com. There are 10 registration options to choose from — each with a different price point and level of event access — enabling companies to plan and budget their trips to suit their specific needs. As a reminder, registration for the trade show itself is free for all attendees. Access to the Industry Summit is included with the Management Track registration and available as an add-on with any other registration option. Tickets to the NEFI Legends Awards Dinner are also available with any registration.

For accommodations, a block of rooms has been set aside at the Omni Providence Hotel, which is connected to the Rhode Island Convention Center via footbridge, with online booking available at HEATShow.com/hotels. Additionally, several sponsorship options are still available. As of press time, this includes at least three exclusive sponsorships. Details can be found at HEATShow.com/sponsor or by contacting NEFI Events Coordinator Jessica Levaggi (jessica@nefi.com / 617-804-2222).

The 2022 HEAT Show is being presented by NEFI in conjunction with its industry partners including Platinum/Summit Sponsor Bioheat® Fuel, with funding from Clean Fuels Alliance America and the Nebraska Soybean Board. Other companies that have so far signed on as Platinum Sponsors include heating equipment manufacturer R.W. Beckett Corp and energy marketing agency PriMedia.

Additional information about the 2022 HEAT Show is announced weekly via email and online at HEATShow.com. Look for further updates in upcoming issues of Oil & Energy. As an official media partner for the 2022 HEAT Show, Oil & Energy will be in attendance throughout the event and exhibiting at trade show booth 600.



---


Event Schedule
Tuesday, September 22
Management Sessions: 1PM-4PM
NEFI Legends Awards Dinner: 6PM-9PM

Wednesday, September 28
Management & Technician Sessions: 9AM-2PM
Free Trade Show: 2PM-6PM
Networking Reception: 4PM-6PM

Thursday, September 29
Industry Summit Breakfast: 8:30AM-10:30AM
Technician Sessions: 9AM-11AM
Free Trade Show: 10AM-2PM


Links of Note
Attendee Registration: HEATShow.com/attend
Exhibitor Registration: HEATShow.com/exhibit
Sponsorship Options: HEATShow.com/sponsor
Hotel Reservations: HEATShow.com/hotels
Education Sessions: HEATShow.com/sessions
Legends Dinner: HEATShow/com/legends-dinner
Industry Summit IV: HEATShow.com/industry-summit
Other Stuff to Do: HEATShow.com/explore-providence
More Information: HEATShow.com/faq
Email Inquiries: events@nefi.com
Related Posts
Posted on October 10, 2023
Posted on October 10, 2023
Posted on October 6, 2023
Posted on October 6, 2023
Join Our Email List For Updates!
Enter your email to receive important news and article updates.