All
Reflect, Refresh, Refocus
by Richard Rutigliano, PriMedia, Inc.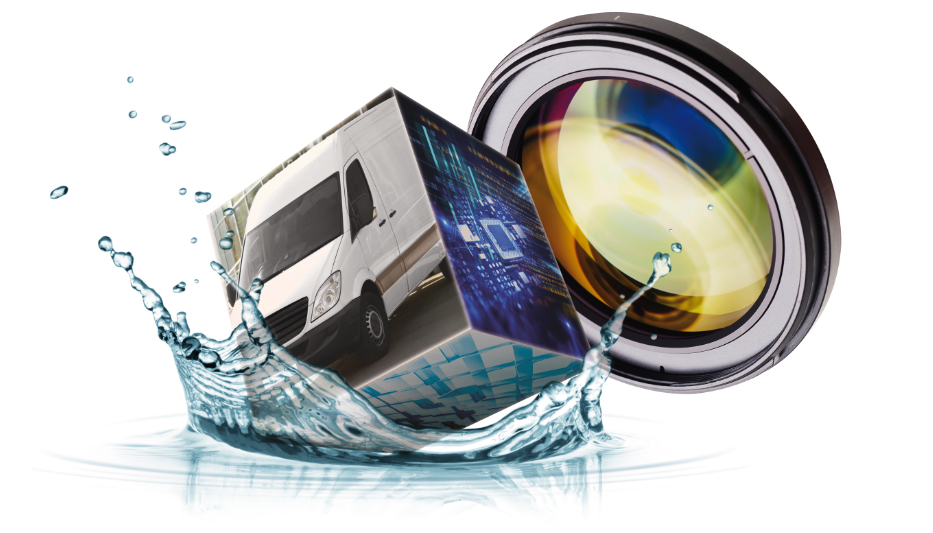 Spring cleaning for your whole company

May has traditionally been a month for businesses in the energy industry to pause and take a deep breath. The heating season is over (unless you're up in Maine). The cooling season hasn't begun. Trade shows and golf events fill our calendars. This is when we take stock of the previous year and plan for the year to come.

And then there was this past year. You may be asking yourself, "How do I take stock of a year where, for the first time in company history, most of the office staff was working from home and some customers wouldn't let us walk into their homes?"

These upheavals to "business as usual" also offer a chance for reflection: did some of the changes necessitated by the pandemic work better than the "way it's always been done?" So, let's do some spring cleaning on your business practices: reflect on the good (and not-so-good), refresh the stale, and refocus on your bottom line.

Tidying Up Operations
Reflect: In all honesty, how did it go last year? Were there time-consuming projects that couldn't be completed … no one noticed? Did the necessary changes to your operations highlight holes in your system, specifically data that wasn't readily available? If your remote staff spent more time looking for "lost" information and less time moving your company forward, it's time to look for a streamlined solution that puts data in the hands of those who need it.

Refresh: Use the spring break to update the admin features on your account management software and customer portal. Enhanced reporting from a web-based administrative portal will make it easier for your employees to pull the data they need – from any connected device. That means that your work gets done faster even when the "office" is fragmented into a network of smartphones and laptops sitting on dining room tables!

Refocus: By making more information accessible, you empower your employees to succeed. The data they — and you — need to keep the business running will help make reporting, scheduling, tracking and dispatching more efficient. This, in turn, empowers you to make smart, informed business decisions more quickly and decisively. Furthermore, remote work is no longer limited to the pandemic response. Opening operations with remote access will give you more flexibility during weather emergencies and office phone/electrical/internet outages, as well as when employees need to tend to ill or otherwise homebound family members, recuperate from a medical issue, or have car trouble.

Shaking Out a Customer Feedback Loop
Reflect: Do you know what your customers really think about your company? You may get thank you letters and online reviews, but when was the last time you made a full-on effort to ask them what they need from you?

Refresh: Start with follow-ups after every service and sales call. Automate email or text messages requesting feedback in the form of a direct response or public review. This is a relatively low-cost enhancement of your existing integrated enterprise software. Go further by periodically sending surveys to all your current and former customers and find out what they like, what they want to see revised, and what services they want you to add. Then take those comments and act on them!

Refocus: Like an annual tune-up, surveys and reviews can help you spot potential problems before they become bigger issues. A complaint can be handled immediately to save a customer relationship. A "most wanted service" can lead to a diversification channel you hadn't considered – with a ready-made account base. And a strong roster of positive customer reviews on Facebook, Google and Yelp is a necessary sales tool when it comes to securing new business.

Dusting Off Account Retention Techniques
Reflect: If your retention numbers fell last year, or have been on a downward slope for a few years, ask yourself what your business isn't offering – or what your competitors are. This reflection should start with a customer feedback campaign (see above), and become an annual or more frequent practice.

Refresh: Poor service is the number one reason customers leave. This might include staff rudeness or ignorance, unreturned phone calls, sloppy techs or trucks, billing or delivery errors that aren't rectified, or even a bad online customer experience. Offer ongoing training to your entire staff to refresh their understanding of your expectations, policies and services. At the same time, make it easier for customers to order fuel, request service, and renew their service, budget and price protection enrollments by enhancing your website's My Account portal.

Refocus: Long-term customers are the foundation of your business – and turning new customers into renewing customers is the strongest pathway to continued growth. Investing in customer service, convenience and satisfaction will pay dividends for years.

Mop Up More Sales
Reflect: Granted, last year was most unusual when it came to sales and deliveries. Overall, there were fewer heating degree days than average in most of the region, but they were punctuated with long periods of deep freeze. Customer usage was all over the place – standard automatic delivery calculations were thrown into havoc once remote schooling and workplaces became the mandated norm throughout the Northeast. The other monkey wrench: in-home equipment evaluations and annual tune-ups were paused for safety reasons, cutting off the most reliable streams for new equipment leads.

Refresh: Get "inside" the home without walking through the door by integrating tank monitors, data-driven marketing tools and remote service calls. Before you say "it would never work," think about how many virtual meetings, trade shows, doctor's appointments, legal consultations and video calls you've participated in recently. Remote services have been embraced by every generation and are no longer only used by young tech-forward early adopters.

Refocus: These technological advances are all about sales. Tank monitors can help you sell more gallons, prevent runouts and deliver fuel more efficiently. Data-driven marketing can help you target your sales efforts more effectively. "Face-to-face" (digital) customer consultations can help you show and prove the benefits of a heating system replacement while also demonstrating that you're  able to do the job safely. Now that customers have experienced the convenience of remote/digital 'everything,' they will be looking to work with companies that continue to deliver services from afar.

Polish Your Branding
Reflect: Spring is always a good time to look at your marketing and communications strategies. Have you integrated new services, Bioheat® fuel, or business acquisitions into your branding, your marketing message … even your truck wraps? What does your social media profile look like – and when was the last time you had a dialog with your customer base?

Refresh: No spring cleaning is complete without a fresh coat of paint and sunny outlook. Update your logo, marketing and sales materials with a fresh, forward looking message promoting Bioheat fuel and your commitment to the future. Expand your social media reach by regularly sharing engaging images and messages, and open up communications with your customers with informative email and newsletter campaigns.

Refocus: These tactics are extensions of the customer service recommendations we outlined under "Retention Techniques." Your branding, messaging, outreach and social media campaigns are all about creating stronger relationships – communications to let the customer know who you are, what is important, and where you see the future. These dialogs build trust – and trust builds loyal customers.

Richard Rutigliano is President of integrated marketing and communications firm PriMedia, Inc. He can be reached at 516-222-2041 or rrutigliano@goprimedia.com.
Related Posts
Posted on February 9, 2021
Join Our Email List For Updates!
Enter your email to receive important news and article updates.