All
A Recipe for Delivery Efficiency
by Mike Procopio, Blue Cow Software, A PDI Company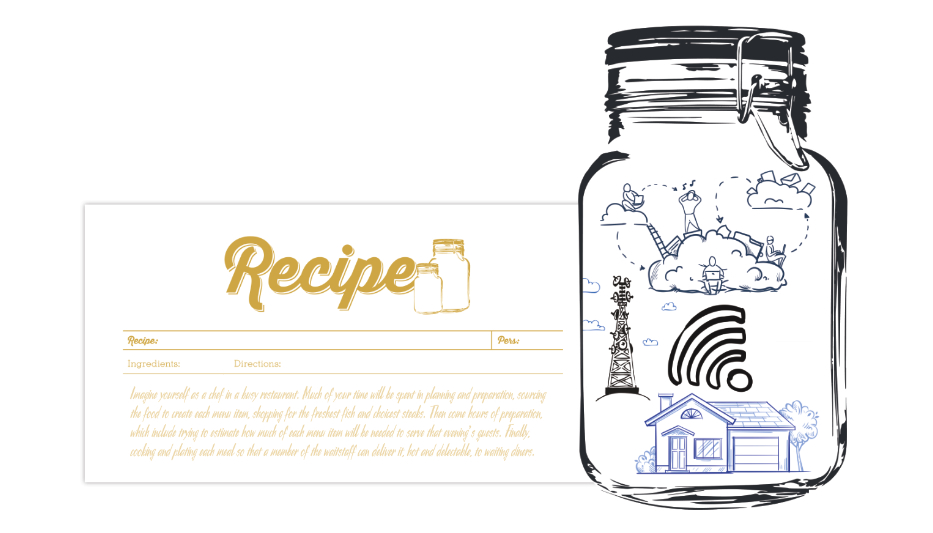 Utilizing Customer Data for More Profitable Deliveries
Imagine yourself as a chef in a busy restaurant. Much of your time will be spent in planning and preparation, sourcing the food to create each menu item, shopping for the freshest fish and choicest steaks. Then come hours of preparation, which include trying to estimate how much of each menu item will be needed to serve that evening's guests. Finally, cooking and plating each meal so that a member of the waitstaff can deliver it, hot and delectable, to waiting diners.
A chef's job would be much easier if they knew in advance exactly how many guests would be seated on a given night, when they would arrive, and which menu items each diner would order. This advance knowledge would allow the chef to purchase the right amount of ingredients, prepare them at the ideal time, and have just enough (but not too many) waitstaff to serve the meals. Very efficient.
Now look at the process of delivering propane to your customers. Wouldn't it be more efficient if you knew – in advance – which customers need their tanks filled, when they need them, and how much propane would be required?
Well, you do. Today's propane company management software offers an enormous amount of data that can be used to analyze a customer's delivery history, create a more precise annual usage model, and give you the ability to better forecast and plan future deliveries. This can help reduce the number of deliveries required during the busiest months of the season, lessen the likelihood of being "caught short" if deliveries are delayed due to weather or fuel shortage issues, and fill in slow periods during transitional "shoulder" seasons.

History, DDays and K Factors
This all comes about through a deep dive and analysis of customer data already in your system. For example, software can identify customers who, based on previous deliveries and expected fuel usage, can reasonably accept a delivery prior to the busiest part of the season, filling in the gaps that exist during slower periods. All this ties into the current season's degree day (DDay) calculations and the K factor for each customer to predict who will need propane, how much, and when it could be delivered in the most efficient manner.
At the same time, the software can interact with a routing program to slot the pre-season delivery into an available opening in an existing driver's route. With the right software, an additional drop can be added automatically, with instructions and directions given using mobile communications. This creates more efficiency in the overall delivery spectrum, reducing windshield time and minimizing wear and tear on trucks and equipment (not to mention drivers).

Monitor Changes in Delivery
While much of this efficiency-enhancing system can be automated, it is important to run delivery exception reports that alert you to unexpected changes. Working on parameters you set up, an exception report will automatically let you know when unusual activity occurs. These reports are especially useful for making sure your forecasting is accurate, adjusting delivery schedules, and identifying problems in the propane delivery process.

Delivering Proof
To determine the effectiveness of seasonal delivery management (using our own Ignite® Smart Season Pull software), we conducted a study with a fuel dealer. After using this forecasting and delivery management system for one year, the company had boosted their average delivery by 19 gallons. Although that does not sound like much, it resulted in one less delivery per customer per year. This added up to needing one less truck on the road, or the ability to add an additional 30 deliveries per day.
Delivering propane to customers is the primary reason you are in business and the prime revenue driver for your company. Naturally, you invest significant money, time, and attention to make sure your deliveries are as efficient as possible. Becoming more efficient at making deliveries can provide many benefits, including improved customer satisfaction, better use of internal resources, and stronger, more sustainable profitability.
Mike Procopio is the Inside Sales Manager at Blue Cow Software, a PDI Technologies company offering Propane & Commercial Fueling solutions. You can reach Mike at mike.procopio@pditechnologies.com.
Related Posts
Posted on August 11, 2023
Posted on August 11, 2023
Join Our Email List For Updates!
Enter your email to receive important news and article updates.