All
Reality Check
by Steve Klein, Chevron Renewable Energy Group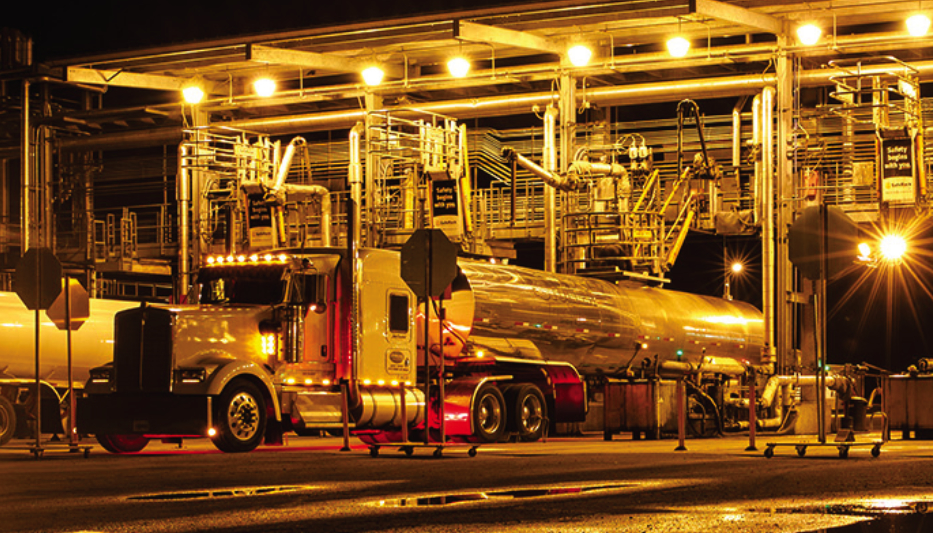 Northeast states look to lower carbon fuels in climate plans
In recent months, there has been a great deal of discussion across the liquid heating fuels segment regarding Northeast states' plans to "electrify everything." In order to achieve net-zero emissions, many states and municipalities have developed climate plans calling for fossil fuels to be phased out in favor of various forms of renewable energy.
Some cities and towns have taken additional steps, calling for electric heating in all new construction. However, the fact is that even some of the states with the most aggressive electrification targets — Rhode Island and New York, for example — not only have laws on the books requiring the use of biodiesel in home heating, but also include low-carbon liquid fuels in their climate plans.
Several states across the Northeast have formally recognized biodiesel and renewable diesel as potential means to achieving their targeted emission reductions in difficult-to-electrify sectors like home heating and heavy-duty trucking.
For example, an overview of the New York State Climate Action Council's Draft Scoping Plan plainly acknowledges "Bioheat blends" as part of all of its "climate mitigation" scenarios. According to the Draft Scoping Plan, "Scenario 2: Strategic Use of Low-Carbon Fuels includes significant investment in renewable diesel." Additionally, the plan includes no less than eight separate mentions of a "clean fuel standard," which could incentivize blends of advanced biofuels.
New York is just one example. The Pennsylvania Climate Action Plan also lists a low-carbon fuel standard as a strategy to "significantly lower GHG emissions and other air pollutants." Specifically, the plan's modeling suggests that a low-carbon fuel standard could reduce Pennsylvania's emissions by 683,365 metric tons of CO2e GHGs by 2025. Other states like Massachusetts are considering a Clean Heat Standard, which is a similar incentive program but specifically designed for achieving emission reductions in the heating sector.
Today's liquid heating fuel businesses face many challenges. Successful partnerships may empower fuel dealers to identify and seize opportunities among these challenges. Biofuel blending has already been established as a viable strategy across the Northeast states, and is often formally recognized as such in their climate plans. Ignoring this reality may put industry stakeholders at an unnecessary disadvantage as the region's energy transition continues.
Heating fuel dealers who are serious about advancing their businesses in the clean-energy economy are encouraged to connect with REG to explore the opportunities available in their area.
Steve Klein is Senior Manager, Marketing at Chevron Renewable Energy Group. He can be reached at steve.klein@regi.com or 515-269-8364.
Introducing our New Team Member: Jason Lawrence
Chevron Renewable Energy Group (REG) would like to welcome the newest member of our team, Jason Lawrence. Jason should be a familiar face to many Oil & Energy readers, especially those in the Pennsylvania area. Based in Lancaster, PA, he previously worked with Victory Renewables and AMERIgreen Energy and currently sits on multiple Pennsylvania Petroleum Association committees including the Heating Fuels Committee.
As Senior Business Development Executive at REG, Jason will be working to establish new blending partnerships with midstream and downstream heating and transportation fuel suppliers, primarily in the Northeast region's Mid-Atlantic area. He will also be the liaison between existing blending partners and the Chevron Renewable Energy Group corporate office in Ames, Iowa, helping to further these relationships and explore new opportunities for growth.
Jason may also be known to many in the heating fuels industry through his national affiliations. He is a member of the National Energy & Fuels Institute Government Affairs Committee and Carbon & Tax Policy Subcommittee as well as the Advanced Biofuels Association's Government Affairs and Regulatory Affairs committees. Additionally, Jason chaired the Marketing Committee of Clean Fuels Alliance America (formerly the National Biodiesel Board) from 2016 to 2018.
Jason can be reached at 717-989-1313 or jason.lawrence@regi.com. Please join us in welcoming him to REG. We are happy to have him with us and look forward to working with him to expand our footprint across the Northeast.
Related Posts
Posted on December 19, 2022
Posted on December 15, 2022
Posted on December 15, 2022
Posted on December 15, 2022
Join Our Email List For Updates!
Enter your email to receive important news and article updates.