All
Propane's Footprint Grows in Northeast States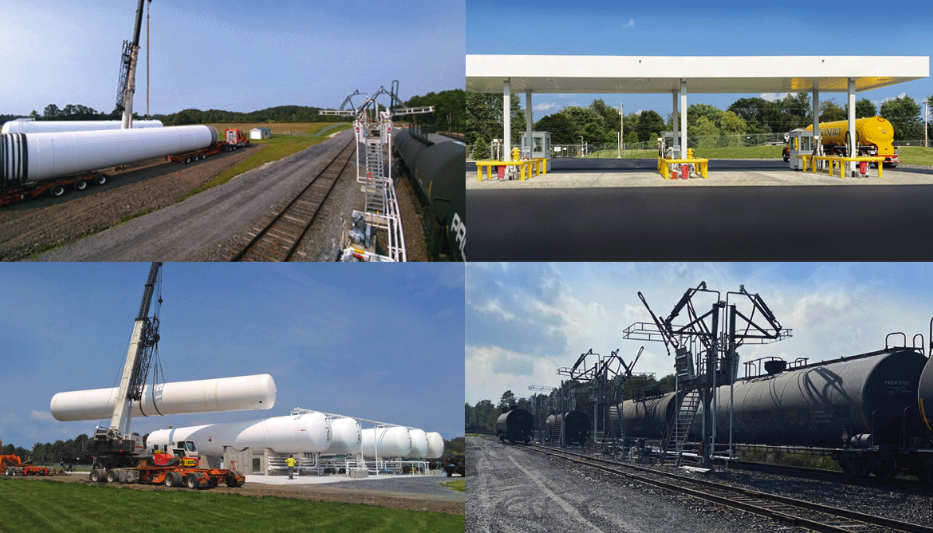 Heating season opens with new bulk plant and expanded rail-truck terminal
Near the start of the 2021-2022 heating season, at least two energy companies based in the Northeast announced the completion of projects that should help make more propane available this winter.

On October 8, midstream wholesaler Ray Energy announced it had expanded its propane rail and transport facility located on the border of New York and Vermont. The company installed two new 60,000-gallon propane storage tanks, increasing the facility's total fixed storage capacity to 360,000 gallons. Combined with 480,000 gallons that can be stored on rail cars, the facility now can store 840,000 gallons. The added storage capacity should help the company meet increasing demand for propane among customers in the Northeast and ensure the fuel's availability during peak demand periods.

Other upgrades at the Ray Energy facility include two dual-sided rail towers with retractable arms, meant to increase offload capacity to 16 railcars per day. Additionally, a third truck loading stanchion, with its own dedicated pump and loading station, should help reduce wait times during the winter season. With an approximate load time of 15 to 20 minutes, the facility can now accommodate 50 transports per day.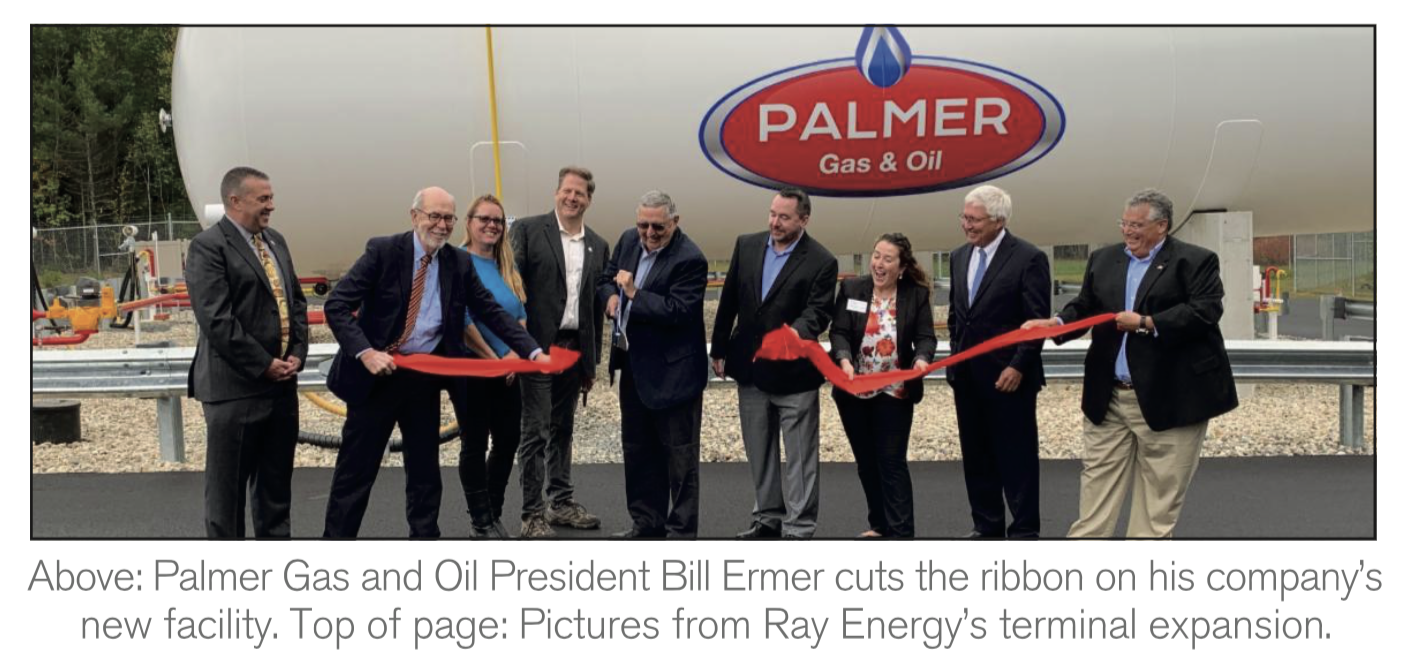 "We've watched the propane demand in the Northeast accelerate," said Ken Ray, president of Ray Energy. "The increased propane storage and additional throughput capacity will better serve propane marketers with a reliable fuel supply and improved service capabilities."

Also in October, propane and heating oil delivery and service company Palmer Gas and Oil (PGO) opened a new storage facility in Somersworth, New Hampshire. Governor Chris Sununu, State Senate President Chuck Morse, State Senator David Watters, and Somersworth Mayor Dana Hilliard helped PGO owner Bill Ermer and his team cut the ribbon on the new facility.

Also on hand for the ribbon cutting, held October 4, were PGO General Manager Peter Iacobucci, Mr. Ermer's son Charlie, and daughter Joanne, the company's vice president of business operation and vice president of human resources, respectively. A press released issued by PGO noted that the company has been in the Ermer family for four generations. "We've kept families warm for over 89 years," said Bill Ermer. "This new facility will ensure that we continue to keep them warm for the next 89."

Other officials in attendance included New Hampshire Department of Transportation (NHDOT) Committee Chair Tom Walsh, Falls Chamber of Commerce Executive Director Allison St. Laurent, Propane Gas Association of New England President and CEO Leslie Anderson, and Energy Marketers Association of New Hampshire Executive Director Robert Sculley.

At the event, Anderson and Sculley spoke about the importance of consumer choice and applauded the governor and state senator for their support of a recently signed bill that prohibits New Hampshire municipalities from limiting access to propane and other fuels. The governor was also thanked for helping to streamline the NHDOT offices' CDL and hazardous materials testing and certification process, which, like the opening of the facility, should help reinforce propane supply capabilities throughout the state.
Related Posts
Join Our Email List For Updates!
Enter your email to receive important news and article updates.