All
Propane Providers Band Together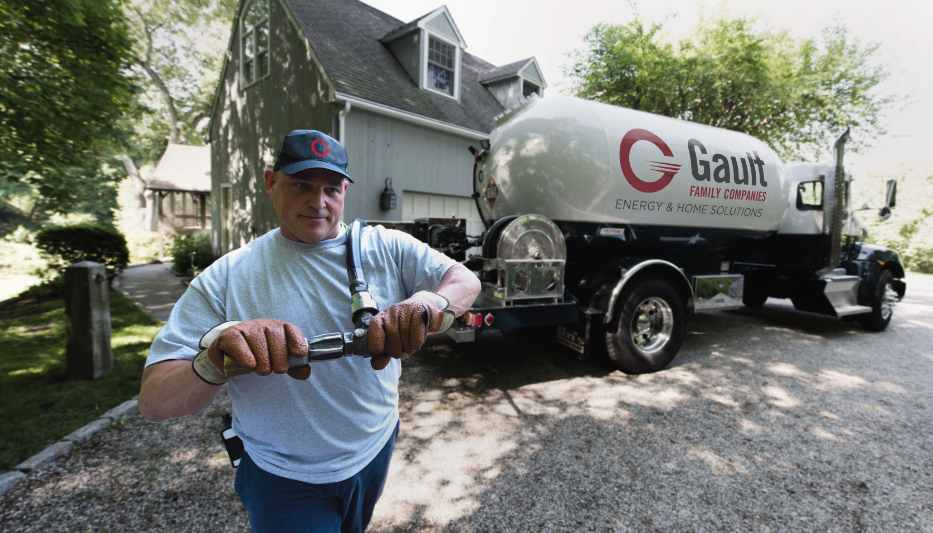 When Tropical Storm Isaias left over 800,000 Connecticut customers without power, propane dealers from in and out of state answered the call
They say pictures speak louder than words. But sometimes numbers say more than both. On August 4, Tropical Storm Isaias tore through Southern Connecticut, knocking out the power for more than 800,000 of the state's electric utility customers. Four days later, more than 200,000 were still in the dark.

Over the course of about one week, Gault Energy & Home Solutions — a sixth generation family owned heating fuel and HVAC service company located in Westport, CT, near the hardest hit area — received some 9,000 phone calls, 2,400 emails and 1,400 voicemails. The reason for many of those customer communications: an intense demand for propane to help power local residents' backup generators. Gault serviced some 600 generators from August 4-13; over the same period, the company delivered propane for approximately 2,200 generators, almost all of them residential.
 
All of these numbers are, of course, very impressive, but none of them tell the story of what happened like the next four do. It took 21 propane bobtails to answer the call for propane in Gault's service area. They have nine bobtails in their delivery fleet. The other 12 came from seven of Gault s fellow propane dealers — mostly based out of state — that stepped up to help the company and its customers when they needed it most.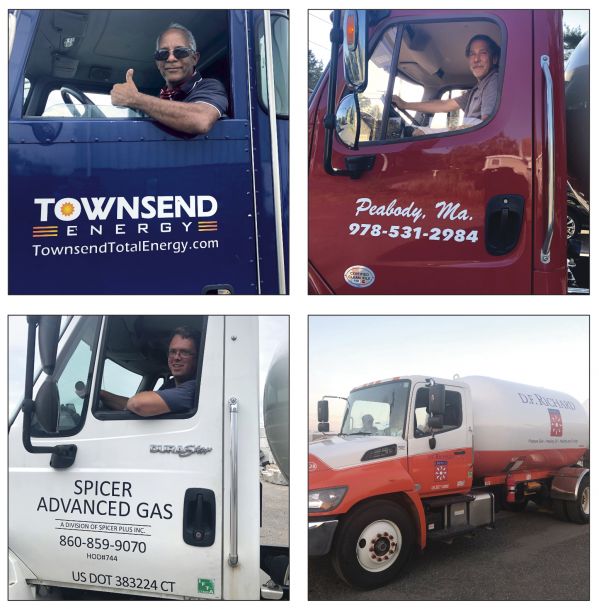 ____________

Sam Gault, president and owner of Gault Energy & Home Solutions, says the company is no stranger to operating amid extreme weather conditions. "We've been through this before with Hurricane Sandy and a couple of severe snowstorms," he recalls. "In response we've developed a Storm Plan with many components including how to continue delivering heating oil and propane, how we'll man the phones and so on."

The plan went into effect as soon as it became apparent that Isaias would hit Connecticut. Dangerous winds, heavy rains and flooding were all expected. But few could have planned for what happened next. "At 1:30 p.m. on August 4, a tornado came through and completely ripped up Westport, Weston, Wilton, New Canaan, Norwalk, Darien and Fairfield – the heart of our delivery area," Gault says. Downed trees and power lines littered streets across each neighborhood. "I was in the office when all of a sudden the phones started ringing off the hook. They didn't stop until 10 days after that."

Where a less prepared business might have been thrown into complete disarray, Gault took a methodical approach, continually evaluating the situation and responding in kind. "The key in this situation is to do the best you can from a customer communications standpoint," Sam says. "We were sending out e-blasts and text messages to all of our propane customers who have generators, keeping them abreast of what was going on, asking them to read their tank gauge and submit that reading on our website rather than calling us." This helped keep call volumes — already about 12 times greater than normal — from climbing any higher. Nevertheless, with so many calls coming in, it wasn't just customer service staff answering the phones; it was all hands on deck.
___________

Technology and teamwork both played a key role in helping Gault respond to customers' needs quickly and effectively. Meanwhile, the electric utilities were, for many customers, nowhere to be found. When Isais hit Connecticut, about 96 percent of utility customers in Westport and Weston lost power according to Eversource's website. Some 48 hours later, the figure for that area remained exactly the same.

It should be noted here that Eversource has a virtual monopoly over electricity service in the state of Connecticut. United Illuminating Company, a subsidiary of Avangrid, serves a very small slice of the state — 17 towns along the South Shore. However, the vast majority of customers in Gault's service area and elsewhere throughout the state get their electricity from Eversource.

Contrast that with how Gault leveraged a large network of heating fuel industry colleagues to help its customers. Propane delivery assistance came in the form of bobtails and drivers from Townsend Energy of Danvers, Massachusetts; Holden Oil of Peabody, Massachusetts; D.F. Richard Energy of Dover, New Hampshire; Proulx Oil & Propane of Newmarket, New Hampshire; Spicer Advanced Gas of Groton, Connecticut; Bottini Fuel of Wappingers Falls, New York; and Quinoco Energy Services of Bristol, Connecticut, a recent Gault Energy & Home Solutions acquisition.

From Sam Gault's perspective, seeing so many propane dealers come together for the common good is "indicative of our industry in general," namely its inexorable commitment to customer service. "What I see in our industry, when I look at it in its entirety, is caring people that really go above and beyond to make sure their customer is taken care of," he says. "This was just another good example of a bunch of people that really care about their customers coming together and doing their best under extreme conditions."
Related Posts
Posted on February 13, 2023
Posted on February 13, 2023
Posted on December 15, 2022
Posted on October 17, 2022
Join Our Email List For Updates!
Enter your email to receive important news and article updates.