All
The Propane Patio Heater Rush of 2020
by Samuel Diamond, Editor, Oil & Energy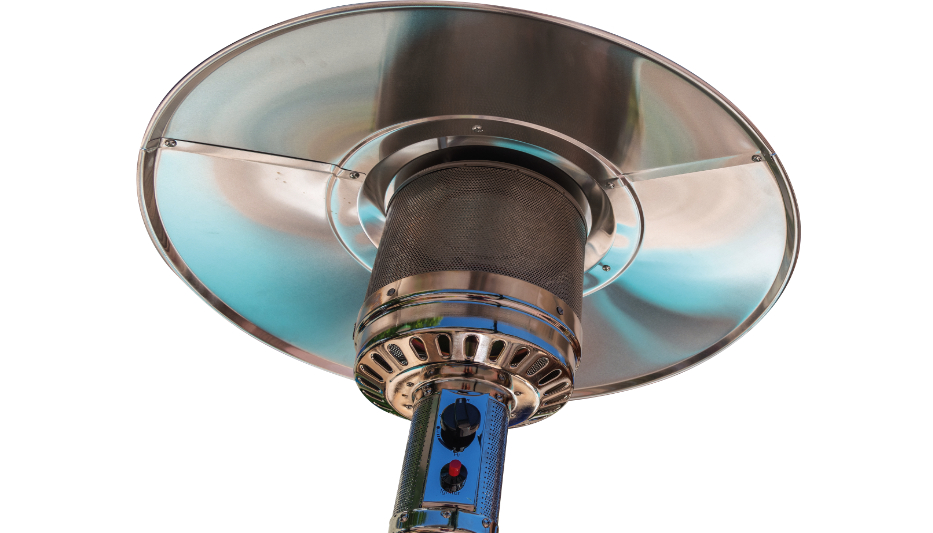 Economic reopening drives demand among restaurateurs along with change in regulations
Remember spring? The effort it took to track down everyday household items like toilet paper? The desperate feeling of seeing your online order suddenly canceled due to lack of supplies?

Some restaurant owners experienced it all over again this fall in their search for increasingly elusive propane patio heaters.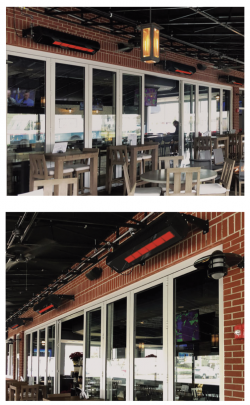 According to a survey from the National Restaurant Association, almost 100,000 restaurants in the U.S. (about one in six) have closed permanently or long-term since shutting down operations due to the coronavirus pandemic.

Even as the economy's reopening has allowed some restaurants to get back to business, sales have remained low, with people staying home and indoor dining capacities limited to help prevent the spread of COVID-19. The restaurant industry is on track to lose some $240 billion by year's end, according to the survey.

"For an industry built on service and hospitality, the last six months have challenged the core understanding of our business," said National Restaurant Association President & CEO Tom Bene in a September press release. "Our survival for this comes down to the creativity and entrepreneurship of owners, operators, and employees."

One creative solution came in the form of propane patio heaters, which have enabled restaurants to keep outdoor dining areas open through the fall despite dropping temperatures, thereby keeping customers safe and comfortable. However, procuring these heaters has been anything but easy.
___________________

Demand for propane patio heaters has at least tripled over the past year, according to Paul Horne, vice president of Gas Fired Products. A fourth-generation family business, Gas Fired Products has been manufacturing and marketing propane-powered heating equipment since 1949.

"When COVID originally hit, we were worried that restaurants weren't going to have additional funds to spend on capital expenditure," Horne said. "In May, June and July, it started turning the corner, where people started thinking about what they were going to do in the fall. At that point, we had a lot of new customers — both homeowners and restaurants — come to us and ask about patio heaters. Restaurant owners realized they would need to move outside in order to keep customers coming to their establishments."

According to online search tracker Google Trends, interest in the term "propane patio heaters" more than quadrupled between September 12 and September 26. The 10 states with the highest interest were (from the top) Connecticut, Colorado, Maine, Massachusetts, New Hampshire, Rhode Island, Oregon, New York, Washington and New Jersey.

Notably, all of these states have cold winters and each has made outdoor dining part of its reopening plan. Somewhat striking, however, is the inclusion of New York in this mix. That's because until just recently, New York City had prohibited the sale and use of propane patio heaters.
___________________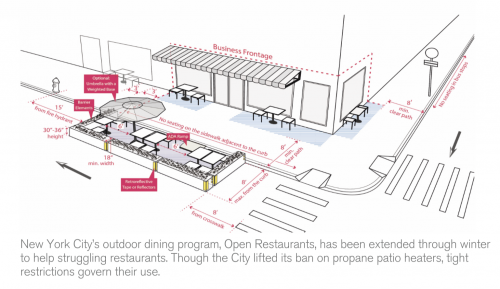 On September 25, New York City Mayor Bill de Blasio announced that the City's popular Open Restaurants program would be extended year-round and made permanent. The City describes Open Restaurants as "a citywide multi-phase program to expand outdoor seating options for food establishments to promote open space, enhance social distancing, and help them rebound in these difficult economic times." The announcement stated that restaurants would be permitted to use propane heaters on sidewalks and that additional guidance on their installation and use would be forthcoming.

Three weeks later, on October 14, the mayor signed Emergency Executive Order No. 153, officially allowing restaurants and bars to utilize propane patio heaters in their outdoor dining areas. In conjunction with the executive order, the New York City Fire Department (FDNY) issued a guidance document including the following prohibitions.


Propane is prohibited on roadways. You may not use a propane-fueled heater of any size on a street or roadway, even if the roadway has been "closed" by the Open Streets/Open Restaurants program.
Heaters that use 20-pound propane containers are not allowed in any location that would require propane containers to be brought into a building to transport it to the heater. For example, if you have an outdoor dining area in a rear courtyard accessible only through a building, you are not allowed to use 20-pound propane containers. Similarly, 20-pound containers and heaters that use them are prohibited on rooftops, balconies and terraces. In these locations, your propane options are limited to heaters using one-pound propane containers.
Storage of 20-pound propane containers (any container not connected to a heater) is prohibited unless you have been issued an FDNY permit for an approved facility for LPG storage.
Propane containers of any size cannot be stored below grade (such as in a cellar or basement) or on a rooftop.

Restaurant owners looking to use propane heaters were first required to complete an attestation form and file it with the FDNY. Additionally, within three weeks of filing, at least one restaurant employee needed to obtain a "Certificate of Fitness for Temporary Supervision of Storage, Handling and Use of Propane Containers and the Portable Space Heaters in Outdoor Dining" by passing the required T-93 test.

No doubt, the City was covering its regulatory tracks.  
___________________

Over the decades, Gas Fired Products' heating solutions have grown to include the traditional "mushroom-style" patio heaters as well as fixed installations like the Space-Ray Wind Blocker, manufactured at the company's plant in Charlotte, North Carolina. "The fact that our Wind Blocker patio heater is made here in the U.S.A. makes a big difference to our customers because we have a shorter lead time and supply line," Horne said.

Gas Fired Products recently shipped 44 of its Space-Ray Wind Blocker units to the New York City borough of Brooklyn, where they were delivered to Industry City, a waterfront complex home to more than 50 restaurants and retailers.

Even before the City lifted its ban on propane heating, the State's propane industry was bracing for increasing demand from the commercial sector, including not just restaurants but also ski resorts in western New York and farther upstate. A newsletter published by the New York Propane Gas Association (NYPGA) encouraged members to contact all such businesses in their service area before the coming winter.

"All those portable and commercial and tent heaters you may need for your customers for this new load may be in short supply as the temperatures drop," wrote NYPGA Executive Director Bruce Whitney. "Please plan your product needs with your product suppliers accordingly."

In the October edition of its Short-Term Energy Outlook, the U.S. Energy Information Administration predicted U.S. propane consumption for this winter would be 5 percent higher than last winter, largely because of a cooler forecast.
Related Posts
Posted on October 6, 2023
Posted on October 6, 2023
Posted on September 13, 2023
Join Our Email List For Updates!
Enter your email to receive important news and article updates.