All
Propane Industry Launches $10 Million Consumer Campaign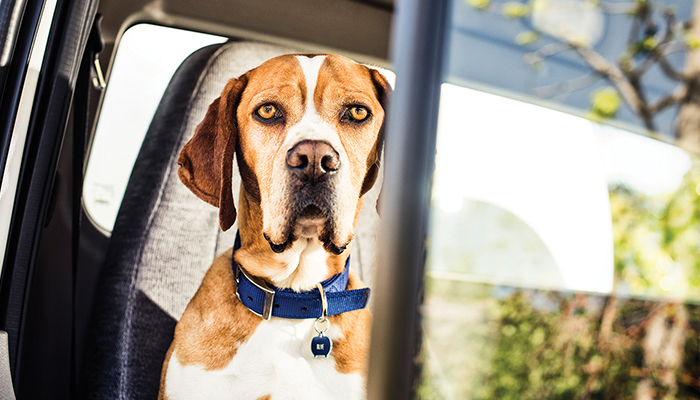 The Propane Education & Research Council (PERC) recently launched a nationwide multimedia campaign aimed at improving consumer perceptions of propane. The PROUDLY PROPANE Clean American Energy™ campaign features a character called Blue the Dog, "who has learned a lot about propane while making the rounds with his owner, a bobtail delivery driver," according to PERC. In television, radio, print, and digital advertising, Blue tells consumers about how propane meets energy needs inside and outside the home.
The campaign's advertising messages encourage consumers to visit proudlypropane.com, where current and potential propane users can learn about stylish and efficient outdoor living applications, space heating, and water heating—just a few of the ways Americans can benefit from using propane at home. Homeowners also rely on propane for cooking, clothes drying, fireplaces, power generation, and more.
"The consumer education program is a great opportunity for the propane industry," said PERC President and CEO Roy Willis. "It will be a multiyear effort that focuses in the first year on the residential market sector and then broadens in subsequent years to promote propane-fueled technology in other sectors, including on-road transportation and outdoor power equipment."
The nation's 3,500 or so propane retailers can take part in the campaign by using Blue the Dog materials in their local marketing efforts.
Website and Social Media
The website at the heart of the campaign, ProudlyPropane.com, features informative sections on propane applications, including space heating, water heating and outdoor living. Each section explains how consumers use propane and the products and appliances that use or support propane applications. The sections also contain links to the Propane.com website, which houses information that is more detailed. There is also a search feature entitled, "Find a Propane Retailer," which prompts users to enter their zip code and indicate the services they want. When they press enter, it generates a list of nearby propane companies.
Blue the Dog plays a starring role throughout the campaign. The approach is lighthearted, as the section entitled "Blue's Thoughts on Life" illustrates. "Living free has always come naturally to Blue," the website copy reads. "So when we approached him about speaking on behalf of propane and the independent life it makes possible, he was a perfect fit. As the longtime canine companion of his owner, a propane delivery driver, Blue has learned a lot over the years about clean, reliable propane. Now he's ready to share some of that wisdom."
On the Proudly Propane Facebook page, Blue features prominently in videos, memes and gifs. Some of the meme messages are:
"Electric heating? …That dog won't hunt."
"Propane-powered doghouses… Is that a thing?"
"Propane is just so doggone smart."
In one video, Blue rides shotgun in a propane truck and hangs his head out the window as the bobtail rolls down the road. The voice-over says, "Hahaha. This. This is why I love it here. That fresh air all up in your face. [Blue exits truck with driver.] My cousin Wilbur in the city has to wear a leash just to go for a stroll. I'm sorry. That? No. [Scene switches to a man cooking with gas in a kitchen.] But with propane you can live where you want and how you want. And since it is both clean and reliable, you can say propane is man's best fuel. [Young girls leaps into the frame.] She knows what I'm talking about. Proudly independent. Proudly American. Proudly propane."
In another video, Blue wanders in a scenic field and says, "Blue the Dog here for propane. You know, I'm just a humble dog. [Driver whistles to summon Blue to the propane truck, and they drive off together through scenic country.] I didn't attend the elite boarding kennels, but I do know that nothing beats the freedom of living out here. [Scene shifts to the yard of a family home with a fire pit.] With propane, people can live where they want and just as cozy as they want. Whether it's a hot bath—no, thank you—a warm bedroom or a perfectly grilled steak. [Blue eyes a man holding a freshly grilled steak.] Drop it. Drop it. Proudly independent. Proudly American. Proudly propane."
The campaign has other features with Blue the Dog as well, which marketers can browse at www.propanemarc.com.
Email campaigns
Newspaper advertisements
Digital advertisements in a variety of sizes
The site also offers downloadable photographs of Blue the Dog as well as guidelines for using the Proudly Propane logo and social media items. The Richards Group, of Dallas, Texas, is the agency of record for the campaign.
Related Posts
Posted on August 11, 2023
Join Our Email List For Updates!
Enter your email to receive important news and article updates.