All
Problems Persist at Public EV Fast Chargers
by Ed Burke and Kelly Burke, Dennis K. Burke Inc.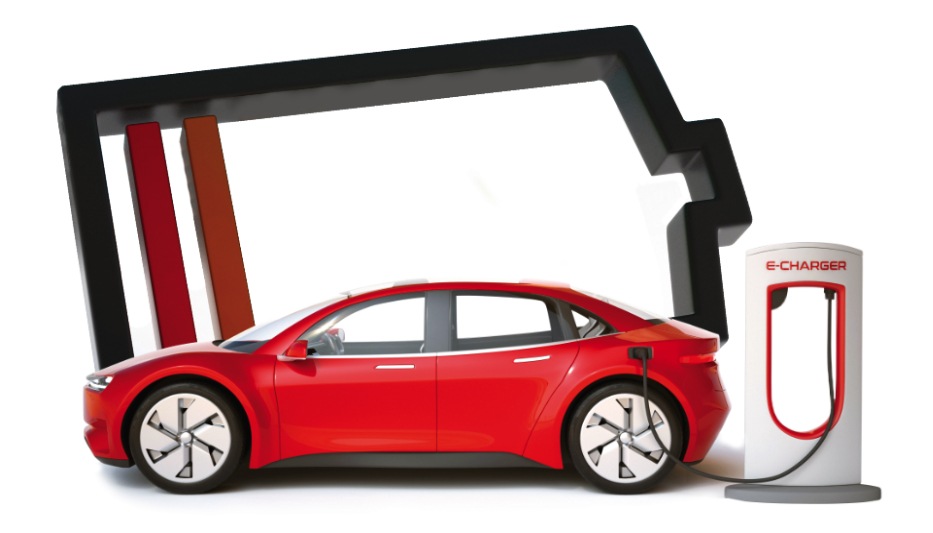 Drivers find charges don't have the juice
Electric vehicle adoption has been booming. But charging away from home has become a considerable frustration for EV owners and the industry.
Most current EV owners charge at home overnight using slower Level 1 and 2 chargers, and that generally goes pretty smoothly. But EV owners are having problems with fast chargers, known as Level 3 direct-current fast chargers, or DCFC. These are the charging solution when a driver can't charge at home or is on the go and needs to recharge the battery in 15 or 30 minutes.
These fast chargers exist near highway stops, in urban areas and at suburban crossroads. Building a network of them is the top priority of the Biden administration as it spends $7.5 billion for EV-charging infrastructure. The first round of funding is intended to blanket the country with DCFC chargers at 50-mile intervals along major highways.
Besides just building the stations, the government's goal has been to create high standards, including better customer satisfaction.

EV Owner Issues
Difficulties with public EV charging aren't encountered everywhere, but they are pretty common.
EV owners say they are experiencing unpredictable pricing, frequently broken equipment and a lack of chargers in key locations. These owners are sharing their frustrations over encounters with a blank screen, a broken plug, a credit card payment that mysteriously fails, sessions that abort without warning and electric current that flows fast one moment and slowly the next.
If you need help, the only option is to call a 1-800 number. There are so many factors at play:
Reliability is a major issue, with chargers going offline for weeks or months at a time.
Some stations charge by the minute rather than by the amount of electricity consumed, leading to unpredictable pricing.
Others require a membership or subscription plan to recharge. Early networks didn't offer the option of paying by credit card. Payments would go to the network through a membership card.
Stations were easy targets for vandals: sited out in the elements, in the middle or at the edges of parking lots and/or not particularly well-lit or observed by security cameras.
We've all had higher electricity prices over the winter, so recharging rates have risen too.
In a survey of EV drivers, the auto consultancy J.D. Power found the public charging network "plagued with non-functioning stations." One in five sessions failed to deliver a charge. Almost three-quarters of those failures involved a station that malfunctioned or was offline.

Pay By The Minute Stinks
Some EV charger operators bill  by the kilowatt-hour, which is sensible since that's how utilities charge for the electricity. Others charge by the minute, which is the amount of time a vehicle was connected to the charger.
Charges by the minute add an element of uncertainty and make it impossible for a consumer to compare prices.
EV owners complain that less expensive EVs, which have slower charging equipment, pay more for the same amount of electricity than  more expensive vehicles. Even if all EVs consumed the same amount of electricity, the price for charging could vary if it is pay by the minute.
There are several hard-to-predict variables which can affect charging speeds, beyond a vehicle's maximum charging rate. The equipment in the charger, how many other vehicles are charging at the same station and even the outdoor temperature can all affect how long it takes to recharge a battery.
Not all drivers may experience the ups and downs right away, since some cars come with free fast charging for a year or two after purchase.

Tesla's Stations As The Model
EV owners and industry experts would tell you that Tesla has generally solved the problems that dog other networks.
Tesla has a very reliable, national charging network with high customer satisfaction: the Supercharger network, built and run by Tesla. Its drivers plug in, pay and charge with few fails.
You can also punch in a destination on the Tesla app or the dashboard screen, and you get a route of Superchargers to stop at, with reliable information on which plugs are working and whether or not they are currently occupied.
A prime reason for Tesla's success, experts say, is that Tesla owns and controls the entire ecosystem and all of its data. It built the cars, runs the chargers and manages the payments. If something breaks at the station, it's Tesla's job to repair it.
Superchargers were exclusively available for Tesla drivers until February, when Tesla started opening parts of the network to other EV models. They are slowly opening the national network to other car brands but with higher prices for non-Tesla vehicles.

Better Customer Satisfaction
Charger availability will be improving dramatically over the next few years.
Federal rules require "97 percent up-time" for public chargers which means three percent downtime. So, in the course of a year, that's 11 days of downtime.
The Federal Highway Administration said it intends to incentivize charging station operators to improve reliability for all of the charging stations in the country. EV owners say that would be a good start.
Ed and Kelly Burke are respectively Chairman of the Board and Senior Marketing Manager at fuel distributor Dennis K. Burke Inc. They can be reached at 617-884-7800 or ed.burke@burkeoil.com and kelly.burke@burkeoil.com.
Related Posts
Posted on August 11, 2023
Posted on August 11, 2023
Join Our Email List For Updates!
Enter your email to receive important news and article updates.